Firms making announcements include Cain Lamarre, De Grandpré Chait, Galileo Partners, KPMG, Langlois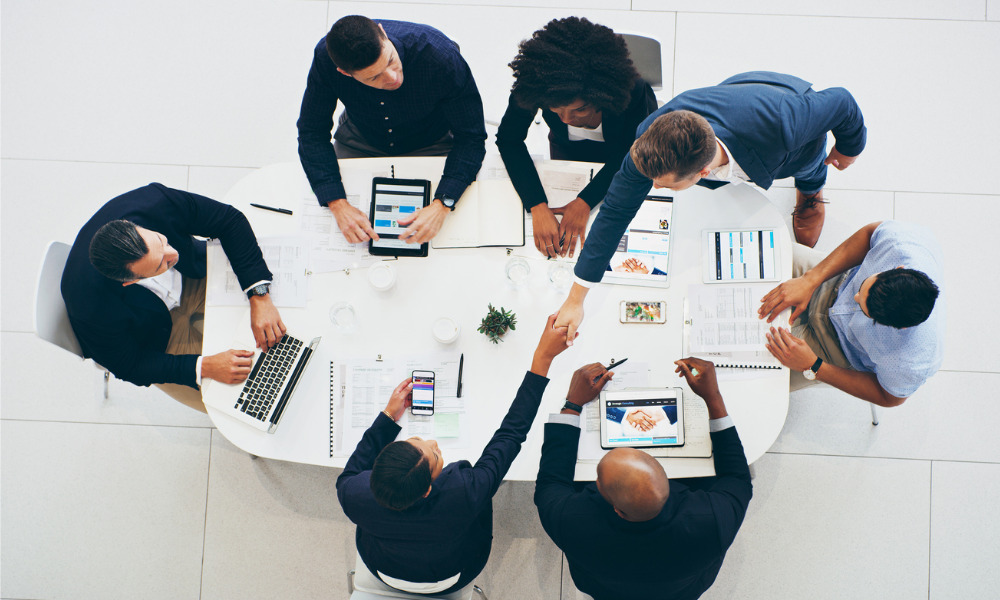 Welcome to this week's roundup of movements among major law firms, in which we sum up significant hires, promotions, departures and other announcements.
Cain Lamarre
The firm announced the following new appointments:
Élise Mongeon (Val-d'Or) — notary
Maude Dagenais (Val-d'Or) — lawyer, Aboriginal and constitutional law
Alec Poiré-Michaud (Sherbrooke) — lawyer, litigation and insurance law
Iara Griffith (Montreal) — lawyer, business law and real estate law
De Grandpré Chait LLP and GWBR LLP
The firms joined forces to establish an expanded tax law group in Quebec. Francine Wiseman, Matthew Bilmes, Aaron Rodgers, Marc Ian Leiter, Brian Moulaison and Lucas Richard Gérard of GWBR will join the tax law and business law teams of De Grandpré Chait as of Aug. 1. Judith Cohen and Haviva Yesgat of GWBR will also join De Grandpré Chait's litigation group to complement it with family law legal services.
Galileo Partners Lawyers Inc.
The firm's immigration law team added Gilda Villaran, Joanie Lebrun and Arlin Sahinyan as of June 28.
"The presence of Gilda, Joanie and Arlin within our team will allow us to deepen our expertise and increase our operational force," said Francis Grignet, one of the firm's founding partners, in the news release. "Gilda is one of the best immigration lawyers in Canada and her presence will generate tremendous value for our team and our clients."
KPMG Law LLP
Norm Keith, a management-side employment lawyer, joined the firm as a Canadian partner focusing on employment and labour law.
"Norm is widely recognized as Canada's leading occupational health and safety lawyer and we are delighted to have a professional of his caliber and vast experience join our law firm," said Lisa Cabel, national leader of the firm's employment and labour law practice.
Langlois lawyers, LLP
The firm added the following lawyers to the construction law team in its Montreal office:
Marie-Claude de Grandpré
Jean-Bernard Dehaut
Camille Chapdelaine
Pascal Salagan
Elizabeth Latulippe Bresolin
McCarthy Tétrault LLP
The firm welcomed Lori Duffy, a senior trusts and estates advisor, to its Toronto office.
"Lori's intricate knowledge of the legal framework surrounding this area is unparalleled – and our clients will be able to rely on her insights to ensure their assets are protected," said Raj Juneja, partner and head of the firm's national tax group, in the news release. "She is the perfect complement to our multi-disciplinary team of experts, and we are thrilled to have her join our firm."
Please submit your law firm news, including appointments, moves and other professional news by filling out this form or by emailing [email protected].