De Grandpré Chait hopes to recruit even more new lawyers to fill other needs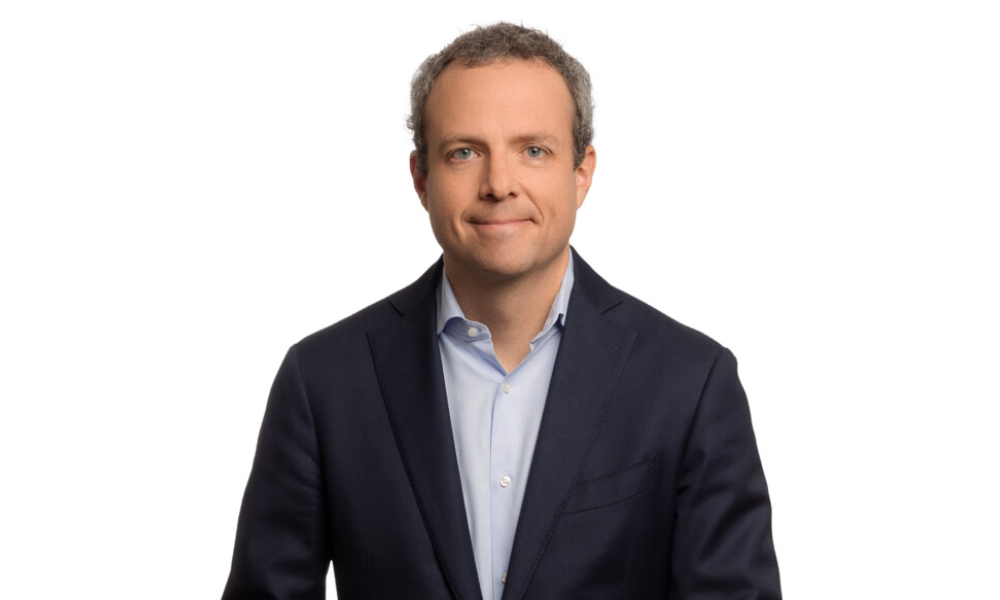 Quebec tax law firm GWBR LLP will be joining the tax law and business law teams of De Grandpré Chait LLP as of Aug. 1.
The merger will bring Francine Wiseman, Matthew Bilmes, Aaron Rodgers, Marc Ian Leiter, Brian Moulaison and Lucas Richard Gérard of GWBR LLP into De Grandpré Chait's fold, with Judith Cohen and Haviva Yesgat joining its Litigation group to provide family law legal services.
"When De Grandpré Chait approached us to join them, we were impressed by their entrepreneurial spirit and their wide range of knowledge and experience," said Bilmes, a founding partner of GWBR, in a news release. "It was apparent that they were the natural choice to bring us to the next level."
Admitted to the Quebec bar in 2008, Bilmes has a wide income tax and commercial law practice that focuses on the income tax aspects of personal, estate and family business succession planning. His educational achievements include a certificate of achievement in tax education from the CPA Canada In-Depth Tax Course and a BCL/LLB degree with distinction from McGill University.
Wiseman, a GWBR partner with over three decades of experience in tax and corporate law, has worked on mergers and acquisitions, reorganizations, cross-border tax planning, trusts and estate planning. She received her BCL in 1984 and her LLB in 1985, both from McGill University, and admission to the Quebec bar in 1986.
Rodgers, a partner with more than 25 years of experience as a tax litigator, has successfully acted for clients before the Court of Quebec, the Superior Court, the Quebec Court of Appeal, the Tax Court of Canada, the Federal Court and the Federal Court of Appeal. He was called to the Quebec and Ontario bars in 1991 and earned his LLB and BCL from McGill University in 1989.
Leiter, a partner practising business and corporate law, has negotiated mergers and acquisitions, assisted start-ups and reorganizations and drafted all types of agreements, including software and other licenses. He received his BCL/LLB from McGill University in 1971 and his call to the Quebec bar in 1972.
Moulaison, a lawyer focusing on tax, commercial and civil litigation, has helped private companies and individuals with their dealings with tax authorities and with civil and commercial litigation matters, including disputes resolved through private dispute prevention and resolution processes. He graduated with an LLB from Université de Montréal in 2013 and gained admission to the Quebec bar in 2014.
Gérard, a lawyer who covers all matters relating to Canadian and cross-border tax law, works on tax issues revolving around corporate reorganizations, estates, indirect taxes, intellectual property and tax credits and assists with the analysis and development of tax planning strategies. Called to the Quebec bar in 2018, he graduated from Université de Montréal with an LLB, from HEC Montréal with an LLM in tax, from Harvard Law School's Program on Negotiation and from the London School of Economics' Department of Law.
Judith Cohen and Haviva Yesgat of GWBR will also join De Grandpré Chait's litigation group to complement it with family law legal services.
Cohen, of counsel, has been appearing in court for over two decades, is experienced in family litigation, estate litigation and general civil litigation. Cohen earned her LLB from the Université de Montréal in 1996 and her admission to the Quebec bar in 1998. Yesgat, a lawyer focusing on civil litigation and family law, received her LLB from the Université de Montréal in 2019 and her call to the Quebec bar in 2020.
"Beyond the skills and numerous recognitions of these new lawyers, it's a sense of shared human and professional values that made the creation of this incredible new tax law team possible," said Martin Raymond, partner and vice-president of De Grandpré Chait's board of directors.
The move aims to establish a new team, made up of over 20 tax law professionals, drawing upon GWBR's experience in tax, estate and business law and De Grandpré Chait's know-how in real estate, business, construction, tax, litigation, municipal and expropriation law and insolvency and restructuring law.
Marie-Ève Pelletier, communication and events specialist at De Grandpré Chait, said that the firm is still hoping to recruit more members, to fill other needs and to further expand the tax law team by the end of the year.