Lawyer claims regulator discriminated against him and failed to accommodate his medical condition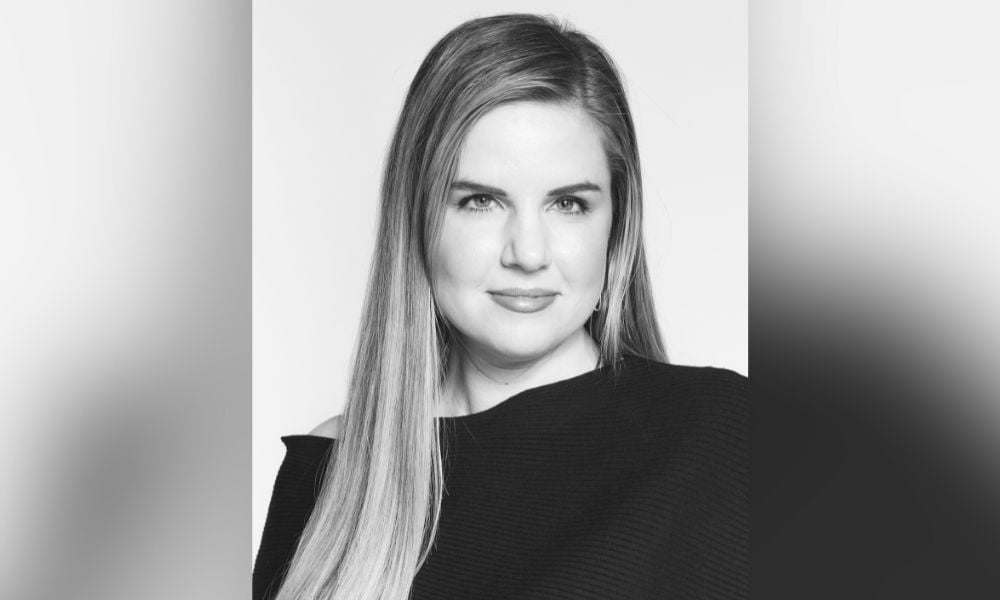 A Calgary lawyer has brought a human rights complaint against the Law Society of Alberta (LSA), seeking $10 million in compensation, and claiming the regulator's discrimination has run him out of the profession.
Stephen Dugandzic has been practising regulatory and employment law since 2014. He claims the LSA has breached s. 9 of the Alberta Human Rights Act, which protects people from "being excluded, expelled, suspended, or discriminated against based on a protected ground by a union or association." He has also accused the LSA of failing to accommodate his mental and physical health conditions.
The Alberta Human Rights Tribunal will begin hearing the case on May 15.
"Fundamentally, I think this case is going to set an important precedent about how our legal-professional regulators should be treating lawyers with disabilities, and how our professional regulators should be accommodating and supporting lawyers with disabilities," says Kathryn Marshall, Dugandzic's lawyer and a partner at Levitt Sheikh in Toronto.
The LSA denies that Dugandzic was discriminated against. In the alternative, it argues that Dugandzic has not established a prima facie case of discrimination.
Dugandzic experienced two serious traumatic brain injuries in 2013 and 2014 and has since suffered from severe and chronic post-concussion syndrome and a damaged pituitary gland, said his statement of claim. While doctors have advised him that he will never fully recover from his brain injuries, stress, anxiety, lack of sleep, and mental distress exacerbate his condition, he said.
In 2020, his doctors gave him a "substantially bleaker" prognosis than he had two-years prior, and Dugandzic attributes this decline to the "bad faith, callous, high-handed and egregious discrimination and harassment" he said he has experienced at the hands of the LSA.
In its statement of defence, the LSA said it received three complaints against Dugandzic in October 2018 from people who had worked with or had professional interactions with him. The law society dismissed these complaints in September 2020. Dugandzic submitted complaints with the LSA against two of these three complainants and those were also dismissed.
In 2019 Dugandzic was the subject of two more complaints, one submitted by a lawyer who had previously worked at Dugandzic's firm, YYC Employment Law Group, and the other initiated by the LSA. The lawyer accused Dugandzic of harassing employees and breaking trust safety rules, and the LSA opened a complaint "to address information brought to its attention" concerning breaches of financial obligations and advertising rules. Dugandzic filed complaints against four lawyers, including his former YYC colleague. The last two complaints against Dugandzic, as well as his four, are under formal review, according to the statement of defence.
In his statement of claim Dugandzic has listed ten grounds on which he bases his claim that the LSA has breached his rights under s. 9 of the Alberta Human Rights Act. One of the grounds is the allegation that the LSA wilfully subjected him to "unreasonable and inordinate delay of almost two years, without valid reason." Had these matters proceeded promptly, the impact on he health would have been "drastically reduced," he said.
In October 2020, Dugandzic informed the LSA that he would exit the legal profession. His $10-million claim includes lost income for the rest of his expected working life, general damages, and medical and psychological treatment costs.
"He would be a great asset to the legal profession," says Marshall. "I think he should be out there helping people, helping clients. But instead, he's fighting with the Law Society, and that's just not right."
In response to Canadian Lawyer's request for comment, a spokesperson for the LSA said: "The law society does not comment on matters before the courts or other administrative tribunals."