From bystander training to clear reporting procedures, law firms and law societies can help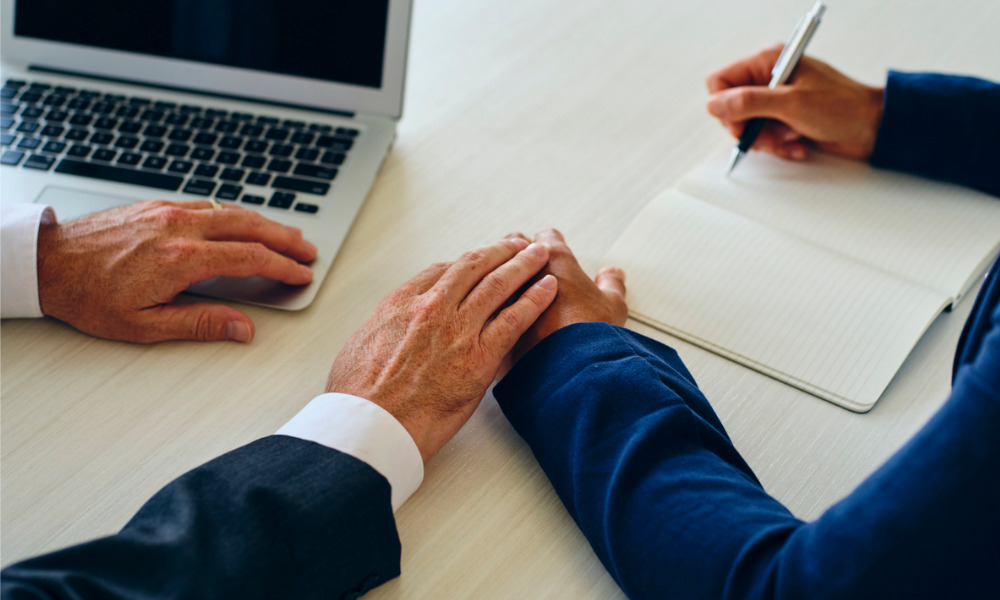 Like all professions, the legal profession has experienced significant cultural changes in treating sexual harassment and gender inequality. The #MeToo movement has brought heightened awareness of and scrutiny to workplace behaviour traditionally swept under the rug that disproportionately affects women.
But the legal profession also has some unique qualities that create additional challenges for women fighting against unwanted sexual advances at law firms. However, support is available.
If that does not resolve the issue, says Hnatiw, "there's a number of options available, none of which are entirely satisfactory." Options could include a formal internal complaint to the law firm employer or directly to the client's employer.
In extreme circumstances, a lawyer employee could claim constructive dismissal if the behaviour occurred in the workplace and the employer didn't do anything about it.
"I think that would be pretty extreme, and I haven't seen that," says Hnatiw. "But legally speaking, it's an option that comes to mind."
How law firms can create policies that work
Hnatiw says that before a law firm thinks about creating a policy, they need to think about their law firm culture.
"You can have the best policy, but if it sits in a drawer somewhere, it's no good."
"Articling students are the most vulnerable because their employment is inherently precarious," says Hnatiw.
How #MeToo has shaped the issue
The legal profession isn't immune to the #MeToo movement, as it has encouraged several women who would have traditionally stayed silent to share their stories. However, the conservative culture of the legal profession, its hierarchical structure, and focus on confidentiality mean that the #MeToo movement has not made its way to law firms in the same way as it has elsewhere. Many lawyers and articling students still feel that speaking up may affect their career prospects.
However, law societies in Canada have trained experts who can help victims who aren't sure they want to go public with their allegations. In addition to the Law Society of Ontario's Discrimination and Harassment Counsel, B.C. victims can call the Law Society of British Columbia's equity ombudsperson. Several other provincial law societies have equity officers who can provide a similar service.
"I would encourage people to make that call," says Hnatiw. "There's nothing to be lost. It's free and anonymous. And the people on the other end of the phone have considerable expertise in these issues and help you navigate what your options are."