Steblyk will be the seventh female president in the organization's history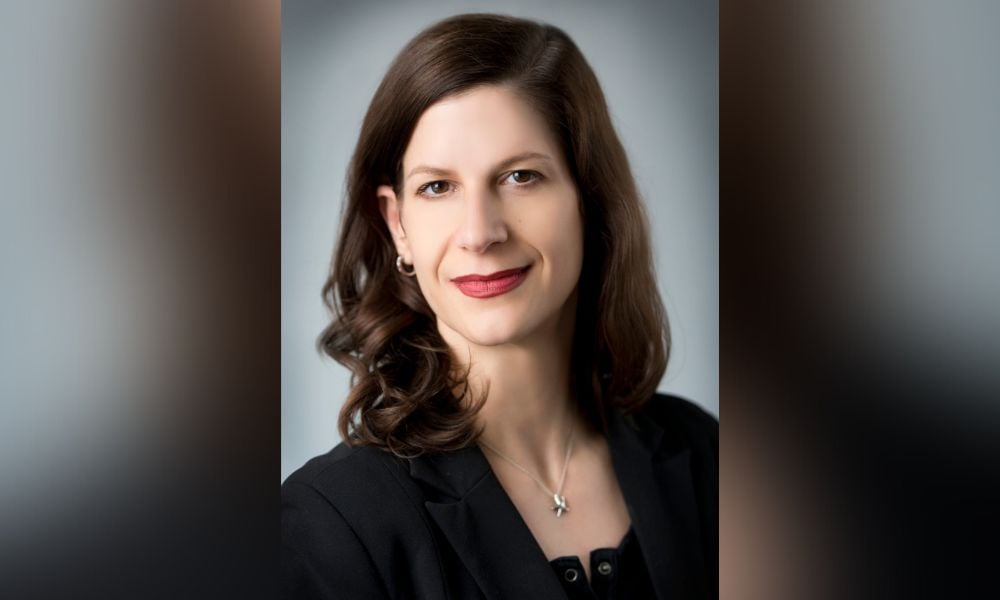 Deanna Steblyk has been elected incoming president-elect of the Law Society of Alberta (LSA) for the 2023–24 term, making her the seventh female president in the organization's history.
Steblyk will join Bill Hendsbee, who will take over as president from Ken Warren in February 2023 for the same term.
"I'm humbled to be selected as the Law Society's next president-elect," Steblyk said. "It's such a pleasure to be among such an accomplished, thoughtful group of lawyers and non-lawyers, talking about interesting subjects and achieving important things."
"Having the support and confidence of the bencher table is a true honour. This is personally historic for me, it represents the culmination of many years of work that started quite early in my legal career. I had plenty to do at the firm back then, but I wanted to find ways to diversify a bit and give back to the profession and the community," she added.
Steblyk had 10 years of private practice as a civil litigator before she joined the Alberta Securities Commission (ASC) as litigation counsel. During her term, she prosecuted breaches of the Alberta Securities Act before the ASC and the Provincial Court of Alberta − Criminal Division.
In 2017, she moved to the Office of the Vice-Chairs of the ASC, where she assisted adjudicators with legal research, preparation of oral and written decisions, and policy matters. She joined the LSA board as a bencher in 2018.
Throughout her career, Steblyk has always had a strong interest in public service and has worked in various volunteer capacities. She is a former president of the Association of Women Lawyers and
previously chaired the boards of directors of Legal Aid Alberta and the Calgary Humane Society and the civil litigation subsection of the Canadian Bar Association's Alberta branch.
Since 2004, she has served on several LSA committees, including conduct, finance, credentials and education, and lawyer competence. Moreover, she is a regular guest instructor at the University of Calgary Faculty of Law.
She earned her law degree from the University of Alberta in 1998 and was called to the Alberta bar in 1999.