A Law Society of British Columbia task force is recommending a review of "stigmatizing" language in its admission program and code of conduct that it indicates could act as a disincentive for lawyers and law students to seek help for issues related to mental health and substance abuse.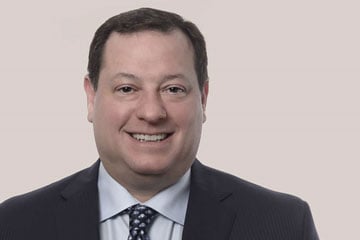 A Law Society of British Columbia task force is recommending a review of "stigmatizing" language in its admission program and code of conduct that it indicates could act as a disincentive for lawyers and law students to seek help for issues related to mental health and substance abuse.
The recommendations are found in a report of the LSBC's mental health task force, released early this month and set to be voted on at a bencher meeting on Dec. 7.
"I think most people and most benchers who've reviewed the report and the recommendations understand where we are coming from and support our end goals," says Brook Greenberg, a bencher at the LSBC who chairs the mental health task force.
Currently, under the LSBC's law society admission program application process, which must be completed by all law students before they commence articles, applicants are asked whether they have a "substance use disorder" or "have been counseled or received treatment for a substance use disorder" and if they "have any existing condition that is reasonably likely to impair their ability to function as an articled student." Applicants who answer yes to these questions can be asked to provide further information and their applications can be delayed or rejected if they fail to provide answers.
In the report, the task force recommends a review of the LSAP application and strongly supports the approach of the American Bar Association and the U.S. Department of Justice where "applicants are not asked to disclose diagnosis of, or treatment for a disability unless that information is being used to explain the applicant's conduct."
Catherine Dauvergne, dean of the Peter A. Allard School of Law in Vancouver, says the law school is pleased to see this recommendation.
"I am supportive of this step toward looking at how this mandatory questioning affects people entering the profession," says Dauvergne. "This is a problematic area that we encounter with our students both when they apply for temporary articling programs as part of their law school experience and when they apply ultimately to article. We do have anecdotal evidence that there are students who are actually deterred from seeking counselling while they're attending law school because they are afraid of the consequences of that when they come down to this question."
Greenberg, who is also a partner at Fasken Martineau DuMoulin LLP in Vancouver, says he anticipates there may be concerns about unintended consequences of "eliminating avenues for the law society to gather information," but he sees the benefits as outweighing any concerns. He says that "relatively few students who are applying come to the attention of the law society as a result of asking these questions" and "the negative effects of discouraging people from seeking assistance prior to applying and sending the stigmatizing message outweighs the limited benefits that we do get."
The report also recommends removing "stigmatizing" language in the BC Code, which is the governing document concerning professional responsibility for B.C. lawyers. Rule 7.1-3 of the BC Code states that lawyers must report certain activities to the law society, including a shortage of trust monies, the abandonment of a law practice and participation in criminal activity related to a lawyer's practice, among other things. The task force does not take issue with the entire rule, but it recommends the removal of specific parts, including the requirement for lawyers to report "the mental instability of a lawyer of such a nature that the lawyer's clients are likely to be materially prejudiced" and other related commentary.
"The current version of rule 7.1-3 and the associated Commentary is stigmatizing in a variety of ways," states the report. "With respect to the rule itself, the phrase 'mental instability' in 7.1-3(d) is an emotionally charged term that connotes negative attitudes toward mental health conditions and the people affected by them. Additionally, mental health is the only condition, or 'state of being' enumerated in 7.1-3, in contrast to the other items in the rule, which focus on conduct. As such, 7.1-3(d) makes the unfounded and stigmatizing assumption that lawyers living with mental health challenges present an elevated risk to the public."
The report notes that this wording has already been removed from the Federation of Law Societies' Model Code of Professional Conduct. However, it also recommends other changes to the BC Code, including wording that "often" instances of improper conduct arise from "mental disturbances" or "substance abuse" and that lawyers be required to report the risk of future misconduct, "regardless of a lawyer's attempts at rehabilitation."
"This portion of the Commentary," states the report, "suggests that lawyers seeking help for substance use or mental health issues are more likely than other lawyers to engage in criminal activity or other serious misconduct. . . . Given that there is no empirical evidence that applicants' mental health histories are significantly predictive of future misconduct, this approach is misguided and stigmatizing."
The report also makes several recommendations for mental health training, resources and education for LSBC members and support staff. This includes an expanded role for practice advisors, who currently offer confidential practice advice to members, to allow them to offer consultations specifically about mental health.
"I don't expect budgetary issues to be . . . a stumbling block," says Greenberg. "The amounts that we've requested for some initial training are quite modest."
The report also recommends exploring the merits of a mandatory continuing professional development requirement for LSBC members on mental health and substance use disorders.
Greenberg says the proposals are the first of several planned proposals, and future proposals will examine the potential for an alternate discipline process, which he says will be "a very involved and nuanced set of recommendations."