Attorney General Doug Downey has suggested that Ontario's current system of appointing judges is too "subjective"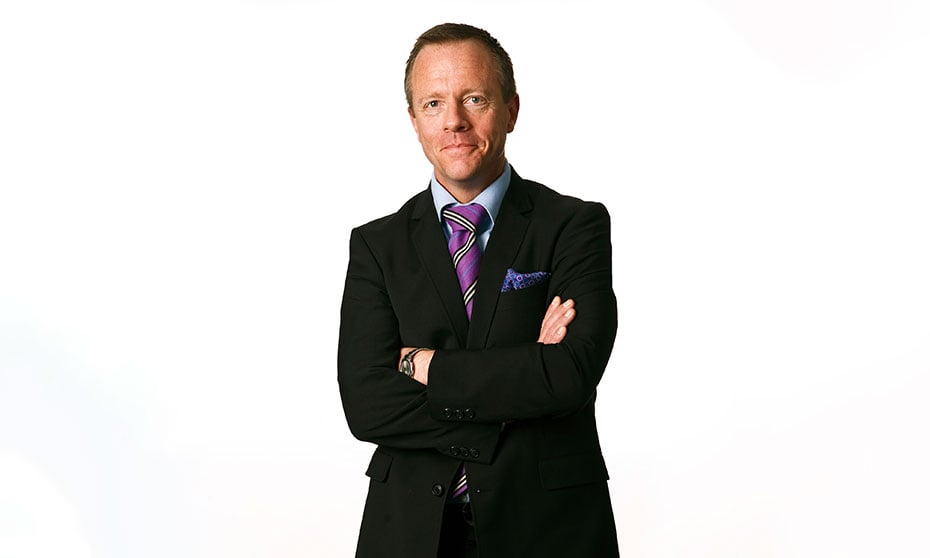 Any changes to Ontario's judicial appointment system should preserve independence of the bench, says former Liberal attorney general Michael Bryant.
"Judicial appointments are not supposed to be democratic. They're supposed to be independent of the other branches of the state," says Bryant, now executive director of the Canadian Civil Liberties Association. "The system is made up of more than just a political branch. The whole point of having a judiciary is to hold [the premier] in check in the event that he does something that is tyrannical or oppressive."
Attorney General Doug Downey, speaking to lawyers last week at a Federation of Ontario Law Associations event, suggested that Ontario's current system of appointing judges is too "subjective."
Downey's proposition of maintaining a pool — rather than having a committee consider each vacancy independently — would bring Ontario closer to the system used at the federal level. Downey, a Progressive Conservative, noted that he would like Ontario's system to be at least as rigorous as the federal system, if not more so.
One criticism of the federal system, however, is that the spectre of political cronyism lurks in the appointment process. For example, a group of New Brunswick judges faced scrutiny over ties to Liberal MP Dominic LeBlanc.
Ontario's government has faced its own run-ins with the judiciary. At a press conference last year, Premier Doug Ford pushed back at a judge's court decision on his cuts to Toronto's city council. Ford's critics voiced concerns about his comments denigrating the judiciary.
"No one else is the judge and jury but the people of Ontario," Ford said. "[W]hen we cross that line, that is very concerning to me as the premier . . . . What is very concerning moving forward is if our decisions in changing the laws to make this province better, make it more efficient, build transit, build infrastructure, build housing, is being shot down by the courts? That's scary. That's disturbing."
But, Downey noted last week, maintaining a pool of qualified candidates would make it faster for the AG to select judges when vacancies arose, and allow for more diversity on the bench. A recent report from the federal Department of Justice noted that almost double the number of minority candidates applied for Canada's superior courts this year. Ontario encouraged its committee to consider diversity, in line with the federal approach, in 2017.
Bryant, who appointed 69 judges to the Ontario Court of Justice as attorney general, says the only complaints he ever received about Ontario's process were from candidates passed over for judgeships.
In 2010, Bryant wrote in detail about his approach to appointing judges, noting that "it is important that the Attorney-General go to great lengths to insulate the Executive Council, particularly the Premier, from the appearance of partisanship regarding judicial appointments."
While attorneys general are "unavoidably political," Bryant said that most members of provincial parliament came to understand that "no amount of lobbying" could change the fact that the AG could only recommend a judge from a shortlist provided by a committee.
"Accordingly, the judicial appointments system in Ontario insulates the Cabinet not only from outside pressure, but also from MPPs and other political leaders," Bryant wrote. "[J]udges do not implement a government agenda, and therefore judicial appointments required no partisan input."
Bryant also noted that he examined whether the committee deferred too much to judges' opinions. The committee met 25 times per year during his tenure, and Bryant said he would extend his consultations "to confidential and trusted local colleagues of applicants."
"The system's diversity has improved over the years and is a much better reflection of the bar and our society, I think. But if [Downey] wants to improve diversity, that's great," says Bryant. "I went to the committee and said, 'You know, I'm seeing too many white guys.' And then the committee adjusted its priorities, and there on the short list were more diverse nominations. He has every right to go to the Judicial Appointments Advisory Committee and give it direction. And he hasn't been there long enough to know whether they will respond to his leadership."
Downey has not presented a formal bill outline the changes he suggested to the judicial appointment process, and has said publicly that he has consulted other former attorneys general at the provincial and federal level. If Downey's proposal does threaten judicial independence, Bryant says the CCLA — where Bryant is now executive director — would be prepared to challenge the bill in court.
"It's one thing to inherit a system that permits cronyism, it's another thing to get rid of a well-respected system that preserves independence," says Bryant. "And we don't want to prejudge the bill. But his remarks up to today are seemed to focus more on the lawyers and not on the court itself, and the principles of due process and a fair trial."