Acumen Law lawyer admitted misappropriating or improperly withdrawing money in client trust funds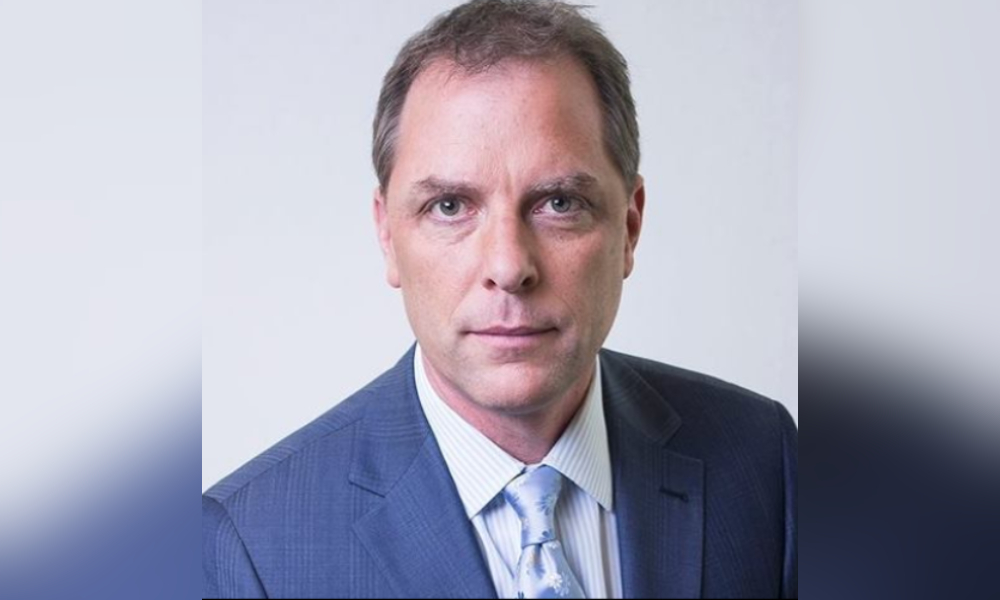 Prominent Vancouver lawyer Paul Doroshenko will begin a two-month suspension starting Jun. 21 after admitting to professional misconduct, says the Law Society of British Columbia.
In a 14-page consent agreement released by the LSBC this week, Doroshenko took responsibility for misappropriating or improperly withdrawing $44,353.19 in client trust funds and failing to identify the shortage to the law society.
As well, Doroshenko admitted to failing to keep sufficient funds on deposit to meet his trust obligations, failing to deposit trust funds totalling $25,095.93 into trust as soon as possible, and failing to maintain proper accounting records. He also admitted failing to supervise his staff adequately and making false representations to the law society in his annual trust report.
"Doroshenko admitted he failed to properly supervise his staff and no longer employs the individuals involved," the LSBC said in its statement. The consent agreement also acknowledges that Doroshenko "has taken full responsibility for his misconduct, has apologized, and is remorseful." In addition to a letter of apology, he "also participated fully and promptly with the audit and the investigation."
The LSBC noted that no clients were harmed, and all funds were later corrected or replaced. It also pointed out Doroshenko acknowledged his responsibility in ensuring the accounting records are up to date and does not have a prior professional conduct record.
In addition to the suspension over the summer, the law society agreed to Doroshenko completing five additional hours of continuing professional development credits.
The consent agreement states that on Apr. 28, the chair of the law society's discipline committee accepted a proposal submitted by Doroshenko. In it, he admitted that between Feb. 11, 2014, and Aug. 8, 2018, he misappropriated or improperly withdrew more than $44,000 in client trust funds when there were insufficient funds on deposit to the credit of the clients.
According to the agreement, between Jun. 23, 2015 and Jan. 21, 2019, Doroshenko, in 65 instances, failed to maintain sufficient funds on deposit to meet his obligations concerning funds held in trust for clients. As well, between Jan. 30, 2014, and Apr. 3, 2018, he failed in 20 instances to deposit trust funds totalling more than $25,00 "as soon as practicable."
In addition, the agreement indicates Doroshenko acknowledged that between May 2013 and July 2019, he failed to maintain accounting records in compliance with law society rules. Between December 2016 and December 2018, he failed to prepare, in 53 instances, monthly trust reconciliations for his pooled trust account within 30 days of the effective date of the reconciliation.
Doroshenko was called to the bar and admitted as a member of the Law Society of British Columbia in May 2000. He practises in the areas of administrative and criminal law. He practised law at two small law firms in Vancouver, and since Oct. 24, 2008, he has practised law through his firm, Acumen Law Corporation.
When Doroshenko first opened the firm in 2008, he performed bookkeeping duties, including trust accounting. In 2010 he hired an accounting firm to prepare the firm's trust accounting records. From about 2011 until 2017, Doroshenko employed a certified professional accountant who organized the trust accounting records.
In 2015, a legal assistant was trained to perform the firm's bookkeeping while the CPA performed the trust reconciliations. Doroshenko did not have a formal schedule to meet with the CPA to discuss the trust reconciliations.
In April 2016, Doroshenko suffered a "serious" concussion while doing construction work at his home. According to the consent agreement, the trauma caused his "functioning to diminish," with memory loss, difficulty concentrating, and an inability to hold more than one thought. "He also experienced incidents of sadness, chronic pain in his legs, and permanent impairment of vision in his right eye."
On Jan. 1, 2018, Doroshenko had a fall and "suffered injury to his elbows, tailbone, and back." In addition, the injuries and medications Doroshenko was prescribed "affected his sleep and his ability to keep up with his work."
During the period under investigation, Doroshenko became concerned about the firm's trust accounting and began having an audit done of the firm's accounting practices. Several errors made by the legal assistant who did the firm's bookkeeping were identified, in addition to instances of missing cash.
This assistant left the firm in November 2017, and since her departure, the consent agreement states, "there have been no more instances of missing cash."
The audit also showed that the CPA who looked after the trust account had not reconciled it properly. The CPA said he was using his system and not using the firm's accounting software. Acumen no longer employs that CPA, the consent agreement says.
The consent agreement states Doroshenko "had generally been aware that there were issues with the firm's trust accounting" but did not fully understand the extent of the problem until July 2018. By then, he had recovered from his medical issues and resolved the workplace issues in his office. At that time, Doroshenko hired an accountant to conduct an in-house refresher course for his staff about trust accounting principles and the firm's trust accounting obligations.
On Nov. 18, 2018, the LSBC conducted a compliance audit of the firm for Apr. 1, 2017, to Nov. 16, 2018. The consent agreement says that "during the compliance audit, [Doroshenko] learned that staff had written false receipts for cash payments for friends and had not posted some deposits to client files.
The compliance auditor also noted several concerns, including a large number of trust shortages "that had not been corrected in a timely manner."
The compliance auditor referred the matter to the law society's professional conduct department for further investigation. As a result, a law society forensic accountant reviewed the firm's financial records from May 1, 2013, to Dec. 31, 2018. The forensic accountant later released an investigative memo identifying the specific accounting concerns.
In response to the investigation, Doroshenko offered a letter to the law society, dated Jan. 28, 2019, which stated:
Doroshenko acknowledges that he is personally responsible for ensuring that the firm's accounting records are up to date and properly kept.
The concussion that the lawyer suffered and the other stressful events in his life contributed to his failure to adequately supervise and verify that the firm's accounting records were up to date and properly kept during the material period.
At all times, the firm was solvent and in a responsible financial position. At no time did the lawyer intend to misuse trust funds for his or the firm's benefit, nor did he derive personal gain or benefit from any trust funds.
Dorshenko had assumed that because the firm's accounting software allowed for changes, it was not improper to make retroactive corrections. He "now understands that the changes were not appropriate" as they made tracking the sequence of entries more difficult.
Accounting staff had held back or down-played problems with the firm's trust accounting because they were worried about upsetting him, given everything else that had been going on in his life.
The suspension is not the first time that Doroshenko and his firm have been involved in controversy. In 2019, a former articling student successfully sued for wrongful dismissal.
Doroshenko appealed that decision, but in early May, the B.C. Court of Appeal tripled the student's award, who had cross-appealed, acknowledging the extent to which she had been "bullied" while at the firm.
B.C. Supreme Court Justice Geoffrey Gomery ruled in 2019 that Doroshenko's firm pay the student $50,000 in aggravated damages in addition to $18,934 in ordinary damages. However, a three-judge panel of the Court of Appeal for British Columbia dismissed Doroshenko's appeal and increased the ordinary damages to $100,000 while awarding punitive damages of $25,000.
Appeal Court Justice Richard Goepel wrote in a May 10 decision that the trial judge's award was "not sufficient to achieve the goals of denunciation, deterrence and retribution [that] must be taken into account in determining the appropriate award."
Doroshenko was appointed to the Queen's Counsel in 2017. Only 7 per cent of practising B.C. lawyers can earn the designation of Q.C. at any given time (there are 490 QCs out of approximately 13,125 practising members of the bar, according to the B.C. Attorney General).
The B.C. Attorney General's website states that to obtain a Queen's Counsel designation, a lawyer must "demonstrate professional integrity, good character and excellence in the practice of law."
From B.C.'s Queen's Counsel Act, it's unclear if a suspended or disbarred lawyer can maintain such a designation.
Some other provinces that still hand out Queen's Counsel designations, such as Saskatchewan and Ontario, can revoke it from lawyers who are disbarred or lose their licence to practice.
Doroshenko could not be reached for comment.