Combatting brand trolls among the changes for IP boutiques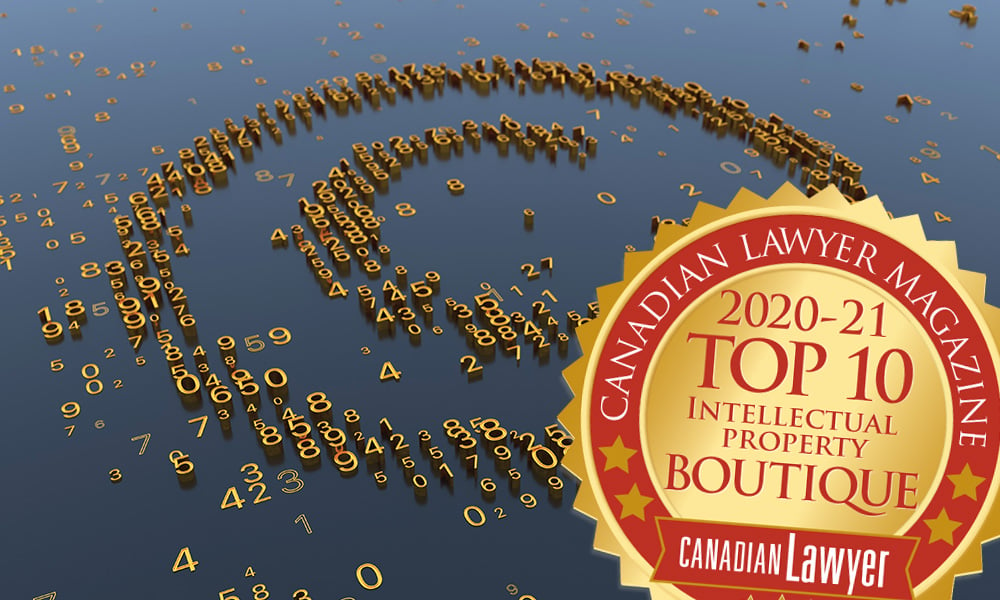 In 2020, the top firms in Canada specializing in intellectual property will be doing more to help brand owners guard against "brand trolls" and other consequences of recent government reforms.
"There's been a lot of changes in the trademark and patent act(s) recently and that has some firms worried," says Bereskin & Parr LLP partner and leader of the firm's life sciences group Micheline Gravelle.
Firms have to be nimble, pivot away from where they're losing work and gain more work elsewhere, says Gravelle. "There's always going to be other work to be done," she says.
On June 17, 2019, amendments to the Trade-marks Act and new Trademarks Regulations came into force. The changes upped the fees for trademark applications, decreased the period a trademark is valid to 10 from 15 years and allowed Canada to join five international IP treaties. Another significant change, which created anxiety among practitioners, was the removal of "use" as a requirement for trademark registration. Trademarks specialists predicted that not requiring an applicant to prove they use a trademark before registering it could create a flood of brand trolls buying up brands as assets with no intention of using them. This means brand owners will have to be more proactive in guarding their brands and lawyers will be doing more monitoring and opposition work.
The end of the use requirement was one example of how Gravelle says Bereskin & Parr has moved with the changes. With the requirement's elimination, the work the firm got from filing "declarations of use" was out the window. But because people can file trademarks without use, more work is expected to be available "on the opposition side," where one can oppose trademarks that weren't filed in good faith or are not being used in Canada. And lately, Bereskin & Parr has focused on artificial intelligence and cannabis and have seen a lot more work in those areas, she says.
When Canadian Lawyer interviewed her for this article, Gravelle was the firm's managing partner, but she announced her stepping down from the role in late December. Stephen Beney is now managing partner.
The top IP boutiques list saw a shakeup from 2018, with three firms joining the lineup after missing last time around and replacing three former top firms that were less fortunate in this year's survey.
Earning the 2020 Canadian Lawyer Top Intellectual Property Boutique seal, listed alphabetically, are Belmore Neidrauer LLP, Bereskin & Parr LLP, Chumak & Co. LLP, Deeth Williams Wall LLP, Gilbert's LLP, Hicks Intellectual Property Law, Oyen Wiggs Green & Mutala LLP, Ridout & Maybee LLP, ROBIC LLP and Smart & Biggar LLP.
Achieving the flexibility to bend with broader societal trends has also been necessary when practising IP in Alberta. Christine Hicks is co-founder of Hicks Intellectual Property Law, which is headquartered in Canmore. She says there has been "a lot of diversification" in the Alberta economy lately and that while the firm has always had close ties with businesses in the oil and gas sector, there is more than that going on in the province.
"I am continually amazed at the level of innovation and entrepreneurship and the diversity of technology that's taking place in Alberta. And, most notably, I would say computer technology, artificial intelligence and blockchain technology, clean tech and medical devices are the areas that seem to be particularly notable," she says.
Despite the oil downturn, Hicks says, the economy remains "vibrant." She notes that the firm maintains a "substantial" foreign associate practice, which is pressured by increasing competition to keep price costs and fees low. As a smaller firm in a smaller community, Hicks says, its lower overhead allows the firm to keep up.
"Maybe because of our size and maybe where we're located, but we're quite flexible in the way that we can deliver IP services to clients," she says. "And that means that we can customize the way that we deliver services for any particular client in order to meet their business needs."
Hicks Intellectual Property Law is a newcomer to the list. The firm was founded by husband-and-wife duo Christine and Andrew Hicks. The couple moved from Ottawa to Canmore to raise their family, starting the firm in 2006.
Christine Hicks has been practising IP law for 25 years, eight of which she spent at Osler LLP in Ottawa. The firm has an office in Calgary, but the small, mountain town where Hicks works, she says, is a draw for talent.
"I'm looking out the window right now. And there's a beautiful view of snow-capped mountains," says Hicks. "It's a really inspiring place to work."
The atmosphere is a draw at Bereskin & Parr LLP as well, where Gravelle says she and her colleagues —many of whom have advanced degrees in the sciences — make the office feel like a collaborative and collegial "lab setting." Gravelle earned her Masters in immunology, worked as a chemist and in molecular biology and began a PHD program before realizing she didn't want to do research her whole life, being more interested in business and working with people. She says it may be the professionals converging on Bereskin & Parr from fields other than law that give the firm a better work-life balance than full-service firms and elsewhere in the legal profession. Gravelle says her firm demands 30-per-cent fewer hours from associates than the big firms. The boast of exceptional worklife balance is also given credibility, she says, by the boomerang the firm keeps in the office, signed by those at the firm who have left to work somewhere else and then returned.
"A lot of people in IP law haven't grown up always wanting to be a lawyer. Maybe they grew up wanting to be an engineer or a scientist and then they decided the law would be a good match . . ." she says. "There may be other firms doing the same thing and it may be just the nature of our specialty."
How we did it
Canadian Lawyer asked lawyers, in-house counsel and clients from across Canada to vote on the top intellectual property boutiques. They were asked to rank their top firms from a preliminary list, with a chance to nominate a firm that was not included on the list. To be considered in the vote, firms were required to have at least 80 per cent of their business come from intellectual property. The final rankings were determined through a points system, in which firms were rewarded on a sliding scale for the number of first to 10th-place votes received. The quantitative results are combined with feedback from respected senior members of the bar and in-house counsel when applicable. For additional information regarding the methodology & criteria, please find a full description of our methodology here.
---
Top 10 Intellectual Property Boutiques
(listed alphabetically)
Belmore Neidrauer LLP
Toronto
belmorelaw.com
Belmore Neidrauer represents Canadian and multinational corporations in their most important intellectual property cases. The lawyers at Belmore Neidrauer know their way around the courtroom — whether at trial or on appeal — and have obtained consistent success for the firm's clients. They are singularly focused on obtaining the best possible result in any given case. Across the board, the lawyers at Belmore Neidrauer excel at assessing complicated factual and legal issues, providing frank advice and devising the best strategy to achieve their clients' goals.
Bereskin & Parr LLP
Toronto, Mississauga, Waterloo, Montreal
bereskinparr.com
Bereskin & Parr LLP is a leading full-service intellectual property law firm serving clients across all industries around the world. Founded in 1965, the firm has grown to be one of the largest IP firms in Canada with offices located in major economic and technology centres. The firm employs more than 80 lawyers and patent and trademark agents, many of whom are recognized as leading practitioners in their specialized fields. Bereskin & Parr's direct clients range from small, startup operations and individual inventors to large Canadian and multinational corporations, including Fortune 500 companies and some of the biggest intellectual property rights owners in the world. Canada Goose Inc., Copperhead Industrial Inc., Core Avionics & Industrial Inc., Heys International Ltd., IMAX Corp., Labatt Brewing Company Limited, Microsoft Corp., Regeneron and Therapure Biopharma Inc. are a representative sample of Bereskin & Parr's clients, among many others.
Chumak & Co. LLP
Toronto
chumakcompany.com
Editor's Note: In January, after this survey was complete, Chumak & Company LLP announced they had merged with full-service business law firm Dickinson wright LLP.
Chumak & Co. LLP is an intellectual property law firm based in Toronto founded by IP lawyers Yuri Chumak and Peter Elyjiw. Between them, Chumak and Elyjiw have more than 30 years of experience including with major law firms and boutique IP firms in Toronto. Key clients include: computer software and devices, social media, e-commerce and online news media; scientific equipment; medical research and pharmaceuticals; agriculture; food, beverage and restaurants; financial technology and services; industrial manufacturing and services; and apparel and consumer goods.
Deeth Williams Wall LLP
Toronto
dww.com
Founded 25 years ago, the firm has grown to close to 20 lawyers from seven lawyers, covering: all aspects of IP prosecution, commercialization and enforcement; technology law; emerging technology protection and commercialization; privacy and data breach protection, management and coaching; litigation; and regulatory law. The firm acts for a number of large businesses, including an international oilfield services company, a provincial government, a major inter-bank data network, a top-tier hospital, an international soft drink company, an international retailer and a number of Canadian tech startups. The firm has acted for several international drug companies on patent litigation, PM(NOC) and regulatory matters. It also provides dayto- day patent and trademark advice for major food, chemical, automotive and retail companies. Several members of the firm have been individually recognized as industry leaders both locally and internationally.
Gilbert's LLP
Toronto
gilbertslaw.ca
Tim Gilbert launched Gilbert's LLP in 2001 armed with only a briefcase, a cellphone and the aim to break out of the conventional approach to legal services. He now finds himself surrounded by a talented team of lawyers, agents and students working to provide solutions to innovative clients. From creating and monetizing IP assets to protecting and enforcing IP rights, Gilbert's specializes in IP and advocacy in the courtroom and the boardroom. Gilbert's helps clients navigate industries — including pharmaceutical, software, technology, energy, clean tech, gaming, media and entertainment — and provides clients with advice that makes business sense. While the firm has represented large pharmaceutical and tech companies in "bet-the-company" litigation, Gilbert's also has contingency and hybrid fee options when the cost of legal services is a barrier.
Hicks Intellectual Property Law
Canmore, Calgary
hicksip.com
Hicks Intellectual Property Law provides world class intellectual property services from the vibrant mountain town of Canmore, Alta. Since its inception in 2006, the firm has developed a strong team of lawyers, patent agents and trademark agents with diverse backgrounds and experience. The firm works with a wide range of businesses from startups to large corporations. Most often, the firm assists small and medium enterprises to build value by delivering practical, personal and engaged intellectual property services. The strong and varied technical backgrounds of the firm's patent team enable it to work with businesses in virtually all industry sectors.
Oyen Wiggs Green & Mutala LLP
Vancouver
patentable.com
Since 1977, Oyen Wiggs has been the go-to firm for clients in western Canada seeking assistance with IP matters. The firm has grown to 20 lawyers with a diverse range of technical backgrounds, all of whom are either registered patent agents or patent agent trainees. The firm's clients range from universities and startups to governments and major international corporations, and they span a wide range of industries from agtech through to artificial intelligence. From the firm's base in Vancouver, it helps its clients secure their IP in Canada, the U.S. and around the globe.
Ridout & Maybee LLP
Toronto, Ottawa, Burlington, Ont.
ridoutmaybee.com
As a leading protector of intellectual property in Canada since 1893, Ridout & Maybee LLP consistently ranks as one of Canada's top IP law firms in both Canadian and international surveys. With more than 35 professionals across three offices, the firm files an average of 3,000 patent and 1,000 trademark applications per year and is one of the country's longest-operating IP firms. The majority of Ridout & Maybee LLP's professionals have advanced degrees in science, engineering and IT as well as law, and they are members of numerous organizations and associations. The firm's co-founder John Ridout was the author of one of the first Canadian textbooks on patents titled "Ridout on Patents" published in 1894, and J. Edward Maybee was the first president of what is today the Intellectual Property Institute of Canada.
ROBIC LLP
Montreal, Quebec City
robic.ca
Founded in 1892, ROBIC LLP is one of Canada's oldest full-service IP boutiques. With a team of 180, including more than 55 intellectual property professionals located in two offices, the firm covers all aspects of IP prosecution, IP enforcement, technology transfer and commercialization. It acts for some of the most well-known global and local brands in a wide variety of technological fields. The firm says its success and reputation is in large part the result of its ongoing focus of tailoring its specialized services to its clients' specific needs.
Smart & Biggar LLP
Calgary, Ottawa, Toronto, Montreal, Vancouver
smartbiggar.ca
Smart & Biggar is widely recognized as one of Canada's leading firms for intellectual property. With more than 100 lawyers, patent agents and trademark agents in five offices across the country, it is among the largest national firms specializing in IP and related areas. Well known and trusted by clients for its high quality and excellent service for more than 125 years, Smart & Biggar says it has filed more patent and trademark applications than any other firm in Canada. The firm provides the full range of IP services — from strategy and counselling to trademark and patent portfolio management, licensing and transactions. The firm is also lauded for its considerable strength in IP litigation and deft handling of complex, high-stakes matters. Recent victories for the firm's clients include: record patent damages of $645 million (Dow); abolishing the "Promise Doctrine" for patents in the Supreme Court of Canada (AstraZeneca); blocking competitors' use of confusing "trade dress" (Diageo); precedent- setting copyright decision and damages of $12 million (Nintendo); and, enforcing copyright as an "architectural work" for a building structure (Lainco).