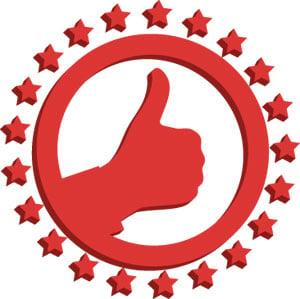 In days gone by, an insurance defence firm may have sounded like a pretty niche outfit. But as boutiques in the area enter a second generation, they're drilling down to even more precise specializations in order to stand out from the crowd. Most of the firms that made our list this year now have at least two decades of experience behind them, many after breaking away from larger, full-service firms. "It's a mature market, and it's not a new area of law, so the gross revenue is not increasing dramatically," says Eric Dolden, co-founder of Vancouver firm Dolden Wallace Folick LLP. "You're always going to have your auto cases and house fires, but that's kind of static. The growth is in new areas where you couldn't get insurance 10 years ago."
He says firms are increasingly looking to market themselves as experts in sub-specialties, such as professional liability, subrogated claims, and policy wording. At Dolden Wallace Folick, particular emphasis is placed on cyber-liability — a growing concern for companies dealing with potential privacy and personal information breaches — and directors' and officers' liability.
A couple of blocks away, at Vancouver's Whitelaw Twining Law Corp., director Kim Wigmore says the multitude of specialty groups (there are 11 of them) not only sends a message to insurance companies about the depth and breadth of knowledge at the firm, but also to the firm's new recruits. "It lets associates know that we're investing in them, and that they shouldn't just strive to be generalists, because they're a dime-a-dozen. They're acquiring specializations that are going to distinguish them from their peers going forward," says Wigmore.
Steven Stieber of Toronto's Stieber Berlach LLP says the dominance of boutique firms in the insurance defence field is no surprise, given the intense demands from insurance companies for cheaper rates and innovative billing practices. "It doesn't work nearly as well within large corporate firms," he says. "The rates for insurance defence lawyers are considerably less than large firms tend to charge. The difference between rates can be 60- to 70-per-cent higher in large firms, which is going to create division within those firms, because the insurance defence partners simply can't bill nearly as much as the corporate guys bill."
At the other end of the maturity scale, environmental law boutiques don't have to try as hard to break new ground. "When I started in 1977, it really was just a fledgling legal subject," says Willms & Shier Environmental Lawyers LLP partner Donna Shier. "It's not like there's a body of law that's entrenched and enshrined. It's so new, and evolving at a pretty rapid rate."
Patricia Houlihan, who runs Vancouver's Houlihan & Associates, says the dynamic nature of the practice area means she's never short of work. Despite the recent gutting of the Canadian Environmental Assessment Act cutting off one avenue, others are constantly opening up. She says larger firms are happy to bring her on board for deals with environmental aspects, or to refer clients when conflicted, safe in the knowledge she's not going to steal them away as clients. For particularly large projects, she brings in freelance lawyers to meet the extra demand. "Everyone knows I don't do anything else," she says. "The good thing is if I'm offered something that I don't want, I don't have to take it."
In trusts and estates law, as with a number of other areas, boutiques have struggled to make an impact outside of the country's largest cities, with mid-sized and larger full service firms attracting some of the best practitioners. One firm bucking the trend is Horne Coupar, which has amassed 11 specialist lawyers in Victoria, B.C. Partner Fiona Hunter says the growth was more organic than planned. "I don't think it was anticipated that we would ever be categorized as a boutique. We've been around since 1944, always with a focus on estate planning, trusts, and wills," she says. "The reason we do it well is that we've been doing it a very long time. In more recent years, we've been fortunate enough to have attracted people who want to work in this area, and we've been able to deepen our experience."
Canadian Lawyer's
editorial team began the process of selecting Canada's top five environmental law, trusts and estates boutiques, and top 10 insurance defence boutiques by creating a short list of the most notable firms in their respective fields. We ran a short online survey and from there drew on the experience of in-house counsel and large-firm lawyers who refer work to these boutiques, conducting a series of confidential interviews to identify the cream of the crop. That input was used to compile the following results, listed in alphabetical order.
Insurance defence boutiquesBell Temple
Toronto
belltemple.com
Founded in 1945, Bell Temple has almost seven decades in the insurance field, during which it has established longstanding relationships with many of North America's most prominent insurers. The firm's 40 lawyers practice in areas including property, subrogation, casualty, commercial, environmental, class actions, health discipline, and malpractice claims. The firm has handled a number of major cases, including class action E-coli suits and the Sunrise Propane Depot explosion. Senior partner Cameron Godden has spearheaded the use of joint-defence strategies for multi-million dollar, multi-party litigation, such as the so-called "Operation Fog," which involved more than 80 vehicles in one of Canada's worst traffic collisions.
Benson Percival Brown LLP
Toronto
bensonpercival.com
Since Philip Benson founded it in 1956, the firm's focus has always been on insurance defence. Barry Percival joined seven years later in 1963, and today the 23 lawyers who work out of its Toronto office represent some of the largest insurers in the country. The firm has also been a training ground for a number of judges. Among its alumni are three Superior Court judges, three provincial court judges, and three Superior Court masters. The firm has also produced two attorneys general for Ontario, including Roy McMurtry, who went on to become Ontario's chief justice after a spell as Benson's first law partner. "Smart lawyers, excellent client service," said one voter.
Clyde & Co Canada LLP
Toronto, Montreal
clydeco.com
International law firm Clyde & Co LLP stepped onto the Canadian stage in September 2011, taking over boutique Nicholl Paskell-Mede LLP. The firm has 53 lawyers split between its two Canadian offices with practice areas including dispute resolution, international arbitration, and regulatory compliance in casualty, construction and engineering, insurance, and professional practices. The predecessor firm was formed by John Nicholl and Mindy Paskell-Mede after they left Ogilvy Renault LLP in 1992.
Dolden Wallace Folick LLP
Vancouver, Kelowna, B.C.
dolden.com
Eric Dolden, Steve Wallace, and Lorne Folick established their insurance defence boutique in 1994 after leaving Vancouver's Freeman & Co., Alexander Holburn Beaudin + Lang LLP, and Paine Edmonds LLP respectively. They have gradually expanded their reach by adding a few associates each year and now have a stable of 31 lawyers, including two at their recently opened Kelowna outpost. Their top clients include insurance companies Aviva, Lloyd's of London, Intact, and the Co-operators. The firm has managed to stand out from the crowd by prioritizing its expertise in specialty lines of insurance — such as directors' and officers' liability — professional liability, technology liability policies, and cyber-liability policies.
Dutton Brock LLP
Toronto
duttonbrock.com
This firm emerged from a line of shops that began about 65 years ago with Ferguson Montgomery Cassels & Mitchell. The modern firm was established in the early 1980s, and currently houses 38 lawyers. The firm notably got the nod in a highly contentious matter, with Ontario's attorney general having retained senior partner Brian Brock to manage insurance claims flowing from the Walkerton, Ont., tainted water scandal. "Very professional, knowledgeable, and pleasant to deal with," said one Toronto lawyer of his contact with the firm, while another said they stood out for their "top calibre" counsel.
Gasco Goodhue St-Germain LLP
Montreal
gasco.qc.ca
Founded in 1977 by Robert Gasco, this 18-lawyer outfit from Montreal has made local, national, and international insurance clients its focus from inception. Northbridge Insurance, CNA Canada, Royal and SunAlliance Canada, Liberty Mutual, Chartis Insurance, and Lloyd's Underwriters are all among clients of the firm, which has specialty groups in the areas of professional liability, products liability, aviation and transportation, construction, and environmental liability.
McCague Borlack LLP
Toronto, Ottawa
mccagueborlack.com
Paul McCague and Howard Black established this boutique in 1994 with nine other lawyers. Nearly two decades later the firm boasts 80 lawyers, including five in Ottawa, working in 37 practice areas. The firm has built a reputation through top-notch representation of insurance companies when the stakes are at their highest, securing the dismissal of a multibillion-dollar class action claim on behalf of Zurich Insurance Co. Ltd. at the Ontario Court of Appeal in 2005. In the last year, an alliance with U.K. giants DAC Beachcroft has strengthened its international presence while its client list also packs a punch, counting Chartis Insurance, Northbridge Insurance, Ontario Power Generation, TD Insurance, and Zurich Insurance. "Great solicitors and the service is very good," says one fellow Bay Streeter.
Reisler Franklin LLP

Toronto
reislerfranklin.com
The firm was founded in 2000 by Dan Reisler and Bob Franklin, both of whom were already seasoned insurance litigators. It has been on a steep growth curve since then, going from seven to its current complement of 32 lawyers in just over a decade. Some of the country's biggest insurance companies call on the firm for representation, including State Farm Canada, Intact Financial Corporation, TD Insurance, and Royal and SunAlliance Canada.
Stieber Berlach LLP
Toronto
sblegal.ca
This Toronto boutique was founded in 1997 by Steven Stieber, Deborah Berlach, and Frank Csathy with eight lawyers. In the last 15 years, they've grown to 31 lawyers advising insurers, associations, municipalities, health care professionals, hospitals, managing general agents, insurance brokers, and corporations. Stieber Berlach's expertise covers the entire spectrum of insurance litigation and it represents many of the largest insurers in Canada, as well as their policyholders, in courts across the country. Key practice areas are casualty and property, class actions, coverage, directors' and officers' liability, environmental, medical malpractice, municipal liability, products liability, and professional liability.
Whitelaw Twining Law Corp.
Vancouver
whitelawtwining.com
Formed in 1979 by David Whitelaw and ex-Bull Housser & Tupper partner Richard Twining, this boutique is now up to 40 lawyers. The firm takes on a wide range of contentious insurance litigation, priding itself on its 20 distinct practice areas and 11 specialty groups. Whitelaw's renowned representation has helped it build a stable of more than 50 insurers from across Canada, including some of the industry's largest players such as Aviva, Zurich, and CNA Canada.
Click here for
Part 2
:
Canadian Lawyer's
top 5 trusts &estates and environmental law boutiques.