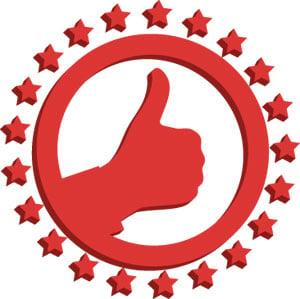 This article is a continuation of "Drilling down" from the January 2013 issue of
Canadian Lawyer
magazine.
Click here to read part 1
.
The following are the
Canadian Lawyers
's top 5 trusts & estates boutiques and top five environmental law boutiques, in alphabetical order.
Trusts & Estates boutiquesGoddard Gamage Stephens LLP
Toronto
ggslawyers.com
Formerly Jan Goddard and Associates, the firm changed its name in mid-2012 after Nimali Gamage and Ontario's former Children's Lawyer Debra Stephens became partners. Goddard opened the boutique in 1999 after several years in private practice, followed by 10 years as a litigator, policy adviser, and manager at Ontario's Office of the Public Guardian and Trustee. Large-firm lawyers said they wouldn't hesitate to refer work to the firm, which has developed a strong reputation for elder law work, as well as guardianship and capacity proceedings.
Horne Coupar
Victoria
hornecoupar.com
This 11-lawyer boutique traces its roots back to 1944, when Ian Horne joined up with Harold Beckwith. They later welcomed Robert Coupar to the fold. The founding partners' sons, Mark Horne and John Coupar, both now practise at the firm. The founders' successors have developed a niche in inheritance and incapacity planning, with Fiona Hunter, a well-known writer in the field, becoming a partner in 2004. Top-notch trusts expert Donovan Waters added more depth when he came aboard as counsel that same year. Horne Coupar also specializes in areas such as cross-border planning, charitable trusts and foundations, and estate administration and litigation. One big firm Vancouver lawyer says she regularly refers Vancouver-Island clients to the firm. "They have all bases covered," she says. "There's a lot of money in Victoria, and not a lot of experts, so they really stand alone."
Hull & Hull LLP
Toronto
hullandhull.com
Hull & Hull began its rise to the top of the trusts and estates bar when the late Rodney Hull and his son Ian hung their shingle in the early 1990s. Rodney became one of the most respected estates lawyers in Canada, receiving the Ontario Bar Association wills and trusts section's award of excellence in 2005 and the Law Society Medal in 2007. The firm, now led by Ian and managing partner Suzana Popovic-Montag, currently lists 12 lawyers under its banner. One voter said Hull & Hull is the "obvious choice" when he needs to refer work, while another sang the praises of associate counsel Jordan Atin, who is a certified specialist in estates and trust law and a prolific writer and speaker: "He is just fantastic," she said.
Legacy Tax + Trust Lawyers
Vancouver
legacylawyers.com
Five of this boutique's seven founding lawyers still practise at its Vancouver office 12 years after its 2000 launch. The other two — justices Sandra Ballance and Jane Dardi — now sit on the bench of the British Columbia Supreme Court. The firm has grown to 17 lawyers, with a focus on private clients and owner-managed businesses. One local large-firm lawyer who spends a lot of time on the opposite end of litigation files says "they're the biggest boutique in Vancouver, and they have a lot of very good lawyers."
Whaley Estate Litigation
Toronto
whaleyestatelitigation.com
This seven-year-old firm was formed in 2005 when principal Kimberly Whaley struck out on her own following a spell as a partner at all-female firm Dickson MacGregor Appell LLP. Before that she was mentored by Rodney Hull, co-founder of fellow boutique Hull & Hull LLP. Her estate litigation practice now boasts six lawyers and a string of major-trust-company clients, including BMO Harris Private Banking, Bank of Nova Scotia Trust Co., RBC Estate and Trust Services, and the Canada Trust Co., although most of its clients are individuals. One Bay Streeter gave Whaley a vote of confidence, calling her part of a "changing of the guard" in the trusts and estates field, adding: "I've been impressed with what they're doing."
Environmental boutiquesDaigneault Avocats Inc.
Montreal
daigneaultinc.com
Biologist Robert Daigneault established the firm in 2001, intending to operate as a sole practitioner. But after three years, demand for his services had led to hiring three more lawyers. Clientele ranges from the local service stations to large multinational firms, including Canadian National Railway, Ultramar Ltd., and BFI Usine de triage Lachenaie Ltd. Daigneault, a former legal counsel to the Quebec Department of Environment, is the author of the standard French-language legal reference text on federal and Quebec environmental law.
Houlihan & Associates
Vancouver
envirolegal.ca
Patricia Houlihan has become the go-to lawyer for clients in Vancouver looking for a boutique option since opening shop in 1999. Houlihan cut her teeth with McCarthy Tétrault LLP, and spent five years leading the Environmental Dispute Resolution Fund with West Coast Environmental Law, a
pro bono
organization. She has also gained respect for her service to the profession as a past chairwoman of the Canadian Bar Association's environmental law section, and as a professor at the University of British Columbia Faculty of Law, Kwantlen University, and the B.C. Institute of Technology. Houlihan has done environmental work internationally and has spoken at conferences around the world.
Saxe Law Office
Toronto
envirolaw.com
Dianne Saxe is a former prosecutor with the Ontario Ministry of the Environment and the author of the standard reference book
Ontario Environmental Protection Act Annotated
. Since opening her own firm in 1991, Saxe has been in demand on complex environmental litigation, compliance and transactions, attracting a deep client list that includes various levels and agencies of government, a major waste management company, environmental groups, and many others. The office now has three lawyers, and runs a popular environmental law blog at the firm's web site. Recent cases included a successful campaign on behalf of the Jesuits of English Canada to re-site a waste processing facility away from historic graves. The firm also negotiated the tripartite agreement with the city of Toronto and the Toronto Region Conservation Authority that paved the way for the Evergreen at the Brickworks project in Toronto. "Ms. Saxe is the most knowledgeable in the country," said one voter.
Sodavex Inc.
Montreal
sodavex.com
This boutique has barely three years under its belt, but its six lawyers have been at the heart of a string of major transactions and litigation in that time. President Christine Duchaine founded the firm after 20 years at Borden Ladner Gervais LLP, where environmental law was her specialty. The firm likes to take a preventive approach, trying to anticipate probable outcomes and assist clients in the planning and deployment of their projects before they run into issues. Top clients include Rio Tinto Alcan, WM Québec Inc., Park'N Fly, steel forging company Sorel Forge, and wastewater treatment firm Mabarex.
Willms & Shier Environmental Lawyers LLP
Toronto
willmsshier.com
This Toronto firm has spent over 30 years helping companies and municipalities manage environmental law issues. Over that period, partners Donna Shier and John Willms have developed reputations as two of Canada's foremost counsel in the specialty area, and their firm now consists of a stable of 12 lawyers including five certified environmental law specialists. Most of the boutique's clients are from the private sector, with many matters involving issues with the Ontario Ministry of the Environment. Brownfields and contaminated lands work also helps keep Willms & Shier one of the country's busiest environmental law shops. "The firm is one of, if not the, best enviro law firm in the country — and they know their way around landfill site regulation," said one senior litigator.
Click here for the top 10 insurance defence boutiques.