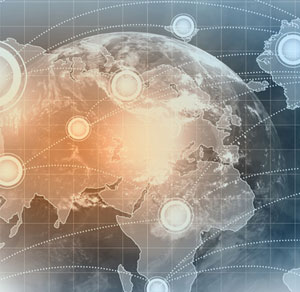 This article is a continuation of ''Facing Challenges head on'' from the May 2014 issue of
Canadian Lawyer
magazine.
Click here
to read part 1.
For business immigration boutiques, competition generally comes in the form of other boutiques. "This area is specific and complex enough and changing quite rapidly — Canadian clients are looking for really specialist expertise," says George Reis, managing partner at Egan LLP.
Since Egan's inception in 2007 as a boutique allied with EY in Canada, the other professional services firms have started offering business immigration services, including KPMG Law LLP, formerly Greenberg Turner, which is also on this year's list and plans to expand its services to Vancouver this month. In March, Bomza Law Group announced it was affiliating with PricewaterhouseCoopers to create PricewaterhouseCoopers Immigration Law LLP. Deloitte, too, recently brought in allied firm Shouli & Partners LLP to offer its clients business immigration services.
It's a model well-suited to attracting Canadian companies starting to reach out to emerging markets around the world, according to Reis. "Canada-based companies are becoming more international and global," he says. "As they start to send people out to new markets, or need to move people around, they don't necessarily want to deal with a huge variety of different vendors around the world, and even trying to find one can be a challenge. They're looking to their Canadian lawyers for help."
But federal immigration policies have imposed "onerous" processes on firms wishing to bring in global talent and are discouraging some employers from hiring foreign workers, says Reis.
On the upside, the changes are leading to queries from clients who need help fully understanding them. Guberman Garson partner Lainie Appleby says: "I think the more changeable it becomes, the more of a need there is for lawyers to provide their services, because we know the ins and outs of how these programs work and it becomes more important than ever to have a lawyer guiding them through the process."
Commercial real estate has traditionally been seen as a robust sector in Canada, though doubts have been cast recently as to how long this will remain the case; investment returns on Canadian commercial real estate are expected to halve over the next three years, according to forecasts published in March.
Natalie Vukovich, a partner at Daoust Vukovich LLP, admits to pondering whether the sector is due for a cyclical downturn. Unusually for a boutique, her firm focuses on leasing, and faces the challenge of dealing with Canada's small "smattering" of powerful landlords, who all have their own in-house legal teams.
However, Daoust Vukovich's value proposition is based on volume and efficiency. Vukovich explains: "We have a very large pool of paralegals who . . . are supervised and have 20 years of experience. Because of our dependence on a large volume of these transactions, we can't make a meal of one file. . . . We can cut to the chase." Having close ties to a broad range of industry players provides insight that can be helpful to clients, she adds.
Canadian Lawyer
's editorial team began the process of selecting Canada's top five business immigration and commercial real estate boutiques, by creating a shortlist of notable firms in their respective fields. We ran an online survey, asking peers and clients to rank the firms, and to explain why they placed those firms as their top five. The survey results were combined with feedback from large firms and in-house counsel to create the following lists, which are in alphabetical order. In an unusual twist this year, we have a tie in the real estate category so the top five includes six firms.
The following are the
Canadian Lawyer
's top 5 Business Immigration boutiques and top 5 Commercial real estate boutiques, in alphabetical order.


Top 5 Business immigration boutiques

Egan LLP

Toronto, Calgary, Montreal, Vancouver
eganllp.com
The firm was founded in 2007, but its roots lie in the business immigration practice at Donahue & Partners, a law firm allied with EY in Canada, set up by James Egan and George Reis. In the past seven years, the firm has expanded from fewer than five lawyers in Toronto to 18 U.S.-qualified and 16 Canadian lawyers, based in four offices nationwide. Representing large companies in industries including financial services, mining, pharmaceuticals, professional services, retail, and technology, lawyers work closely with EY's human capital and tax professionals to provide a full mobility service to clients. An in-house lawyer for a national firm says: "Egan anticipates our needs and works with us to reach appropriate solutions."

Green and Spiegel LLP
Toronto, Philidephia, Pa., Providence, R.I., Tel Aviv, Israel.
gands.com
Green and Spiegel was founded by Mendel Green in 1962 and has grown to include 17 lawyers and more than 50 support staff, serving clients in 28 different languages. In 2012, the boutique opened two U.S. offices. As well as working with corporate clients including high-profile financial institutions, resource companies, major hotel chains, and professional sports teams, the firm still provides immigration services to individuals and families. Partner Stephen Green is regularly called to appear before the House of Commons Standing Committee on Citizenship and Immigration as a witness.

Guberman Garson

Toronto
www.gubermangarson.com
Guberman Garson Immigration Lawyers was founded in 1991 by Joel Guberman and David Garson, aimed mainly at the corporate, business, and legal sectors. It has five fully licensed lawyers, including one who is licensed in Ontario and California. Clients include Fortune 1000 companies, leading management consulting firms, large manufacturing companies, innovators in the entertainment industry, and a range of professional services organizations.
KPMG LLP

Toronto
kpmg.com
KPMG Law LLP is affiliated with KPMG LLP and sprang from a predecessor firm, Greenberg Turner, founded in 1995. Currently Toronto-based, the law firm is due to open a Vancouver office this year. Some key industries represented include Canadian financial institutions, global software consulting companies, hardware providers, transportation solution manufacturers, and companies active in the mining and engineering sectors. The firm has developed extensive experience in Canadian, U.S., and global immigration issues and employs 27 licensed lawyers.

Sherritt Greene

Calgary
sherrittgreene.com
Sherritt Greene was formed in 1998 by Michael Greene and Michael Sherritt and has become one of Alberta's premiere immigration law firms, serving individual clients and corporations including major energy and utility firms. The boutique works on compliance policies, is frequently asked to bring senior executives to Canada on short notice, and acts for numerous high-end restaurants to bring in top quality chefs and cooks. As well as four licensed lawyers, the firm has a golden retriever, Fraser, who faithfully attends work and acts as the firm's greeter.

Top 5 Commercial real estate boutiques

In an unusual twist this year, we have a tie in this category so the top five includes six firms.

Brattys LLP

Vaughan, Ont.
bratty.com
After being established as Bratty and Partners LLP in 1985, the boutique became Brattys LLP in a March 2013 rebranding. Brattys' 18 lawyers work with Ontario's largest condominium, subdivision, and commercial real estate developers, along with major banks, entrepreneurs, manufacturing and consumer products companies, and start-up companies. The firm regularly counsels corporate borrowers in loan transactions and also provides planning and municipal law advice. It is involved throughout the land development process, and also provides strategic advice on environmental law matters, expropriations, and property tax assessments.

Daoust Vukovich LLP

Toronto
dv-law.com
Now in its 20th year, the firm was founded by Natalie Vukovich and Dennis Daoust in January 1995. Unusually for a boutique, it focuses on commercial leasing and property development, and also provides advice regarding commercial real estate purchases, sales and financing, construction law, telecommunications access arrangements, and solar facilities arrangements. With 14 lawyers, its clients include The Cadillac Fairview Corp. Ltd., Morguard Investments Ltd., A&W Food Services of Canada Inc., BMW Canada Inc., Fieldgate Developments, and First Capital Realty. It has acted for seven landlords in the negotiation and finalization of 36 Target store lease transactions for sites throughout Canada, as well as various parties in the negotiation and finalization of other store lease transactions for sites sold by Target to Walmart and to Sobeys. As of 2014, Daoust Vukovich is a registered trademark agent.

DelZotto Zorzi

Toronto
dzlaw.com
Formed in 1962 by Elvio DelZotto and the late Fred Zorzi, the firm now consists of 12 lawyers and provides a range of legal services, primarily in real estate/land development, condominium law, litigation/dispute resolution, and corporate commercial law. It has acted in many of the Greater Toronto Area's landmark developments, including Alterra's 36 Hazelton luxury boutique condominium in Yorkville and The Republic condominium projects, which were integrated with the construction of the new North Toronto Collegiate for Toronto District School Board. Other clients include Tridel Corp., The Times Group, The Madison Group, Hullmark Centre Inc., and Plazacorp.

Harris Sheaffer LLP

Toronto
harris-sheaffer.com
Harris Sheaffer LLP was established in 1992 by Gary Harris, Robert Sheaffer, Philip Draper, and the late Mark Freedman, who were shortly joined by Barry Rotenberg. It has 15 lawyers, 13 of whom dedicate most of their efforts to real estate development work and two of whom look after tax, corporate/commercial, and estate aspects. Top clients include Urbancorp, Amacon, Canderel Stoneridge Equity Group Inc., Onni Group, Urban Capital, and various commercial/real estate lenders, including leading financial institutions. A notable file is the Aura Condominium — the tallest residential condominium in Canada.

McLean & Kerr LLP

Toronto
mcleankerr.com
McLean & Kerr LLP has been serving business clients since 1921. It comprises 26 licensed lawyers, evenly divided between real estate/corporate practitioners and commercial/insurance litigators. The emphasis of the real estate practice is to act for commercial landlords and lenders in connection with acquisitions, dispositions, financing, and leasing. Landlord clients include pension funds, REITs, national property management corporations, and corporate owners of shopping centres, ranging from strip centres to major regional centres, as well as office and industrial properties. The firm has national and international affiliations with pre-eminent law firms in Canada, the United States, and throughout the world through its participation in the Law Firm Alliance, Globalaw Alliance, and Alliance of Business Lawyers.

Terra Law Corp.

Vancouver
terralawcorp.ca
Terra Law Corp. was founded in July 2013 by Russell Benson, Beverly Ellingson, Glenn Leung, and Elizabeth Yip, who decided to leave equity partnership at McCarthy Tétrault LLP to start a commercial real estate boutique — the first of its kind in British Columbia. Terra Law has nine lawyers who have assisted a broad range of clients, including Anthem Properties, Bosa Development Corp., Concert Properties Ltd., Fairborne Homes Ltd., GWL Realty Advisors, Intergulf Development Group, Intracorp Projects Ltd., and SFU Community Trust. Recent significant projects include major mixed-use developments involving multi-tower residential, retail, office, and community amenities. The firm has also worked on investment purchases including a heritage office building in Seattle, a hotel in Vancouver, a senior's housing facility in Vancouver, and single and multi-tenant buildings in B.C. communities.
Click here
for the Top 10 Litigation boutiques
.