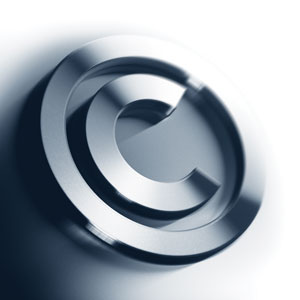 A slew of government pronouncements on everything from strike laws to arbitration rules are helping to keep Canada's labour and employment boutiques busy. "Every time governments make changes, that creates work for labour and employment lawyers," says Kuretzky Vassos Henderson LLP senior partner Barry Kuretzky.

Labour-side boutiques see the attention being paid by politicians to their clients as a blessing and a curse. On the one hand, professional associations and trade unions are launching legal challenges against policies seen as threatening their members' interests. This creates opportunities for labour and employment boutiques, especially those able to take on a slightly broader range of cases, particularly constitutional law issues.

Cavalluzzo Shilton McIntyre Cornish LLP, for example, has worked on denominational rights issues for the Ontario English Catholic Teachers Association. The firm sees its wider interest in public law — several lawyers have served on major public inquiries — as an essential part of its offering to clients. Edmonton-based Neuman Thompson, which acts for employers, is also noting an uptake in constitutional work often related to public sector restructuring, says lawyer Craig Neuman, whose firm is seeing more collective bargaining work these days.

But there are also concerns political reforms could weaken a client base already hurting under the pressures brought by globalization and increasing privatization. Cavalluzzo senior partner Paul Cavalluzzo highlights "the problems trade unions are having in terms of maintaining the density of their membership" as one of the main challenges facing union-side boutiques.

Kuretzky, whose firm acts for public- and private-sector employers, agrees working in a constantly evolving arena presents challenges for a specialist boutique. "Every boutique has to keep abreast of the law and ahead of the law — we're interested in not only what's currently going on but where things are going," he says.

The changing economic climate is also keeping labour and employment boutiques on their toes. A few years ago, much of the work revolved around lay offs due to the economic downturn. This is markedly different to the type of business now being chased. "Companies acquiring other companies, mergers and acquisitions — these are the issues we're seeing now," says Stephen Shamie, Hicks Morley Hamilton Stewart Storie LLP's managing partner, who also points to litigation as an expanding area.

Companies are also becoming increasingly aware of the longer-term financial challenges of growing workforces, and boutiques' pensions teams are benefiting from the growing fear defined-benefit plans may be unsustainable. "There's really no downturn for us," argues Shamie.

However, there is no doubt labour and employment boutiques operate in a competitive field containing many strong and well-established players. Filion Wakely Thorup Angeletti LLP's managing partner Paul Young says the need to stand out in a crowded market is one of the reasons his firm belongs to L&E Global, an international alliance of boutiques. "We're able to connect clients to firms in other jurisdictions and they're able to refer work to us," says Young.

For many intellectual property firms, concerns pharmaceutical litigation would dry up, removing a core source of income for many, appear to be as yet unfounded. However, the type of litigation "seems to be changing in character," says Bruce Stratton, partner at Dimock Stratton LLP.

Court fights have moved "out of the regulatory space," towards the realm of patent enforcement, he says. Patents in general are seen as a strong area by IP boutiques. Two major patent cases in the past year, involving National Oilwell Varco Canada and Merck & Co. Inc., have helped to demonstrate "the benefits that can be unlocked by patent litigation," says Stratton.

Joseph Ulvr, a partner at Moffat & Co./Macera & Jarzyna LLP, agrees patent law is booming, but says trademark law is experiencing "pressures." "There are a lot more people hanging out their own shingle in the trademark area," says Ulvr. At the other end of the scale, some larger companies are opting to bring IP in-house, he adds. Stratton echoes Ulvr's comments about trademarks, saying they seem to be more "sensitive to price pressures."

Despite these challenges, and against growing competition from Big Law's IP practice groups, boutiques believe their specialist approach will continue to attract clients. "We have [lawyers] who have very considerable training, with a variety of science disciplines," says Bereskin & Parr LLP founding partner Dan Bereskin. "A lot of our people have PhDs and science degrees," he adds. "That's really essential." As science evolves and IP litigation grows more complex, having a high level of specialist knowledge will become even more crucial, believes Bereskin.

Canadian IP firms may also be well placed to soak up work from clients south of the border. "Canada and the U.S. share a long border where goods travel relatively freely between the countries," says Ulvr. "Clients may want to take advantage of Canada's close geographical proximity to the U.S., in terms of another potential market for their product, or idea."

The growth of digital media is helping to turn the relatively niche area of copyright into another bright spot, according to Stratton.

In order to grasp these chances, IP boutiques will need to stay on top of a raft of legislation and international agreements set to have a major impact on their clients. These include anti-counterfeiting laws, the European Union trade agreement, and trademark consultations.

Canadian Lawyer selected Canada's top IP and labour and employment boutiques by asking readers to rank a shortlist of notable firms in each area, and by drawing on the experience of in-house counsel and large-firm lawyers. The following results are an alphabetical list of the 10 boutique firms in each area that are rated most highly by other lawyers.
Top 10 Intellectual Property boutiques

Bereskin & Parr LLP

Toronto, Mississauga, Ont., Waterloo, Ont., Montreal
bereskinparr.com
Bereskin & Parr was founded in 1965 by David M. Rogers and Daniel R. Bereskin and has steadily grown, today employing 63 fully licensed lawyers. Its status as one of Canada's largest IP boutiques is reflected in its roster of big-name clients, including Tim Hortons Inc., Canada Goose Inc., Kobo Inc., McCain Foods Ltd., Unilever PLC, and Gap Inc. The firm has worked on one of the most prominent patent cases of the past year,
Nova Chemical Co. ats. Dow Chemical Corp.
, as well as acting for a major international pharmaceutical company on patent prosecution work.
Deeth Williams Wall LLP
Toronto
dww.com
Founded nearly 20 years ago, Deeth Williams Wall has grown from seven lawyers to 22, covering all aspects of IP prosecution, commercialization, and enforcement. The firm has recently acted for an oilfield services company, a Toronto-based software company, a provincial government, and a major inter-bank data network. It provides day-to-day trademark prosecution and enforcement advice for major food, chemical, automotive, and retail companies. It was counsel to Cobalt in
Novartis Pharmaceuticals Canada Inc. v. Cobalt Pharmaceuticals Co
.
Dimock Stratton LLP
Toronto
dimock.com
Dimock Stratton was founded with three lawyers in 1994. It now has seven partners and 10 associates, all with science or engineering backgrounds. Its lawyers have been involved in one in every four patent trials in Canada in the last 25 years. The firm has been counsel on major intellectual property law cases at the Supreme Court of Canada. Recently, it has worked on patent infringement actions for Dow Chemical Co., Arctic Cat Inc., and Magna Powertrain. Other clients include Sandoz Canada Inc., Procter & Gamble Co., and Easton Sports Canada Inc.
Macera & Jarzyna LLP
Ottawa
www.macerajarzyna.com
Macera & Jarzyna is the sister law firm to Moffat & Co., a Canadian patent and trademark agency. The 14-lawyer firm was founded in 1978 by John Macera and Andy Jarzyna, largely focusing on trademark work. Over the years, the focus has shifted more to patent work, representing clients including Molson Coors Brewing Co., Spin Master Ltd., Mark's Work Wearhouse Ltd., BlackBerry Ltd., Porsche, and Calfrac Well Services Ltd. It has represented clients before tribunals, including the Trademark Opposition Board and Patent Appeal Board, the federal and Ontario courts, and the Supreme Court of Canada.
"Professional, prompt, reliable," says a senior lawyer at a full-service Ontario law firm who gave the firm his vote.
Oyen Wiggs Green & Mutala LLP
Vancouver
patentable.com

Oyen Wiggs Green & Mutala is Western Canada's largest independent intellectual property law firm. Established in 1977, the Vancouver firm's 20 lawyers practise law in British Columbia and are registered as patent and trademark agents with the Canadian Intellectual Property Office and the United States Patent and Trademark Office. Clients include Dolby Laboratories Inc., EnWave Corp., Medtronic Co., BC Cancer Agency, Simon Fraser University, and Computer Packages.

Ridout & Maybee LLP
Toronto, Ottawa, Mississauga, Ont.
ridoutmaybee.com

Ridout & Maybee was founded in 1893 by John G. Ridout — author of the first Canadian textbook on patents — and James E. Maybee, who would become the first president of what is today the Intellectual Property Institute of Canada. Now with 33 lawyers, prominent clients include Accenture, BlackBerry Ltd., Chrysler Group LLC, S.C. Johnson & Son Inc., Samsung Ltd., Swarovski, and Virgin Atlantic Airways Ltd. Recent patent infringement actions include acting for ECI in Electrical Components Canada Inc. (ECI) v. Phillips & Temro Industries Ltd., and for AirTurn in Canplas Industries Ltd. v. Airturn Products Inc.

Robic LLP
Quebec City, Montreal
robic.ca

The firm stems from a patent and trademark agency founded in 1892 by the Marion brothers, who were both engineers. Raymond Robic joined in 1917, adding his name to the letterhead in 1932 and growing the firm into the specialist, 25-lawyer boutique it is today. In May 2011, the firm opened a new office in Quebec City, with a team of lawyers who jumped over from a large national firm. It works for clients in the cosmetics, luxury goods, petro-chemical, entertainment, technology, and food-and-retail sectors.

Shapiro Cohen
Ottawa
shapirocohen.com

Having celebrated its 50th year in 2013, Shapiro Cohen was founded in 1963 by Norman Shapiro. It has grown by forming a group of firms, merging with Mantha & Associates, Pascal and Associates, and Baker McLachlen. The firm serves clients in all areas of industry but specializes in advising companies in the field of new and emerging technologies. It acted on the landmark Federal Court case involving MGM's roaring lion sound mark, which resulted in sound marks being registerable in Canada. The firm has seven fully licensed lawyers and its clients include Asten Johnson, Giant Tiger Stores Ltd., Johnson & Johnson Inc., Virgin Enterprises Ltd., and Hitachi Ltd.

Sim IP Practice
Toronto
simip.com

A 2012 re-branding saw Sim Lowman Ashton & McKay LLP, the partnership of lawyers, and Sim & McBurney, a partnership of patent and trademark agents, become known jointly as Sim IP Practice. Formed out of McCarthy Tétrault LLP's IP practice group, Sim IP has 10 lawyers and represents global corporations such as The Walt Disney Co., Volkswagen Group, Xerox Corp., Chevron Corp., T-Mobile Inc., and The Coca-Cola Co. It has played a key role in developing Canadian IP case law, acting for Monsanto in the Supreme Court of Canada's 2004 case Monsanto Canada Inc. v. Schmeiser, and Kraft in the top court's 2007 case Euro-Excellence Inc. v. Kraft Canada Inc.

Smart & Biggar/Fetherstonhaugh
Ottawa, Toronto, Montreal, Vancouver
smart-biggar.ca

The firm has 80 lawyers at four offices covering three provinces across the country, having grown out of the patent agency Fetherstonhaugh in 1906; the two are still in close union. The firm is Canada's largest practising exclusively in intellectual property and technology law. It successfully represented Imperial Tobacco Ltd. in Marlboro Canada Ltd. and Imperial Tobacco Canada Ltd. v. Philip Morris Products S.A., the plaintiffs in Bodum USA Inc. and PI Design AG v. Trudeau Corp., and AstraZeneca in Mylan Pharmaceuticals ULC v. AstraZeneca Canada Inc., AstraZeneca U.K. Ltd. and The Minister of Health.

Click here for Part 2: Canadian Lawyer's Top 10 Labour & Employment boutiques.