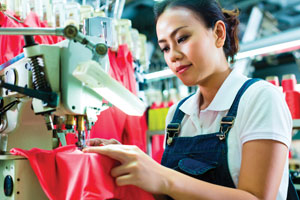 This article is a continuation of ''Shifting Sands'' from the January 2014 issue of Canadian Lawyer magazine.
Click here
to read part 1.
The following are the
Canadian Lawyer's
top 10 labour & employment boutiques, in alphabetical order.
Top 10 Labour & Employment boutiquesCavalluzzo Shilton McIntyre Cornish LLP
Toronto
cavalluzzo.com
Cavalluzzo was founded in 1983 by Paul Cavalluzzo, Jim Hayes, and Elizabeth Shilton. Since then, the firm has grown to 36 lawyers and represents trade unions, professionals and professional associations, non-unionized employees, multi-employer pension and benefit plans, and other organizations and individuals. Notable mandates include constitutional challenges against the federal government, representing the Canadian Judicial Council in the review of Lori Douglas in the Federal Court, and representing Mississauga, Ont., mayor Hazel McCallion in her conflict of interest case.
Emond Harnden LLP

Ottawa
ehlaw.ca
Jacques Emond and Lynn Harnden left large general practice law firms to establish Emond Harnden in 1987. The management-side practice advises employers on all aspects of employment and labour law with a wide range of expertise in both unionized and non-unionized settings. Its clients include health care organizations, educational institutions at all levels, municipalities, and a range of private sector employers. It has 29 fully licensed lawyers, including two lawyers dedicated to gathering research.
Filion Wakely Thorup Angeletti LLP
Toronto, London, Ont., Hamilton, Ont.
filion.on.ca
This boutique traces its origins back to Ferguson Montgomery Cassels and Mitchell, a full service firm established in 1953. The firm gained its current name in 2001. In 2013, the firm opened an office in Hamilton, Ont., adding to its nearby London and Toronto offices. All the firm's 40 lawyers practise exclusively in the area of labour and employment on behalf of employers in industry, finance, education, higher education, health, retail, entertainment, energy, media, transportation, social services, and the public sector. Recent cases include
Ontario Power Generation Inc. v. Society of Energy Professionals
and
Johnston v. York Region District School Board and Ontario Secondary School Teachers' Federation
.
Harris and Co. LLP
Vancouver
harrisco.com
Western Canada's largest management-side employment and labour law firm, Harris and Co. was founded in 1992 by 12 partners. It now has 39 lawyers, all based in Vancouver, B.C., and is affiliated with Ontario-based Hicks Morley Hamilton Stewart Storie LLP. Clients include the Insurance Corp. of British Columbia, Healthcare Benefit Trust, Jazz Aviation LP, Great Canadian Railtour Co. Ltd., Molson Coors Brewing Co., and Vancouver Coastal Health Authority. Recently it has mediated the fee dispute between the B.C. government and the B.C. Medical Association, advised a federally regulated employer operating during a lockout, and advised a Crown corporation during a large restructuring plan.
"I haven't seen another firm with as consistent a level of practice," says a public sector in-house lawyer.
Hicks Morley Hamilton Stewart Storie LLP
Toronto, Ottawa, Kingston, Ont., London, Ont., Waterloo, Ont.
hicksmorley.com
Bob Hicks was one of the first lawyers in Canada to specialize in labour law, a practice area developed during the Second World War. In 1972, together with six other lawyers, Hicks founded Hicks Morley Hamilton Stewart Storie, a Toronto-based firm exclusively representing public and private sector employers. Since then, the firm has expanded to 117 lawyers and opened four more Ontario offices in Waterloo, London, Kingston, and Ottawa. Its practice areas have grown to encompass the full spectrum of human resources law.
"The size of the firm gives them a large bench strength," says an in-house lawyer at a national company who gave the firm kudos.
Kuretzky Vassos Henderson LLP
Toronto
www.kuretzkyvassos.com
Founding partners Barry Kuretzky and George Vassos established their firm in 1996, growing it to 10 lawyers. The firm represents public and private sector employers as well as individuals. Its top clients include Manpower Inc., Lakehead University, Brinks Inc., Bank of Montreal, SAP, Maxxam Analytics, and Amber Sports. It is affiliated with the firm of Crowell & Moring LLP, which has 11 offices including in New York City, U.S., and London, England. The firm is a strong advocate of alternative dispute resolution, particularly mediation.
Mathews Dinsdale & Clark LLP
Toronto, Sarnia, Ont., Sault Ste. Marie, Ont., Vancouver
www.mathewsdinsdale.com
Established in 1956 in Toronto, the firm's practice grew to include offices in Sarnia, Ont., and Sault Ste. Marie, Ont. In 2012, the firm opened an office in Vancouver and in 2013, began to offer employers integrated consulting services in the areas of disability management and workplace health, safety, and insurance. It employs 37 lawyers. Notable clients include Bruce Power LP, Porter Airlines Inc., EllisDon Corp., Regional Municipality of Peel, Lafarge Canada Inc., and Cargill Ltd. It represented Porter in negotiating collective agreements with Billy Bishop Toronto City Airport employees, and EllisDon in a recent application for judicial review, which overturned a decision of the Ontario Labour Relations Board.
Neuman Thompson
Edmonton
neumanthompson.com
Ron Neuman and Brian Thompson founded Neuman Thompson in 1977. It has recently expanded its premises and is currently recruiting to add to its team of nine lawyers. The firm has been regularly called upon to assist the government of Alberta with labour relations matters, and recently supported Real Canadian Superstore — the largest private sector employer in Alberta — during a province-wide strike. It also successfully represented Mercury Graphics Ltd. to resist severance claims under a collective agreement, establishing a legal precedent in the Saskatchewan Court of Appeal. Other clients include Suncor Energy Inc., Coca-Cola Refreshments Canada Co., and ATB Financial (Alberta Treasury Branches).
Sack Goldblatt Mitchell LLP
Toronto, Ottawa
sgmlaw.com
The firm's roots were laid in the mid-1970s, and Sack Goldblatt Mitchell's 49-lawyer practice has expanded to include all aspects of labour and employment law, including a constitutional law practice in labour law and equality rights. Clients include the Elementary Teachers Federation of Ontario, professional firefighter associations, university faculty associations, the Canadian Union of Public Employees, Labourers International Union of North America, and the Association of Management, Administrative and Professional Crown Employees of Ontario. It is involved with Supreme Court of Canada cases defining the content and scope of the guarantee of freedom of association, and in unpaid overtime class action lawsuits against The Bank of Nova Scotia and the Canadian Imperial Bank of Commerce.
Sherrard Kuzz LLP
Toronto
sherrardkuzz.com
Operating for 12 years, Sherrard Kuzz today employs 24 lawyers in its Toronto-based management-side practice. It serves clients in a range of sectors, covering both unionized and non-unionized workforces. Sherrard Kuzz has a particularly high profile in the retail and services sector, the construction sector, and the broader public sectors (including municipal and health care). The firm has a 24-hour hotline, promising a lawyer at the other end seven days a week. It belongs to the Employment Law Alliance and also has a strategic alliance with Roper Greyell LLP in B.C.
Click
here
for the top 10 Intellectual Property boutiques.