Steven Lewis says helping improve accessibility is work he is passionate about.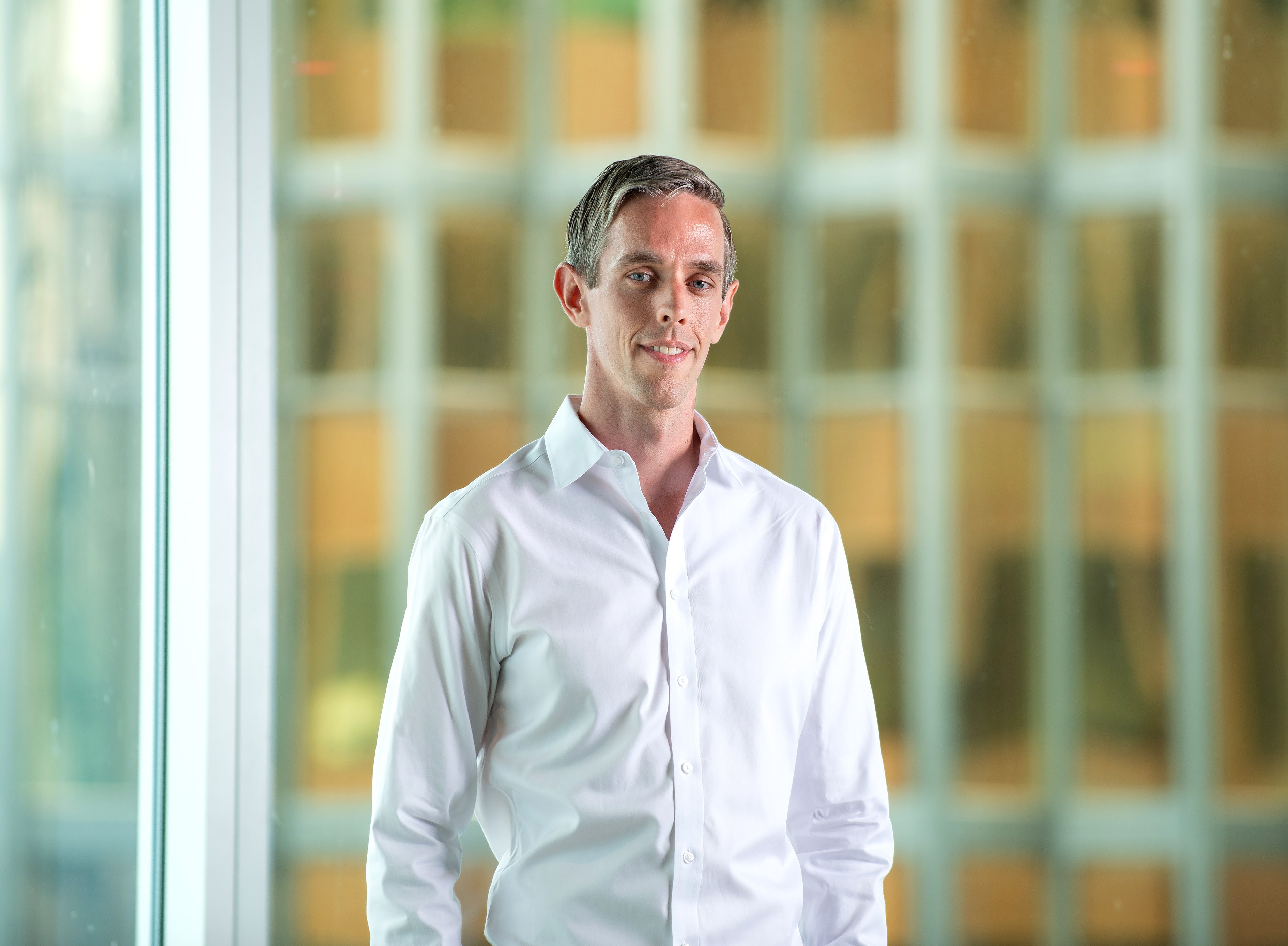 Steven Lewis, legal counsel manager and accessibility advisor
For Steven Lewis, promoting accessibility has been a theme throughout his career.
Lewis is currently the legal counsel manager and accessibility advisor for Capital One Bank's Canada Branch, a role he's held since May 2018.
He's part of a nine-person in-house legal team, and as part of his role, he's taken the lead on the bank's accessibility program and designed an office that will help both employees and customers with disabilities.
Recently, he was named to the Global Leadership Council of the International Association of Accessibility Professionals.
Part of the inspiration for Lewis' work comes from an undergraduate degree in gerontology, the study of aging, as well as extensive community involvement, including volunteer work with Access Independent Living Services, Sherbourne Health and Camp OOCH, an oncology camp for children with cancer and the City of Toronto's Property Standards Committee.
"These are the things I love doing and am passionate about doing because it affects everyone and it's about individuals having a seat the table and being able to participate. It can affect anyone at any time. It's affected family members and friends," says Lewis, a Toronto-based lawyer who was called to the bar in June 2013.
"It's really, to me, about fairness and the fact that we should be removing these barriers not because we legally have to but because it's the right thing to do, and so that drives my passion and interest and makes it easy for me to do this type of work at work, because I just love doing it."
Lewis worked at Cancer Care Ontario from August 2014 to May 2018, as legal counsel, before joining Capital One, which has approximately 1,500 employees in Canada.
"I had also built out the accessibility office at Cancer Care Ontario prior to leaving. It was one of my big initiatives there, and it was . . . something there I'd proactively identified there was a need for," says Lewis. He says part of what caught his interest with Capital One from government to private sector was the opportunity to build out the accessibility office. "They were looking for employment and litigation counsel, but during the interview, they had mentioned that they had actually [planned] to build out accessibility and they had seen on my resumé that was something that I had done. And so, that was really [what] sparked an interest in coming over here, in addition to the people and everything else about the work," he says.
After Lewis started with Capital One, he did an assessment of what was already in place there when it came to accessibility policies and met with various people within the company. He then identified key risks and took a close look at things such as the company's website, applications for employees or customer-focused areas, such as how the call centre worked with people with disabilities.
"The focus and the target [of the work] is both employees as well as customers, and it would be individuals who have different abilities, whether it's due to physical, cognitive, learning, developmental or any other type of disability — so, anything that causes you to interact differently or with a different ability with your environment or with individuals [that are in communication with you]," says Lewis.
Part of the plan was identifying key leaders within the business who could do their own assessment on how best to address an issue, once identified, and provide them with training and support. Lewis says Canadian legislation such as the Accessible Canada Act and the Accessibility for Ontarians with Disabilities Act guided the work, along with U.S. legislation like the Americans with Disabilities Act.
Lewis is also a past chairman of the Ontario Bar Association's Sexual Orientation and Gender Identity Law Section, a role in which he served from September 2017 to September 2018. He has worked to promote greater rights for two-spirited people and inter-sex Canadians.
At Capital One, Lewis leads the OutFront group, which is the pride network within the company.
Then there's the day-to-day work he does, the majority of which relates to employment law and litigation.
"For the litigation side, I manage all of Canada's litigation, so, for the most part, for most court actions, I'm managing it for external," he says. Lewis also deals with administrative litigation and employment litigation, such as human rights tribunal claims, Employment Skills Development Canada complaints and labour board complaints or wrongful dismissal complaints. He also works on internal investigations and provides advice and opinions, as well as training and development. Lewis says Capital One has embraced his work on accessibility, both as "a legal imperative but also the moral imperative to actually do the right thing, which is our company's motto and slogan.
"The company has really embraced [acknowledging the need to improve accessibility for customers and employees] and jumped on it," he says. "The company has been really great about supporting the initiative in terms of resources and in terms of supporting me and providing me the tools and time that I need," he says.