Kijiji's technology simplifies access to legal tools and further drives operational efficiencies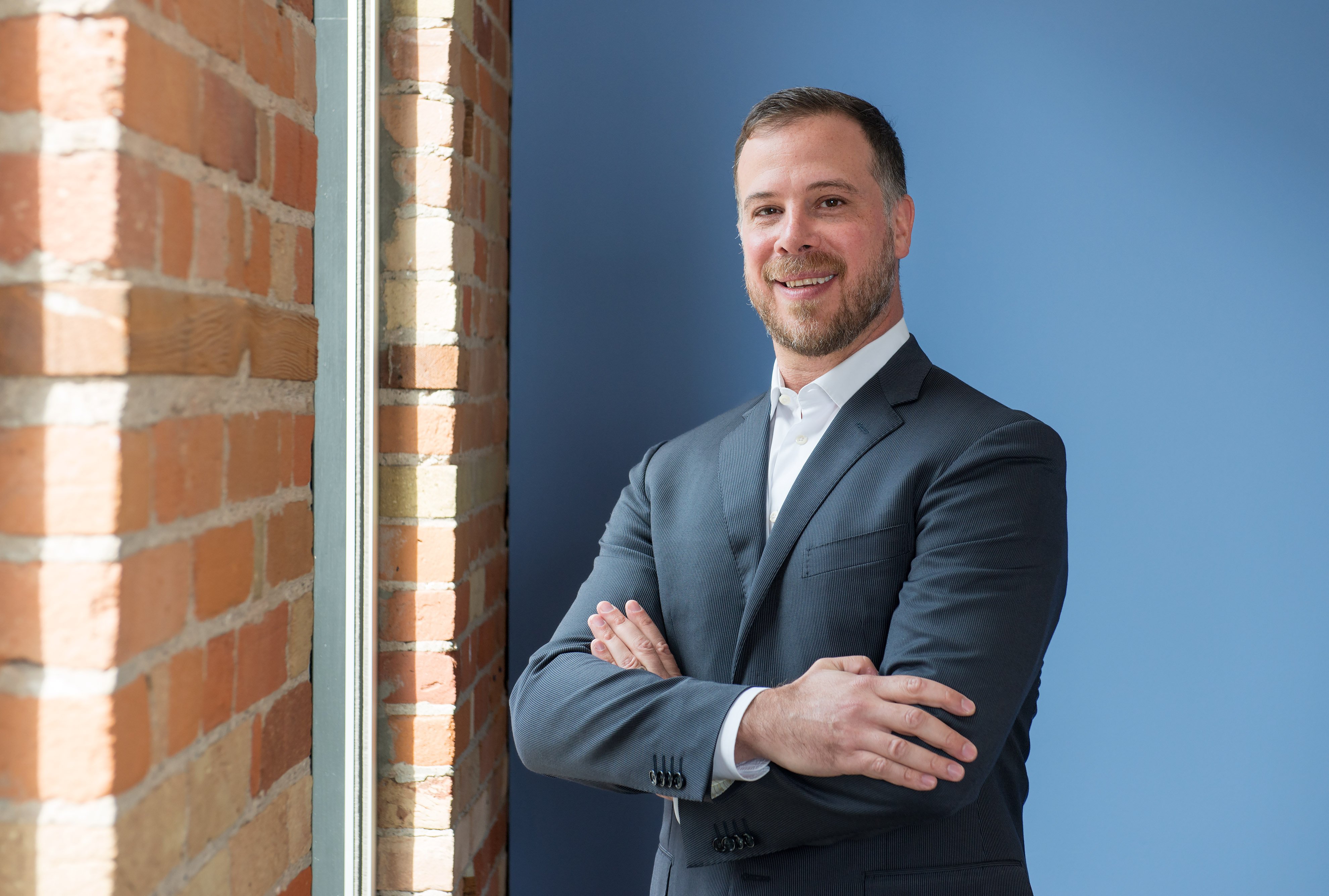 Ben Westelman, director, head of legal
Exerting influence and relinquishing control seem to be concepts at odds with each other, but they're both approaches Ben Westelman is taking to position himself and his department and his legal colleagues as business leaders.
Westelman, who works at Kijiji Canada Ltd., (which is part of eBay Classifieds Group) and holds the title of director and head of legal, eBay Classifieds Group (eCG), Canada, U.K., Northwest Europe and Australia, is the company's first Canada-based general counsel, and his influence certainly extends beyond the country's borders. He is not only a member of eCG Canada's management team, but he is part of the parent company's recently created eBay Classified Group extended leadership team committee. As part of that committee, Westelman spent a week in Amsterdam this past spring, networking with over 70 senior company executives and leaders. He was there to represent the interest of the entire legal team, to offer up not just legal perspectives but guidance on business issues and to help drive the agenda for the committee.
He says it's his goal to show business leaders that members of the legal teams and departments have a lot to offer, while simultaneously demonstrating to company lawyers that they have opportunities to grow their careers outside of strictly legal roles.
"It's not always the case that our lawyers are on their management teams, but I've tried to lead by example. I hope that that plays a part and paves the way for others on my team to earn their seats with their respective local management teams, because I feel it's absolutely critical to the legal function. That's how you add value. That is really how we add value when we become truly trusted partners to our business," says Westelman.
Westelman says that one advantage he had was that he worked as outside counsel to the company before moving in-house. That position allowed him to build personal relationships with senior business leaders and to really earn his position on the management team.
Networking, having face-to-face meetings and spending time with people is key to not just advancing careers but in extending the influence of in-house counsel. That's one of the lessons he took away from Amsterdam. It's also one of the tenets of his management philosophy for his own department. With direct reports scattered around the globe, he relies on video conferencing to keep in touch with his team.
"I didn't always do that. It was when I first on-boarded, there wasn't the software that we now use for that purpose. I was often on the road and it was just easier to use my mobile but there needed to be a change, to make sure that we were connecting more and in a more meaningful way. Definitely leveraging video conferencing technology is important.
Developing personal connections also extends towards mentoring. Currently, Westelman is mentoring an IP lawyer in eBay's South Korea division. Despite the different areas of law and despite the differences in countries and legal systems, he believes there is value in the relationship.
"I'm not an IP lawyer, so from the substantive legal side of things, there are things I've been able to learn from her, which is pretty cool," says Westelman.
"Hopefully, I can share and impart some of my wisdom. It has been pretty interesting because we're not in the same department and not even supporting the same businesses, it's less about substantive legal issues but I have been able to help her on things like executive presence and the things I have done to work on that on my own — becoming part of the management team here, working with senior business people. I've been able to, I hope, help her think about what it means to be an effective, modern, in-house lawyer."
Of course, any effective, modern in-house lawyer is constantly on the hunt for ways to improve a legal department's efficiency and Westelman is no exception. One of the projects he implemented was to roll out a SAP-based contract management system, develop a risk matrix for the types of contracts typically used by the business and write some standard templates and then permit low-risk contracts (such as nondisclosure agreements, certain statements of work under previously negotiated master agreements or insertion orders with third-party previously vetted publishers) to be handled by the commercial contracts team in a self-service manner, without needing to be overseen by the legal department.
Although it took a bit of effort for Westelman to get used to the idea of handing off even limited amounts of legal responsibility to business units that didn't have legal training, the decision was the correct one in the end.
"My team and I, we regularly conduct contracts and compliance training, and what I like to think of as legal training for business units. We spend a considerable amount of time educating our businesses in how to negotiate with vendors and how to use our pre-approved templates, and to properly prepare initial drafts of standard form contracts. This way we're really tapping into the potential of our non-legally trained business consumers of legal services, and we're essentially extending the reach of our legal function in putting in the time to train these non-lawyers to do more traditional legal work."
He speculates that his experience at Kijiji is similar to that experienced by in-house counsel at other technology companies in that the concept of working with lawyers is foreign to the technology experts and business leaders. Westelman says it's his job, and the job of in-house counsel, to broaden the reach of the legal department, and to educate company employees about how the in-house department is able to assist them in meeting their business goals.
"It's really reiterating the same message time and time again. It's really hammering home the point that legal is a partner, certainly working toward the same strategic objectives and we're available. We're available to help."