Althea Francis spearheads events and training to educate others about inclusivity and diversity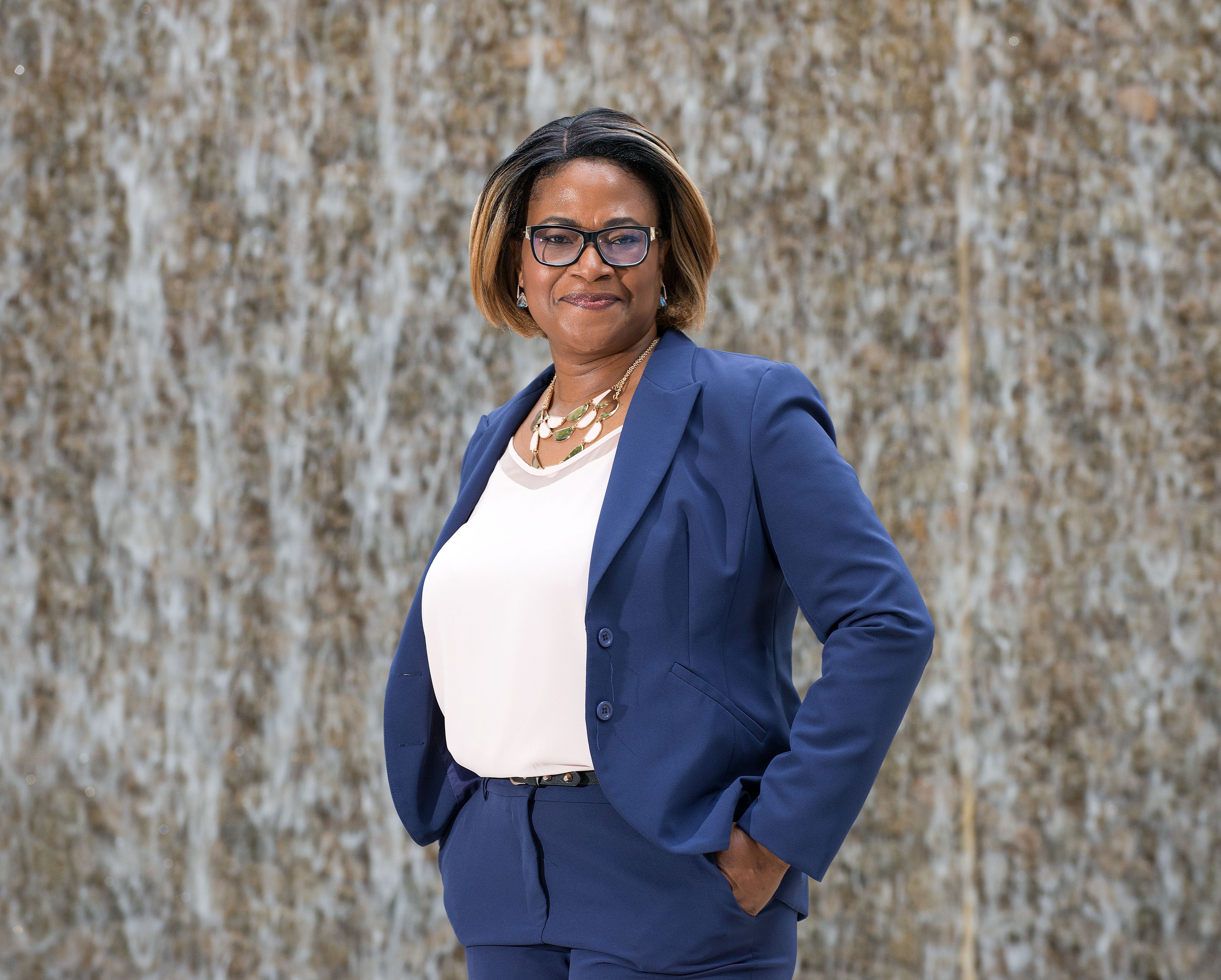 Althea Francis, senior Crown counsel
To some people, the thought of organizing diversity training could be seen as a difficult and draining task, but not to Althea Francis. In fact, she considers the opportunity to educate others about inclusivity and diversity to be a blessing.
"As a woman of colour — I grew up in Jamaica — issues about gender, race and also socio-economic status are near and dear to my heart. I think it's almost like breathing for me, quite frankly. I know it's a difficult topic, but it seems very simple to me."
As senior Crown counsel with the Ontario regional office of the Public Prosecution Service of Canada, Francis has a demanding job, but she was more than happy to add to her duties and responsibilities to be the Toronto area member of the organization's national equity and diversity committee.
"When I got appointed two years ago, I thought, 'I'm a very busy person, I've got a very busy litigation practice. And I have a family at home' . . . but I think this is an important job and I'm going to do it well."
The members volunteer their time on the committee and work to come up with education and awareness programs for Crown lawyers and staff members. While there are national group efforts, members like Francis also create opportunities for their own regional offices and departments.
The first event Francis organized for the Toronto office was focused on the theme of breaking down the barriers around gender and race issues and featured a speaker from the Law Society of Ontario's discrimination and harassment council and a professor from George Brown University, speaking about gender issues. The full-day event also allowed Toronto office employees to have an open and frank discussion with management about some of the issues they were experiencing and the concerns they had, including talking about the gender gap and gender disparity and ensuring that women have fair and equal opportunities for advancement.
"It was really super heart-warming. It was a great success. It was well attended and it got rave reviews," says Francis.
She also organized a training session called justice is blind that was focused on unconscious bias where an expert came in and spoke about exercises to help people identify their unconscious biases as well as work being done to train judges and provide them with checklists to ensure their unconscious biases don't affect their judgments.
Francis also encourages and supports colleagues who want to organize events themselves. An event based on Pride month, for example, was originally developed by a co-worker and made available to people videoconferencing in from satellite offices in Kitchener, Brampton, London and Newmarket, Ont., but it got such a positive reaction that now it is going to be offered across the country.
Fortunately, support goes both ways, as Francis is quick to point out that senior department officials have always been very encouraging of her efforts and have been in attendance at all of her events.
So far, Francis says, people have been very receptive and appreciative of her efforts and attend willingly. Her programs do not require mandatory attendance.
"They come because they're engaged or they're interested or because it's fun. The events are fashioned in a way that is intended to engage us all on a human level. If there is anything innovative about that sort of approach, I think it's because I've tried to take a more nuanced approach to get people to come in. It's about 'let's have a conversation, let's talk about this. Nobody's going to preach at you. We're just going to talk about our shared experiences and we're going to do a little bit of educating along the way.' And it's been it's been very successful."
Even beyond offering formal programming, Francis makes an effort to be open and approachable by anybody who has diversity or inclusion questions or who just wants to talk. She recalls one instance in particular when a male colleague she didn't know very well came up to her after her first event because he was struggling to gain perspective on gender disparity issues and come to terms with what they might mean for his daughter.
Although Francis knows that there is still a long way to go in teaching people about diversity and inclusion, the timing seems right to talk about these topics now, especially within the Public Prosecution Service and within the wider government.
"Perhaps they were always on the agenda, but I think it's more so now. I see a trend that it is part of the agenda. It's not just sitting there, but there's actually a number of discussions and emails and initiatives around diversity and inclusion within our organization — way more so than, quite respectively, there have ever been, so that's huge progress, but there is lots, lots more work to be done," she says.
For anybody wanting to take up the cause, Francis has some very simple advice.
"I think you just start; I think you simply just start," she says.
"I just started. I would like to consider myself as someone who has the desire, has the heart and has the passion, but I don't think I have any superhuman powers or skills. I'm compassionate, and I have some empathy, some leadership skills acquired over the years, an understanding of what touches people's hearts and also good judgment. And I also try to listen. . . . There are certain personalities that I think are well suited to it, and if those are the qualities that you possess, you should engage in it."
While Francis points out that increasing diversity is a benefit to any business or organization because being exposed to a wide variety of opinions and viewpoints makes the overall group smarter and more resilient, it is particularly important for those representing the Crown to be as welcoming of diversity and as inclusive as possible.
"Given the roles that we play as prosecutors representing the public interest, we certainly ought to be alive to this and we ought to be leaders in this, and that's what we've been trying to do here in Toronto."