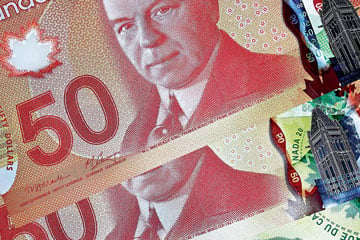 After years of steady decline, Canadian litigation fees have finally returned to the heights of the pre-global-recession era, but Canadian lawyers aren't happy about it.

According to the results of Canadian Lawyer's 2015 Legal Fees Survey, the national average estimated cost of a two-day trial crossed the $30,000 threshold for the first time, leaping 43 per cent to $31,330 this year from $21,953 in 2014.

The previous peak for a two-day trial came in 2009, when responses averaged around $29,000, but then dropped every year until 2013, when the average fee hit $18,000. The fall was arrested in 2014 with a 19-per-cent jump, but that was dwarfed by the 2015 hike. At $56,439, the national average cost of a five-day trial was up 30 per cent over 2014, while the cost of a seven-day trial was also up around 40 per cent at $81,958.

But that doesn't mean the boom times are back, according to some of our respondents. One Ontario sole practitioner lamented the level of litigation fees, calling them "a shame. . . .
I think they are high enough to keep many issues away from resolution and legal advice." In Vancouver, another smaller firm lawyer claimed the price of litigation is costing them business: "It prevents most of my clients from enforcing commercial agreements," they wrote.

However, in Alberta, a lawyer in a mid-size firm said the profession gets a rough deal from the public when it comes to fees: "It's very fashionable these days for people to talk about them being too high, especially judges who make north of $300,000. . . . I wish people knew what they actually paid their doctor or banker."

Hourly rates have also clawed their way back to pre-recession levels, with 10-year calls commanding an average rate of $360 per hour, up 12 per cent over 2014, and just short of the 2009 peak, when they billed an average of $365 per hour across the nation. First-year calls are charged at an average rate of $230, a six-per-cent rise over last year, while at the other end of the experience scale, 20-year calls bring in $411, five per cent more than 2014.

Based on feedback, we've once again expanded the survey, to assess the going rate for 45 different matters across nine practice areas: civil litigation, corporate-commercial, criminal, family, immigration, intellectual property, real estate, wills and estates, and new for this year, labour and employment.

Results are again divided by region, with 50 per cent of our 277 respondents reporting an office in Ontario, 47 per cent with an office in Western Canada (British Columbia, Alberta, Saskatchewan, Manitoba, and the North), and 10 per cent reporting offices in Quebec or Atlantic Canada. Lawyers from a wide variety of firm sizes took part in the survey, with the bulk, or 65 per cent, in firms of 1 to 4 lawyers. A further 22 per cent came from law firms with between 5 and 25 lawyers, and another 13 per cent from firms with more than 25 lawyers.

Fee estimates for individual matters increased in most categories for 2015 over the 2014 responses, with immigration law another area seeing notable rises. Practitioners across the country cited new rules and increased complexity as the reason for fee hikes in a year that saw the arrival of the revolutionary new Express Entry system for permanent residence. Average fees for all four immigration matters surveyed rose, by between seven and 31 per cent compared with 2014 levels.

Respondents were once again split down the middle on the issue of further price rises, with just under 50 per cent opting for a freeze in the next year, and 48 per cent planning to increase fees. Just two per cent are aiming for a fee decrease. Things were different in Alberta, where the plunging price of oil has hit the economy, and respondents said lawyers are feeling the knock-on effects. In that province, about six in every 10 respondents opted for a no-change approach to what they're charging clients.

The most commonly cited reasons for price rises included inflation and surging overhead costs, as well as the increasing complexity of the legal work lawyers are taking on. In Ontario, one sole practitioner said their price rise was a tactic to "weed out the chaff" from a busy practice, while an honest Alberta lawyer from a mid-sized firm said they simply "want to make more money."

For those cutting and freezing rates, competition and client demands were the driving factors: "Economic conditions are so tight that people generally aren't willing to pay more," wrote one small-firm lawyer from Ontario.

For lawyers with practices rooted in real estate or wills and estates, market forces were particularly influential. A lawyer with a small Alberta firm summed up the dilemma: "I need to do wills as a service, but I wish I could charge more," they wrote. "Real estate purchase files have razor-thin margins. Lawyers need to stop the drive to the bottom in an attempt to gain market share; it is hurting the entire industry," wrote another from a small Ontario city. Others are cutting their losses: "Although much of the work that we do is in the area of real estate, that work is labour intensive and requires well trained and highly paid staff. We are having to consider phasing out that work completely, over time," wrote one Ontario respondent.

Read on to see how your fees match up with the competition, and discover the going rate in your area of practice.

Click here to see the results of the 2015 Legal Fees Survey.