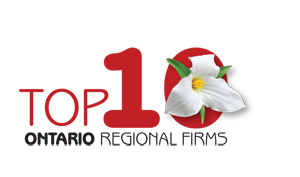 Opportunities have certainly opened up for Ontario's full-service regional firms in recent years. Since
Canadian Lawyer
last ranked them along with their Quebec peers in 2006, two of the top three have moved on or out. The top firm, McMillan Binch Mendelsohn LLP, has rebranded itself as McMillan LLP and combined forces with Lang Michener LLP to join the national crowd. And who could forget the March 2007 dissolution of the once-formidable Goodman and Carr LLP, which placed third in the 2006 rankings? "I think that's to our benefit," Torkin Manes LLP managing partner Jeffrey Cohen says of these departures from the mid-market. He says the hollowing out has made it easier to identify the clients his firm is chasing, and better tailor its services and marketing efforts to them. "We've stayed the course. We know who we are; we understand where our limitations are, and we don't worry about what we can't do. We focus on what we can do."
At a time when plenty of noise is being made by global law firms eager to shake up the Canadian legal services marketplace, WeirFoulds LLP managing partner Lisa Borsook suggests firms should consider their bread-and-butter specialties when deciding which format to adopt. "I certainly don't need a national platform to do litigation in the Superior Court or the Court of Appeal, or for that matter the Supreme Court of Canada — they're all located in Ontario," she points out. "The same is of course true for the government-related and property development work that we do."
WeirFoulds' expertise in the corporate-commercial area is an exception to that rule, but Borsook notes that most of the firm's clients are either based in Ontario or have a principal Canadian office in the province. "Having a regional focus without a national cost structure works well for all of our clients," she says. "And for those of our lawyers who want to practise, say, in municipal law, it doesn't really do them a bit of good to have a national cost structure."
While each of the firms selected by their peers to be one of Ontario's Top 10 Regional Law Firms draws work primarily within the province, many are looking elsewhere when it comes to growth. Aird & Berlis LLP managing partner Eldon Bennett says all firms are taking a step back to consider whether the perceived momentum toward internationalization is accurate. He believes law follows business, which clearly continues to grow beyond national borders. Therefore, says Bennett, "I see us increasing our cross-border presence, and increasing our cross-border marketing."
Cassels Brock & Blackwell LLP is another Ontario firm looking abroad. Managing partner Mark Young says his firm wants to take its dominant position in certain industries, many of which are global in scope, and use them as leverage to strengthen other areas of practice. "A takeover bid in mining is not really any different than a takeover bid in telecommunications," he notes.
It's clear that each of the firms profiled below has its own approach to the practice of law. What they all share is a primary presence in Canada's most populace province, and a track record of impeccable performance.
How we did it
Canadian Lawyer
asked lawyers and in-house counsel from across Canada to vote on Ontario's top full-service, regional firms. They were asked to rank their top 10 firms from a preliminary list, with a chance to nominate a firm that was not included on the list. Respondents' rankings were based on firms' regional service coverage, client base, notable mandates, service excellence, and legal expertise. To be considered in the vote, firms were required to have offices only in the province of Ontario and offer a wide range of legal services. The final rankings were determined through a points system, in which firms were rewarded on a sliding scale for the number of first to 10th-place votes received.
1. Aird & Berlis LLPTotal Lawyers:
130
Office:
Toronto
Core Practice Areas:
corporate finance; financial services; municipal and land use planning; real estate; tax
Key Clients:
private and public corporations, financial institutions, mutual funds, pension funds, investment dealers, merchant banks
Notable Mandates:
advised Roynat Asset Finance in forming a $200-million secured revolving asset-based lending credit facility and a $50-million secured term fixed asset-based credit facility with the United Farmers of Alberta Co-operative Ltd.; Sino-Forest Corp. on the completion of a US$300-million exchange offer; Canadian counsel to Life Technologies Corp. on the US$450-million sale of its mass spectrometry business to Danaher Corp.; Lazard Global Convertible Bond Fund in connection with its $67-million IPO; Allied Properties Real Estate Investment Trust in the $192-million purchase of properties at 151 Front St. W. and 20 York St. in Toronto from Northam Realty Advisors
Star Alumni:
founding partner John Aird was appointed to the Senate in the 1960s and served as Ontario's 23rd lieutenant governor from 1980 to 1985
Affiliations:
Toronto representative of Interlaw Ltd.
The Firm:
This firm can be traced back to 1919, when Zimmerman Grant Hugo Paddon Worley & Bennett opened its doors. In 1974, that firm merged with Edison Aird & Berlis, which was founded in 1953. Having once kept an Ottawa office and maintained an association with a Vancouver firm, Aird & Berlis now remains solely focused on maximizing its output from a single Toronto office. That strategy seems to be working, as the firm has vaulted to the top of
Canadian Lawyer
's Ontario regional firm rankings from its fifth-place position among central Canadian firms in 2006.
While the majority of Aird & Berlis' work is regionally based, managing partner Eldon Bennett points out that his firm has its hands on files from across the globe. "We don't see ourselves as a regional firm," says Bennett, who notes the firm has clients in the United States, United Kingdom, and other far-flung places.
2. Cassels Brock & Blackwell LLP

Total Lawyers:
206
Office:
Toronto
Core Practice Areas:
corporate finance and securities; mergers and acquisitions; corporate and regulatory insurance; class action defence
Key Clients:
Canadian Tire Corp. Ltd., Goldcorp Inc., Toyota Canada, Lundin Mining Corp., Silver Wheaton Corp., Yamana Gold Inc.
Notable Mandates:
Lundin Mining Corp. in a $4.8-billion hostile takeover bid by Equinox Minerals Ltd.; Goldcorp Inc. in its $3.6-billion acquisition of Australian-based Andean Resources Ltd.; AUX Canada Acquisitions Inc. in its $1.5-billion all-cash offer to acquire Ventana Gold Corp.; Yamana Gold Inc. in its US$4.4-billion takeover bid for Meridian Gold Inc.; Toyota Canada in relation to class actions over allegations involving electronic control systems and recalls
Star Alumni:
Peter Marrone, chairman and CEO of Yamana Gold Inc.; Robyn Collver, general counsel of Canadian Tire; Superior Court justices Julie Thorburn, John Murray, David Price; Ontario Court of Appeal Justice Paul Rouleau
Affiliations:
World Services Group
The Firm:
Cassels Brock & Blackwell, now one of Canada's largest business law firms, was formed in 1888 by brothers Hamilton and Richard Cassels. The firm has evolved through several mergers and now represents multinational, national, and mid-market organizations across the globe. The firm's ability to attract plenty of high-value files is demonstrated by its addition of 20 lawyers to its offices at Scotia Plaza since the 2006 central Canada law firm rankings. One survey respondent said Cassels Brock "feels like a national firm even though they only have one office," adding that it also boasts "top people in a variety of practice areas."
Managing partner Mark Young says the firm hopes to continue to build its reputation as a top-notch firm not only in Ontario, but across the globe. "People from here, as they do in lots of firms, spend a lot of time on the road, selling. There's a lot of work that is done in this country that is based on an international client base."
3. Pallett Valo LLP

Total Lawyers:
29
Office:
Mississauga
Core Practice Areas:
business law; commercial litigation; commercial real estate; construction law; insolvency and corporate restructuring
Key Clients:
Parmalat Canada Inc., GE Commercial Distribution Finance Canada, Peel District School Board, Zurich Insurance Company Ltd., Stewart Title Guaranty Company
Notable Mandate:
represented Robert Murphy Architect Inc. and Gray Wave Resources Inc. in the Ontario Court of Appeal's May 2010 ruling in
Murphy v. Sally Creek Environs Corp.
, a leading case on the duties and conduct of trustees in bankruptcy, helping largely overturn a Commercial Court ruling
Star Alumni:
John Pallett, a member of Parliament from 1954 to 1962; Sidney Valo, a founding director and CEO of the Greater Toronto Airports Authority; Thomas Santram, vice president, legal, at Cineplex Entertainment LP; Robert Wasserman, director of legal services for Canada and Latin America at Starbucks Coffee Co.; Suzanne Michaud, senior advisory counsel at RBC law group; Maria Tassou, vice chairwoman of the Criminal Injuries Compensation Board
Affiliations:
close relationships with firms in other jurisdictions
The Firm:
Established as Pallett & Pallett in 1948, this firm merged with Milman Valo in 1980 and changed its name to Pallett Valo. It started out with a focus on residential real estate before shifting to an emphasis on commercial real estate. That move made way for expansion in other business-related practice areas. The firm has embraced an organic growth strategy over the past decade, adding strength by holding on to top articling students and junior associates. It's also recently benefited from several key lateral hires, many of them alumni returning to the Pallett Valo fold.
Managing partner Anne Kennedy suggests her firm punches above its weight due to a simple formula: compile a stable of lawyers that offers services on par with those at large firms. "That allows us to provide a very high level of service to our clients, and as a result we have some very sophisticated clients," says Kennedy.
Voters praised Pallett Valo's construction law and insolvency groups in particular. One said the firm deserves to be high on the list due to its "breadth and depth of experience, practical approach, and unparalleled commitment to client service."
4. Lerners LLP

Total Lawyers:
111
Lawyers by Office:
London, Ont., 67; Toronto, 44
Core Practice Areas:
plaintiff's personal injury; medical negligence defence; insurance defence; class proceedings; commercial litigation and arbitration
Key Clients:
Canadian Medical Protective Association, EllisDon Corp., Frank Cowan Co. Ltd., State Farm Insurance, Royal Bank of Canada, Telus
Notable Mandates:
acted for the employer in the Supreme Court of Canada's seminal
Honda Canada Inc. v. Keays
ruling; took
Kerr v. Danier Leather Inc.
, the first class action for prospectus misrepresentation in Canada, through trial and two levels of appeal; part of a team of plaintiff class counsel representing Canadians who received defective heart valves; independent counsel for the Canadian Judicial Counsel in the inquiry into the conduct of former Ontario Superior Court justice Paul Cosgrove; represented Esam Construction Ltd. in the $215-million sale of 2,326 residential units in 13 apartment buildings to Minto Group Inc.
Star Alumni:
Canadian Civil Liberties Association general counsel Nathalie Des Rosiers; Emmy Award-winning television producer and writer David Shore; Ontario Superior Court justices including Mayer Lerner, Thomas Granger, Michael Epstein, and Mary Sanderson
Affiliations:
none
The Firm:
Mayer Lerner established his law firm in 1929, and was joined by his brother Sam in 1939. Their groundwork has helped build what many consider Ontario's top litigation law firm (its Toronto office ranked among
Canadian Lawyer
's top 10 litigation boutiques in 2010), with much credit for that going to Earl Cherniak. That office has grown from a three-lawyer presence in 1986 to its current stable of 44.
"London is ideally situated to be a regional firm in southwestern Ontario, all of the other county seats being more or less equidistant from where we are," says the firm's London managing partner Ian Dantzer. "In terms of client travel, or our own personal travel, it's not unreasonable."
5. WeirFoulds LLP

Total Lawyers:
83
Office:
Toronto
Core Practice Areas:
litigation; corporate; property development; government law
Key Clients:
public and private corporations, governments and government authorities and agencies, entrepreneurs, non-profit and public interest organizations and individuals
Notable Mandates:
co-counsel for 207 car dealers in a class proceeding against General Motors of Canada and a Toronto law firm; represents the Newfoundland and Labrador government in all matters relating to AbitibiBowater Inc.; led the international legal team that successfully defended Canada's Newcon International Ltd. and two of its executives in a San Francisco court over fraud allegations; external counsel to the Regional Municipality of York, with particular emphasis recently on development of the Viva rapid transit system; represented Skyline International. Development Inc. and its partners in the $48-million purchase of the luxury hotel Le Royal Meridien King Edward
Star Alumni:
a long list of Law Society of Upper Canada treasurers, including George Shepley, Gershom Mason, former Ontario Court of Appeal justice John Arnup, and Derry Millar; Supreme Court Justice Thomas Cromwell and former Ontario chief justice George Gale also practised with the firm at one time
Affiliations:
none
The Firm:
Founded in 1860, this firm is one of Canada's oldest, last year marking the 150th anniversary from the time Theodore Spencer opened the practice from which the modern WeirFoulds has sprouted. Its stellar reputation has resulted from its ability to consistently act on some of the most noteworthy matters in the litigation, government, property, and corporate law spheres. One respondent who supported this firm described its lawyers as "pragmatic, responsive, efficient, and service-oriented."
Managing partner Lisa Borsook says WeirFoulds relies on an entrepreneurial spirit when it comes to client development. "None of the lawyers here have started working at the firm thinking, 'Well, we have this institutional client base, like the Bank of Montreal, and it's going to feed me work forever, and I'm never going to have to develop any clients of my own,'" she explains.
6. Blaney McMurtry LLP

Total Lawyers:
127
Office:
Toronto
Core Practice Areas:
corporate-commercial; insurance; employment and labour; commercial real estate; commercial litigation
Key Clients:
Lombard Canada Ltd., Hydro One Networks Inc., TD Bank Financial Group, First National Financial LP, Calloway Real Estate Investment Trust
Notable Mandates:
counsel to Bigstone Cree Nation in northern Alberta in relation to a treaty land entitlement and other specific claims; The Hartford in the sale of its Canadian mutual fund business; Pyrotek Special Effects Inc. in the partial sale of equity interest in Cobalt Capital Inc.; Commonwealth Insurance Co. in class actions surrounding contaminated meat products
Star Alumni:
former Ontario chief justice Roy McMurtry; Ontario Superior Court Justice Janet Wilson; the late Tax Court of Canada justice Albert Brulé; the late Larry Grossman, former Ontario Progressive Conservative party leader
Affiliations:
TAGLaw, Risk Management Counsel of Canada
The Firm:
James Blaney, who continues to practise at Blaney McMurtry, founded this firm with Irwin Pasternak in 1954. In the early 1960s, they were joined by the late Bill McMurtry, who is largely credited for building the firm's first-rate litigation department. Further growth occurred in 1986, when the firm merged with Stapells & Sewell. Following a series of smaller mergers and lateral hires, the firm reverted back to its current moniker in 2000.
"We feel that we, as a regional firm, have the ability to attract clients as well as good-quality legal talent where the national firm footprint and model are not adding value," says managing partner Michael Bennett. "We're able to be more focused on what we do, and how we practise, and it allows us to focus on what we do best in our own market."
7. Torkin Manes LLP

Total Lawyers:
75
Office:
Toronto
Core Practice Areas:
corporate, including tax, banking, and insolvency; litigation, including construction, health, and insurance defence; commercial real estate; labour relations and employment law; family law
Key Clients:
Apotex Inc., Calloway Real Estate Investment Trust, Canada Goose Inc., Imperial Coffee and Services Inc., SmartCentres Inc., Spin Master Ltd.
Notable Mandates:
represented Clarity Systems Ltd. in its acquisition by IBM Corp.; Spin Master in several acquisitions and related financial transactions; achieved a $3-million award in
Dumencu v. Atherly Arms
, a personal injury lawsuit that clarified the obligations of the hospitality industry; KUBRA Data Transfer Ltd. in a series of multimillion-dollar transactions, including a corporate reorganization, senior debt refinancing, mezzanine financing, and the purchase of equity interest; Bank of Montreal on a debt construction loan valued at approximately $61.5 million to Nuvo At Essex
Star Alumni:
David Butt, secretary of ECPAT International, a non-governmental organization fighting against commercial sexual exploitation of children; Anne Giardini, president of Weyerhaeuser Canada Ltd. and writer; Kimberley McVittie, CIBC's vice president ombudsman and chief privacy officer; Caroline Pinto, principal at Counsel Public Affairs Inc.; Michael Silver, an author, mediator, and arbitrator who developed Ryerson University's dispute resolution program; Ian Tod, deputy global managing partner for tax at Deloitte Touche Tohmatsu Ltd.
Affiliations:
International Alliance of Law Firms
The Firm:
Larry Torkin and Ron Manes established the firm in 1974 after deciding to hang their own shingle rather than practise in the big-firm setting. Torkin led the firm's corporate/tax efforts, while Manes took hold of litigation files. The firm prides itself on the fact that 40 per cent of its current stable of lawyers also articled with the firm.
It's also particularly proud to be known as a regional Ontario law firm. "That's our focus," says managing partner Jeffrey Cohen. "We can provide services, obviously, nationally and internationally through our affiliations and relationships, but to some extent I think the influx of larger international firms — from the U.S., U.K., or otherwise — coming into Canada probably doesn't impact us that much."
Respondents backing this firm singled out its expertise in the areas of corporate, employment, real estate, and tax law.
8. Fogler Rubinoff LLP

Total Lawyers:
98
Lawyers by Office:
Toronto, 95; Ottawa, 3
Core Practice Areas:
business law, including securities, IP, tax and estates, and energy; real estate, including leasing and condominium law; banking and institutional lending; municipal, environmental, and planning; litigation
Key Clients:
RioCan Real Estate Investment Trust, FirstService Corp., Canadian Solar Solutions Inc., Aecon Group Inc., Neo Material Technologies Inc., TD Bank
Notable Mandates:
counsel to the joint review panel established to consider the Joslyn North Mine Project in the Alberta oilsands; Spider Resources Inc. in relation to its takeover by Cliff Natural Resources; Apollo Gold Corp. regarding its business combination with Linear Gold Corp.; RioCan Real Estate Investment Trust on the acquisition of major shopping centres throughout Canada
Star Alumni:
Edward Sonshine, president and CEO of RioCan Real Estate Investment Trust; Jay Hennick, founder and CEO of FirstService Corp.; Michael Kline, senior vice president of legal and corporate affairs at LoyaltyOne; Superior Court Justice Arthur Gans
Affiliations:
International Lawyers Network
The Firm:
The 1982 merger of the firms Siegal Fogler and Rubinoff & Rubinoff, both established in the 1930s, laid the groundwork for this firm. It has since quadrupled in size and vastly expanded its areas of practice, primarily through internal growth and strategic lateral hires. The firm's expanding client base is made up of individuals, mid-size and multinational businesses, public entities, and financial institutions.
"We think that the problem with going national," says managing partner Michael Appleton, "is really that there are a lot of people chasing the same business. We find that we have a big advantage with our hourly rates just so much below even some of our [regional firm] competitors. It's a big attraction to us to keep that, and it's really fuelled a lot of our growth."
9. Minden Gross LLP

Total Lawyers:
52
Office:
Toronto
Core Practice Areas:
corporate commercial; bankruptcy and insolvency; real estate and commercial leasing; litigation; tax
Key Clients:
Royal Bank of Canada, H&R REIT, Bentall Properties Ltd., Interbay Loan Servicing Corp., The Global Group, Fieldgate Developments
Notable Mandates:
represented receiver Ernst & Young Inc. in the sale of 10 Dundas St. to Entertainment Properties Trust; Mountain Cablevision Ltd. in its $300-million sale to Shaw Communications Inc.; acted on behalf of a dissident shareholder group representing a majority of interests opposed to the management group of a public company in a matter that led to the reorganization of the business; represented the developer and anchor tenant of a new Mississauga office tower seeking Leadership in Energy and Environmental Design Gold Core and Shell certifications
Star Alumni:
Teknion president and CEO David Feldberg, Lanterra Developments co-founder Mark Mandelbaum, writer and speaker Mark Weisleder, Royal Bank of Canada senior counsel Tamara Vanmeggelen, Gold Seal Management vice president Neil Sigler, Global Group senior vice president David Glass
Affiliations:
Meritas
The Firm:
Founded in 1950 by commercial real estate practitioners Arthur Minden, Edwin Pivnick, and Morris Gross. The firm grew with the addition of Jerry Grafstein and Herbert Greenstein in the 1960s and the establishment of corporate and civil litigation practices. It continued to expand in the decades ahead, particularly through the strategic recruitment of senior counsel in the areas of insolvency and tax in the 1980s and 1990s.
Partner Ken Kallish says Minden Gross has benefited greatly from its membership in the international full-service law firm alliance Meritas, which it became part of when the first round of Canadian law firm mergers took hold in the early 1990s. "We knew we needed to do something as the world became flatter," says Kallish. "That opened up the door for us. It opened up the world."
10. Siskinds LLP

Total Lawyers:
67
Lawyers by Office:
London, Ont., 63; Toronto, 3; Windsor, 1
Core Practice Areas:
class actions and product liability; business law; corporate and commercial litigation; personal injury and medical malpractice
Key Clients:
Wal-Mart Canada Corp., Goodlife Fitness Centres Inc., Pacific & Western Bank of Canada, County of Brant and Middlesex Centre, We Care Home Health Services Inc., Trojan Technologies Inc.
Notable Mandates:
Silver v. IMAX Corp.
, the first securities class action brought under Part XXII.1 of the Ontario Securities Act;
Dobbie v. Arctic Glacier Income Fund
, involving allegations of the failure to disclose information to investors; class counsel in the Yasmin/Yaz oral contraceptive litigation; class counsel in a proceeding against Great-West Lifeco Inc. and Canada Life Financial Corp. over allegations of a failure to provide information to shareholders, which led to a settlement; represented the plaintiff in a personal injury lawsuit against Canadian Pacific Railway regarding negligence on behalf of the rail company
Star Alumni:
Ontario Superior Court justices Roland Haines and Kathryn McKerlie, retired Ontario Municipal Board member Robert Beccarea, Goodlife Fitness Centres Inc. corporate counsel Stephanie Ross, Canadian Transit Co. vice president Paula Lombardi
Affiliations:
Dacheng Law Offices in China, Siskinds Desmeules in Quebec City
The Firm:
In 1959, Don Cromarty joined A.B. Siskind and quickly established a reputation for their firm as a leading destination for real estate and litigation matters. Siskind Cromarty linked up with Ivey & Dowler in 1989, adding a respected corporate commercial presence to the fold. Berg Kennedy Cleaver Broad LLP came on board in 2002, creating one of the largest business law practices in southwestern Ontario. The firm has since beefed up its presence in the areas of immigration, labour and employment, securities class actions, and commercial aviation law.
"We have a management system here where our goal is to create an infrastructure which allows a lawyer to do what a lawyer does best, which is practise law," says Jim Mays, a member of the firm's board of directors.