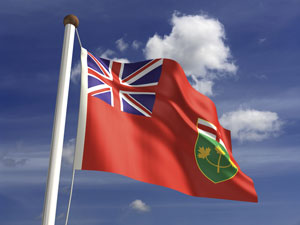 Ontario law firms see opportunities and risks in an era of consolidation and slow economic growth. Clients who are released by merged firms due to conflicts, or are unwilling to pay the fees demanded by international behemoths, may well look to smaller firms located in and around Canada's financial and administrative centres.

Managing partners around the province watched with interest as Fraser Milner Casgrain LLP merged with American and U.K. firms in the spring creating Dentons, with nearly 2,600 lawyers. But there is also the fear, as legal budgets shrink or remain static, larger firms could use their marketing might to swallow up the space occupied by regional mid-sized players.

Taking this year's No. 1 spot in Canadian Lawyer's list of the top 10 Ontario regional firms is Aird & Berlis LLP, which sees itself as well placed to capitalize on the reshaping of the legal market. "Every time there's a merger there's an opportunity for us, because every time there's an international merger there's a whole referral network that has been broken," says the firm's managing partner Eldon Bennett.

International firms may not be willing to send incoming work to organizations seen as competitors, which is where Aird & Berlis, also the biggest firm on this year's list, believes it can step in. "The number of firms that have the capacity to do that kind of work is relatively limited," says Bennett. "We're in an interesting space. I think of us as the smallest of the large."

The list only considers firms based solely within the province, though some of those in the top 10 carry out extensive national, cross-border, and international work. Since Canadian Lawyer last ranked Ontario firms in 2011, Cassells Brock & Blackwell LLP has opened a Vancouver office, making it ineligible for the regional survey.

Like Bennett, Fogler, Rubinoff LLP's managing partner Michael Appleton also sees opportunities in the predicted wave of mega mergers. "Down the road, a lot of the big firms are dressing themselves up to be part of an international firm," he says. "When the smoke clears, there's going to be lots of these big international firms with 2,000 to 3,000 lawyers, and the alternative will be mid-sized firms."

Lerners LLP's managing partner Ian Dantzer highlights the need for regional firms to stay on top of social media marketing to compete against firms based outside of the province that are reaching clients in new ways. "It has become a matter of getting SEO [search engine optimization] and Google Adwords, and competing to get on that first Google page," he says.

While the lower overheads and simpler corporate structures of mid-sized firms are attractive to clients, many of Ontario's regional firms, with their strong emphasis on business law, continue to feel the effects of the sluggish economy. This spring was "perhaps the quietest I've personally seen in 18 years . . . from a deals standpoint," says Arlene O'Neill, a partner at Gardiner Roberts LLP. Businesses are far more cautious and "we've had a lot of deals that haven't gone through." There is light on the horizon, however. "Our sense is that in the past six to 12 months, the confidence has started to build . . . the deal flow is definitely picking up," she says. She also believes smaller firms such as hers can offer a strong value proposition to clients struggling to find affordable legal services in Toronto's downtown core.

Ontario's regional firms also appear to be benefiting from the raft of ambitious Bay Street lawyers looking for roles outside of Big Law. "The whole structure of law is changing. I'd say what's happening in Toronto is we're seeing something closer to the U.K. model," says Bennett. "At the large firms, the ladders of the partnership are being pulled up. It's a buyer's market not just for clients but for law firms." Most of Fogler, Rubinoff's recent hires have come from bigger firms, says Appleton. Torkin Manes LLP's managing partner Jeffrey Cohen has also seen a steep increase in lateral movers. "We're getting a lot more calls from recruiters for people who have 25 years — a long runway — of practice and are looking for a more favourable environment," he says.

Growth among the top 10 firms listed below has been steady. Aird & Berlis took on extra office space last year and hired back six of eight articling students. It is assessing whether to open new offices outside Toronto and, Bennett says, is weighing some "quite attractive" opportunities against the need to maintain profitability.
Other firms have no such plans. Several mentioned the possibility of branching into specific, new practice areas.

What all the firms in the top 10 share is a keen ambition to continue improving services and a guarded optimism about the challenges that lie ahead.

1. Aird & Berlis LLP
airdberlis.com

Total lawyers: 144

Office: Toronto

Core practice areas: Corporate/commercial; financial services; tax; municipal and land use planning; real estate

Key clients: Enbridge Inc.; Ontario Power Authority; RBC; Allied Properties REIT; TD Bank Group; Wind Point Partners

Notable mandates: Canadian counsel to MeadWestvaco Corp. in international restructuring and spinoff of a division to another public entity, valued at around $500 million; counsel to Skyline Commercial REIT in its multi-phased acquisition of 46 commercial properties from Conundrum Capital for a purchase price of around $242 million; Canadian counsel to Ralcorp Holdings Inc. in cross-border acquisition by ConAgra Foods Inc., a transaction with a total value of more than US$9 billion; lead external legal counsel to Puerto Rico Public-Private Partnerships Authority in relation to the authority's first greenfield design-build-finance-maintain project (a juvenile detention and social treatment facility); advisor to Ghana Grid Co. Ltd. in relation to development of market rules for the Ghanaian electricity system.

Star alumni: John Aird was a senator, member of the International Joint Commission, and served as Ontario's 23rd lieutenant governor from 1980 to 1985; Gilbert S. Bennett serves and has served as chief executive officer, director, or chairman of many Canadian public and private companies, including Canadair Ltd., Canadian Tire Corp. Ltd., de Havilland Inc., AirNova Inc., Algoma Steel Inc., Eldorado Nuclear Ltd., and Enbridge Inc.; Barbara McDougall, former Canadian minister of External Affairs; David Miller, former Toronto mayor and president and chief executive officer of World Wildlife Fund Canada; Dan Caldarone, general counsel at Second Cup Ltd.; Meredith Michetti, deputy general counsel, Tim Hortons Inc.

Affiliations: Interlaw Ltd.

The firm: Aird & Berlis LLP's predecessor Zimmerman Grant Hugo Paddon Worley & Bennett opened for business in 1919. In 1974, a merger saw it become Aird Zimmerman & Berlis. The name was changed to Aird & Berlis circa 1978. The regionally based firm has a strong national and international practice; its high profile, steady growth, and diverse client list has kept it at the top of the table for the second time since the last survey in 2011.

Whether to open a second office in Ontario or beyond is very much the "question du jour," says managing partner Eldon Bennett. "In terms of offices in other places, we're constantly being approached about that. It's something we look at and evaluate on an individual basis but there has to be a very strong rationale." He thinks of his firm as "the smallest of the large," and emphasizes its roster of international clients in the U.S.A, U.K., and around the world.

2. WeirFoulds LLP
weirfoulds.com

Total lawyers: 84

Office: Toronto

Core practice areas: Litigation; corporate; property development; government law

Key clients: Confidential, but includes public and private corporations; governments and public authorities and agencies; entrepreneurs; national firms seeking regional representation; non-profit and public interest organizations and individuals

Notable mandates: Co-counsel for representative plaintiff in class proceeding against General Motors of Canada and a Toronto law firm; acted for the Province of Newfoundland and Labrador in all matters relating to AbitibiBowater Inc.'s insolvency restructuring under the CCAA; acting for Largo Resources Ltd. to bring its Maracás Vanadium Project in Brazil to production; acting for Canadian Solar Inc. in the Haldimand County solar farm, part of an Ontario project being completed with Samsung; co-counsel for Midland Resources Holding Ltd., and its principals, in a dispute relating to a US$50 million Russian oil and gas joint venture.

Star alumni: Four treasurers of the Law Society of Upper Canada; former Nova Scotia Appeal Court justice and current Supreme Court Justice Thomas Cromwell; former Ontario Chief justice George Gale; former Supreme Court of Canada justice Roy Kellock; former Ontario Court of Appeal justices James Carthy and Allan McNiece Austin; Ontario Superior Court justices Joan Lax and Paul Perell.

Affilliations: SCG Legal (formerly The State Capital Group)

The firm: Founded in 1860, WeirFoulds has acted on some of the most significant litigation and commercial matters in Canada, including the dispute between Canada, Ontario, and Quebec over the apportionment of assets of the former Province of Canada and the first international arbitration in which Canada represented itself (the Hague North Atlantic Fisheries Arbitration). "WeirFoulds has a commitment to excellence that is very rare, and difficult to find. They always go the extra mile," according to one survey respondent.

"One of our firm's signature qualities is that we know who we are," says managing partner Michael Statham. The firm is "always looking to reinforce" the strength of its core practice areas and sees its success as being down to the "drive, dedication, and talent" of its people, he adds.

3. Minden Gross LLP
mindengross.com

Total lawyers: 55

Office: Toronto

Core practice areas: Bankruptcy and insolvency; corporate commercial; litigation; real estate and commercial leasing; tax

Key clients: Bentall Properties Ltd.; Fieldgate Development Construction Ltd.; First Gulf Corp.; The Global Group; H&R REIT; Royal Bank of Canada

Notable mandates: Represented H&R REIT in the acquisition of Atrium on Bay for a total purchase price of $344.8 million; represented First Gulf Corp. on the re-development of the Toronto Sun building.

Star alumni: Global Group senior vice president David Glass; Gold Seal Management Inc. vice president Neil Sigler; Lanterra Developments co-founder Mark Mandelbaum; Primaris Management Inc. vice president of legal Mordecai Bobrowsky; Rogers Communications general counsel David Miller; Royal Bank of Canada European head of wealth management compliance Tamara Vanmeggelen; Teknion president and CEO David Feldberg; writer and speaker Mark Weisleder.

Affiliations: Meritas Law Firms Worldwide

The firm: Minden Gross was founded in 1950 by commercial real estate practitioners Arthur Minden, Edwin Pivnick, and Morris Gross. Strategic recruitment fostered the expansion of the firm's practice areas. Today, Minden Gross is a multi-service law firm serving institutional clients and entrepreneurs in various markets.

"The core of our practice is local," says managing partner Raymond Slattery. "We've grown over the last decade but not by any quantum leap." However, the firm has also "done very well" from international referrals through Meritas, he adds. Technological advances will require the firm to continue to adapt. "The business is changing," acknowledges Slattery. "We need to stay on top of market needs and make sure we're able to adapt to the changing needs of our clients."

4. Blaney McMurtry LLP
blaney.com

Total Lawyers: 127

Office: Toronto

Core practice areas: Insurance law; corporate-commercial; labour and employment; commercial real estate; commercial litigation

Key clients: RSA Canada Group; Toronto Dominion Bank; SmartCentres; First National Financial; Desjardins Asset Management; G4S Secure Solutions (Canada) Ltd.

Notable mandates: Acting for Redberry Investments Corp. in becoming the Canadian master franchisee for Burger King Corp.; acting for Dundee Kilmer Developments Ltd. in the development of the condominium components for the 2015 Pan Am Games Athlete's Village; principal negotiator and counsel to the Algonquins of Ontario in ongoing treaty negotiations in a land claim covering 36,000 square kilometres; representing insurers involved in the Elliot Lake Mall collapse; representing Financial Advisors Association of Canada (Advocis) in submissions to the Supreme Court of Canada regarding McLean v. British Columbia Securities Commission.

Star alumni: Former Ontario Chief justice R. Roy McMurtry; Ontario Superior Court Justice Janet Wilson; former Tax Court of Canada justice J.A. Brulé; Larry Grossman, former Ontario provincial government cabinet minister and Ontario Conservative Party leader.

Affiliations: TAGLaw; Ontario representative of the Risk Management Counsel of Canada

The firm: Blaney Pasternak was founded in 1954. The late Bill McMurtry joined the firm in the early 1960s, building a litigation department the firm now sees as a core strength. In 1986, Blaney McMurtry Aarons & Watson merged with Stapells & Sewell and the firm has undergone several smaller mergers and lateral hires, before becoming Blaney McMurtry LLP in 2000. One respondent valued the firm's "top quality talent with a real attention to detail, client satisfaction focus, and strong business ethics, particularly in their environmental practice."

"We've purposefully stayed away from trying to be all things to all people," says managing partner Michael Bennett. "We don't want to throw 50 people at one transaction." He attributes his firm's strength to "knowing where we're comfortable" and offering "a more hands-on approach."

5. Lerners LLP
lerners.ca

Total lawyers: 112

Lawyers by office: 69 in London, Ont.; 43 in Toronto

Core practice areas: Plaintiff personal injury; medical negligence defence; appellate advocacy; commercial litigation; business law

Key clients: CMPA; Conrad Black; Ellis Don Construction Ltd.; State Farm; Verspeeten Cartage Ltd.

Notable mandates: Honda Canada Inc. v. Keays; Walker v. Ritchie; Kerr v. Danier Leather Inc.; St. Jude Medical class action.

Star alumni: Nathalie Des Rosiers, dean of common law, University of Ottawa Faculty of Law; David Shore, television producer; Ontario Superior Court justices Ian F. Leach and Mary Anne Sanderson; former Superior Court justices Thomas Granger and John C. Kennedy; Ontario Court Justice Margaret McSorley.

Affiliations: none

The firm: Lerner & Lerner was established in 1929. Its London, Ont., office offers a full range of legal services while its Toronto office, which opened in 1986, specializes in litigation and was last year identified by Canadian Lawyer as one of the country's top 10 litigation boutiques. A respondent remarked: "This firm has a real diversity in the areas of litigation practice — defence and plaintiffs' work, insurance work, class actions, group actions, individual actions, traditional personal injury and civil sexual assault, and a commitment to advancing women litigators within its ranks."

"We're well known and established and there's a real commitment to excellence in legal services," says managing partner Ian Dantzer. The firm is considering expanding into southwestern Ontario. "We've been looking at Chatham and Windsor and other communities . . . it's a tough investment unless it's someone who's really committed to the firm structure," he says.
6. Torkin Manes LLP
torkinmanes.com

Total lawyers: 79

Office: Toronto

Core practice areas: Corporate, including tax, banking, and insolvency; IT; litigation, including construction, health, estate, and insurance defence; commercial real estate; labour relations and employment law; family law

Key clients: Apotex Inc.; Calloway REIT; Canada Goose Inc.; Imperial Coffee and Services Inc.; SmartCentres Inc.; Spin Master Ltd.

Notable mandates: Represented the owners of CRS Contractors Rental Supply in connection with a sale of an interest in the business to Clairvest; acted on several acquisitions and related financing transactions for Spin Master Ltd.; represented Bailey Metal Products Ltd. in connection with the formation of a joint venture with CertainTeed; acted on applications to the Supreme Court of Canada on behalf of representative plaintiffs in an American antitrust class action; represented a large group of physicians in negotiations with the Ontario government concerning hundreds of millions of dollars of OHIP payments.

Star alumni: David Butt, first Canadian prosecutor to specialize in Internet child abuse cases, legal director of Kinsa, and secretary of ECPAT International; Anne Giardini, president of Weyerhaeuser Canada, newspaper columnist, and novelist; Kimberley McVittie, CIBC ombudsman and chief privacy officer; Caroline Pinto, managing principal at Counsel Public Affairs Inc.; Michael Silver, mediator and arbitrator; Ian J. Tod, Deloitte Touche Tohmatsu Ltd. global managing partner for tax; Kathleen Waters, president and CEO, LawPRO; Jennifer Wood, senior legal counsel at Royal Bank of Canada; Ann Elise Alexander, senior counsel, CIBC legal department.

Affiliations: International Alliance of Law Firms

The firm: Torkin Manes was founded in 1974 by Larry Torkin and Ron Manes, who declined offers from Seven Sister firms in order to form their own partnership. The firm grew to six lawyers in 1979 and developed practices in real estate, employment, and family law. Litigation has expanded, to include insurance defence in addition to specialty areas such as health, construction, and medical malpractice. Most of the growth has been internal; more than 40 per cent of Torkin Manes' lawyers articled with the firm and partners tend to stay there. "Torkin Manes is very responsive and efficient," said one survey respondent.

Managing partner Jeffrey Cohen says: "We're an open-door, friendly environment. We'll very often sacrifice short-term profit to allow lawyers to develop a practice area. By continuing to hire people internally we allow ourselves to perpetuate the culture." Torkin Manes wants to continue to be a Toronto/Ontario-based firm "that understands the playing field and has extensive networks and relationships in the province."
7. Gardiner Roberts LLP
gardiner-roberts.com

Total lawyers: 63

Office: Toronto

Core practice areas: Corporate-commercial law; securities; commercial litigation; real estate; tax

Key clients: TD Bank; Toronto Real Estate Board; All Seniors Care, Pharmascience Inc.; Open Text Corp.; Deposit Insurance Corp. of Ontario

Notable mandates: Successfully represented Toronto mayor Rob Ford in a libel and defamation action; representing former Liberal MP Borys Wrzesnewskyj in litigation proceeding contesting election in Etobicoke Centre; acting on the establishment of a large residential real estate private equity fund; a complex reorganization of an existing real estate private equity fund into private REIT, the investors in which include several of Canada's largest pension plans and mutual funds; acted for the purchaser in excess of 230 quick service restaurants in Ontario, B.C., and Quebec; acted for management in a proxy dispute involving an interlisted TSX and ASX company, involving various interest holders in several international jurisdictions; represented Pharmascience Inc. at Federal Court of Canada; represented clients such as Apotex Inc. in trademark dispute; represented Canadian Generic Pharmaceutical Association in matters before the Trademark Opposition Board.

Star alumni: Former Metro chairman "Big Daddy" Frederick Gardiner; Superior Court justices J.J.J. Fitzpatrick and William J. Anderson; former Ontario Court of Appeal justice Lloyd Holden; Ronald J. Farano, who worked on policies preceding a significant overhaul to Canada's federal taxation system in the early 1970s.

Affiliations: MSI Global Alliance

The firm: Founded in 1920, the firm has over the years moved away from its municipal law roots to become a mid-sized business law firm with a diverse client base. Recently the firm has added specializations in health law and strengthened its intellectual property group, adding expertise in pharmaceutical. The firm's "competency and client service" was praised by one respondent.

Partner Arlene O'Neill says, while the firm's "focus is mid size," it does a lot of cross-border and international work, and pitches itself as offering value to larger clients. "That could be a large client who pays $900 an hour for certain things but for others they want to pay $500," she says.

The firm, one of the smaller ones to make the top 10, has no plans to grow significantly. "We're very focused on our articling program and don't like to over-hire," says O'Neill. "Our goal is to keep people for good and to bring back as many people as we can."
8. Pallett Valo LLP
pallettvalo.com

Total lawyers: 31

Office: Mississauga

Core practice areas: Commercial litigation; business law; insolvency and restructuring; construction law; commercial real estate

Key clients: GE Commercial Distribution Finance Canada; HOOPP Realty Inc.; Peel District School Board; Stewart Title Guaranty Co.; Parmalat Canada Inc.; Bayshore Healthcare Ltd.

Notable mandates: Counsel on Accor SA's sale of Motel 6 chain regarding Canadian assets worth about $30 million; litigation counsel to CourtCanada Ltd. in its multi-million-dollar lawsuit against the Ontario Government; acted in resolution of shareholder dispute in real estate holding companies valued at over $70 million; counsel to Harris & Partners Inc. in its capacity as CCAA monitor in restructuring of The Futura Loyalty Group Inc.; acted as vendor of assets of a Canadian company and U.S. affiliate valued at over $25 million to a U.S. private equity fund.

Star alumni: John Pallett, MP from 1954 to 1962; Sidney Valo, first CEO of the Greater Toronto Airports Authority; Thomas Santram, vice president legal, Cineplex Entertainment LP; Robert Wasserman, director of legal services for Canada and Latin America, Starbucks Coffee Co.; Suzanne Michaud, senior advisory counsel at RBC law group; Maria Tassou, vice chairwoman of Criminal Injuries Compensation Board; Liana Turrin, general counsel of Altus Group Ltd.

Affiliations: Integrated Advisory Group — International

The firm: The firm traces it roots to 1948 with the establishment of Pallett & Pallett, which merged in 1980 with Millman Valo to ultimately become Pallett Valo LLP. After 1997, Pallett Valo changed its historical focus as a real estate firm to become a business law firm with specialized practice groups. Pallett Valo feels it has benefitted from sophisticated clients seeing the value in using mid-market firms on substantial mandates. "In general most firms do not provide the corresponding value one should expect in light of the substantial costs of all legal matters," said one respondent, before praising Pallett Valo's "ability, talent, responsiveness, and reputation."

Managing partner Anne Kennedy says there are positives to not having "layers of lawyers," and senior lawyers at Pallett Valo are often more involved in files than at larger firms. Being based in the Greater Toronto Area — outside Toronto but close to plenty of corporate headquarters — is another advantage, she feels. "Most of our work comes from Ontario — we're looking to expand our ability to provide services, or a network of referrals, in other jurisdictions," she adds.
9. Fogler, Rubinoff LLP
foglers.com

Total lawyers: 110

Lawyers by office: Toronto, 107; Ottawa, 3

Core practice areas: Commercial real estate, leasing, and condominium law; corporate and securities law; financial services; litigation and administrative law; tax; wills and estates

Key clients: Canadian Solar Solutions Inc.; Computershare Trust Co.; FirstService Corp.; RioCan REIT; Suncor Energy Services Inc.; TD and other major banks

Notable mandates: Represented RioCan REIT in the $4.5-billion takeover of Primaris REIT and in its $91-million acquisition of five shopping centres in Ontario; represented Neo Materials Technologies Inc. in its $1.3-billion acquisition by Molycorp Inc.; represented Standard Life Assurance Company of Canada in the sale of the Sheppard Centre in Toronto for $218 million; represented Canadian Solar Solutions Inc. in a $185-million purchase of solar projects and creation of an international joint venture agreement with Skypower Ltd.; advised Ottawa Sports and Entertainment Group in the creation of a partnership with the City of Ottawa to redevelop Lansdowne Park.

Star alumni: Ed Sonshine, founder and CEO of RioCan REIT; Jay Hennick, founder and CEO of FirstService Corp.; Michael Kline, senior vice president of legal and business affairs, Loyalty One Inc.

Affiliations: International Lawyers Network

The firm: The firm of Fogler, Rubinoff, with 25 lawyers, was created in 1982 through a merger of the firms of Siegal Fogler and Rubinoff and Rubinoff. During the following 30 years, the firm has more than quadrupled in size and has diversified its areas of practice, creating a full-service business law firm. It has recently added federal labour expertise to its smaller Ottawa practice and, says managing partner Michael Appleton, would like to grow its second office. "We have clients who are active there," he explains, adding, "I like Ottawa. It's small and it's growing."

He says these days the firm tries to cover as many bases as possible. "One of the strengths we have is we're very diverse. Lately we've added a few more [specialties] like immigration. We find that if something's slow, something else isn't." Fogler, Rubinoff is also interested in making more of an inroad into entertainment law, he says.
10. McKenzie Lake Lawyers LLP
mckenzielake.com

Total lawyers: 43

Office: London, Ont.

Core practice areas: Commercial and personal injury litigation; family law; corporate-commercial, including land development, taxation, and franchising; aboriginal law; health care law

Key clients: Joseph's Healthcare London; Intact Insurance Co.; Booster Juice; Caldwell and Scugog First Nations; Boardwalk REIT, and major regional land developers

Notable mandates: Caldwell First Nations Settlement; Alberta Flood class action; Infrastructure Ontario financings in excess of $1 billion; Ashley Smith inquest; representing municipal corporations; advising provincial attorney general on family law reform.

Star alumni: Angus L. McKenzie; William Jenkins; John McGarry; Deborah Livingston; Roland Haines; Victor Mitrow; Marlene McGrath, senior vice president of human resources at 3M; W. Kirk James, chief operations officer of Hub International Ltd. (Chicago).

Affiliations: Court of Arbitration for Sports; Beijing Arbitration Commission; the London Court of International Arbitration; the Dubai International Arbitration Centre through the firm's counsel, Richard H. McLaren.

The firm: McKenzie Lake is the product of the merger of McKenzie Nash Bryant and Ross Bennett and Lake in 1998. Those firms had roots in the London community extending back to the 1930s, through C.J.F. Ross, and to the early 1950s, through A.E. Shepherd and Angus L. McKenzie. Its core practice is land development but it has also branched into specialist areas such as health law and aboriginal law. The firm also has a focus on alternative dispute resolution. "Professional, excellent client service, knowledgeable," is how one respondent described the firm. Another said: "Their lawyers are also available for immediate consultation during off-hours and our company finds them very accessible."

Managing partner Michael Lake says: "We have national clients and around the province. A few are in Toronto." Regarding the firm's focus on alternative dispute resolution, he says, "We're looking all the time for affordable reasonable alternatives." He adds, while the firm does not want to cover all practice areas, it recognizes it has "holes to fill"; environmental law is an area of interest at present.