Fushman focuses on critical issues to drive business and strengthen culture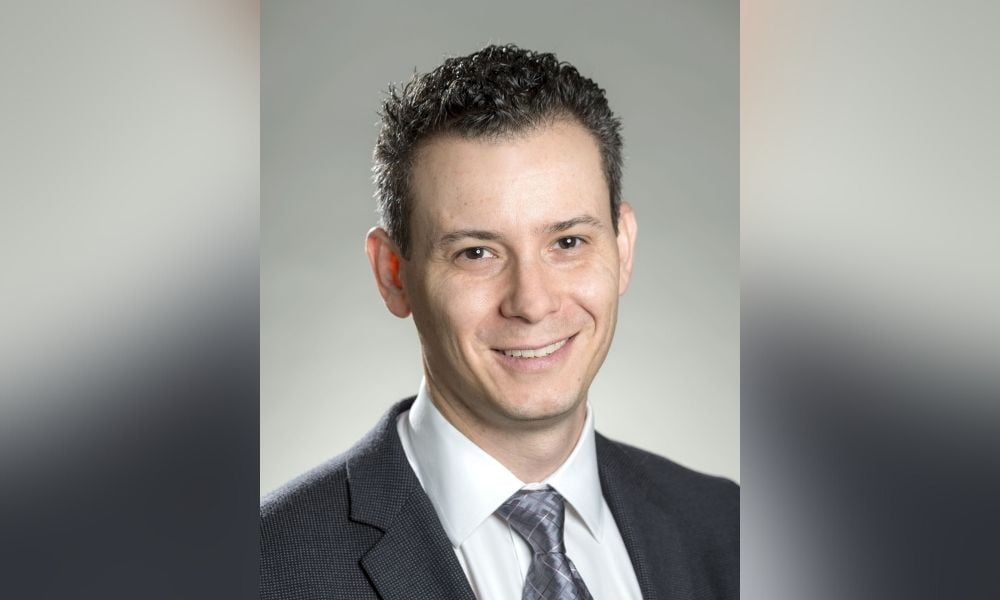 Despite starting his legal career the day before 9/11 at a firm with many technology clients amid the dot-com implosion, Yonni Fushman was not deterred. He left the Boston-based corporate firm to work at a litigation boutique in his home city of San Diego, where he honed his advocacy skills before moving to Toronto in 2005 to join the legal team at Aecon Group Inc.
Fushman steadily climbed the ranks within the legal division of the Canadian infrastructure development and construction company, earning the title of chief legal officer in 2017. He now wears multiple hats — most recently taking on the addition role of chief sustainability officer in August 2020. In this role, he collaborates with many different departments.
"I would say sustainability is probably the most interesting and exciting area for me. It is partly a legal issue in terms of governance, reporting and disclosure, partly business strategy, and partly financial," says Fushman. He also links the issue of sustainability to investor relations, communications and operations.
Since taking on his new role, Fushman has spearheaded two sustainability reports, reporting against two frameworks: the "Sustainability Accounting Standards Board" and the "Taskforce on Climate-related Financial Disclosures."
"We are now the only construction company in Canada to not only report on our greenhouse gas emissions, but to have set emissions targets for 2030 and 2050," says Fushman. Aecon aims to achieve a 30 per cent reduction of CO2 emission by 2030 and net-zero by 2050. The focus is now on operationalizing sustainability by changing methods, materials and equipment to produce less carbon. In Fushman's view, this approach gives Aecon a competitive advantage and distinguishes the organization with clients by focusing on an important emerging issue.
"It's also kind of a rallying cry for our employees who are increasingly interested in seeing their employer live their values," he says. The second sustainability report, released in 2021, revealed that Aecon completed its first diversity and inclusion census, which will help benchmark ongoing progress in dismantling barriers between talented people of all backgrounds and opportunities, enterprise-wide.
Fushman says Aecon has always had a robust ethical culture. The legal team developed a rigorous ethics program to strengthen this culture further, initiated by associate general counsel Martina Doyle.
"The program gives us the confidence that we have the right training and controls in place without being overly burdensome," says Fushman.
Among its new strategies this year, Aecon expanded its anti-bribery and anti-corruption training and certification programs, introduced new tools for anonymous reporting of ethics concerns, and fortified its sustainability leadership team. The organization also expanded its anti-bribery and anti-corruption training and certification programs, and introduced new tools for anonymous reporting of ethics concerns.
As chief legal officer, Fushman leads a team of 14 legal professionals who are loosely organized into public company, operations, seconded project lawyers and disputes. He provides strategic advice on any issue that arises, including M&A, litigation, labour and employment, contract negotiations, vaccination policies and many others. Fushman's team negotiates agreements for the construction contractor and provides strategic guidance when friction arises.
Having worked almost entirely remotely during the pandemic crisis, Fushman's team found that in some cases it meant that communication actually increased.
"The person you're looking for is just one click away, rather than having to walk around the office asking if anyone has seen them," says Fushman. "But that also means everything has become more transactional because you're mostly just talking to the people you need to talk to about some specific task." To stay connected outside of work, the team participates in events such as go-carting and reaches out to chat without any specific agenda.
Ironically, Fushman found the early stages of the pandemic to be particularly rewarding, despite the stress.
"All of us were in the storm together, working harder than we ever had, but really rowing together in perfect sync — everyone communicating well, totally aligned to the goal of supporting our front-line construction workers, keeping our projects going and making sure we were maximizing our recoveries," he says.
Fushman and his team recently developed a proprietary algorithm to assess risk in turnkey engineering, procurement and construction contracts — through which the company hires the contractor to deliver a system such that you simply "turn the key," and it works.
"The challenge is that not all EPC or turnkey projects have the same risk profile — and you can miss good opportunities if you just say the risk of turnkey projects is too great," says Fushman. Together with associate general counsel Ernie Chan, Fushman developed a checklist of questions that generate a green, yellow or red response to provide a frame of reference, from a risk management perspective, about which jobs to pursue and how to price them.
Fushman's team is also working hard to strengthen cybersecurity to mitigate the risk of attacks. They recently ran a tabletop simulation which Fushman recommends as a best practice.
Fushman plans to focus on staying ahead of the rapidly evolving sustainability space to ensure Aecon stays at the front of the pack in the year ahead. He also wants to guide his team members as they continue to be strategic advisors and refine their ability to hone in on critical issues that will be business drivers for Aecon.
Fushman says: "We have to constantly come up for air and ask ourselves: 'Am I doing the most important thing for the company I can right now? Am I adding value?' You provide the best value for your client when you block out the noise and just focus on the few issues that really matter — which very often are the issues nobody is talking about."
"All of us were in the storm together, working harder than we ever had, but really rowing together in perfect sync — everyone communicating well, totally aligned to the goal of supporting our front-line construction workers."
FACT FILE
Name: Yonni Fushman
Company: Aecon Group Inc.
Title: Executive vice president, chief legal officer, chief sustainability officer and corporate secretary
Years in the industry: 20
Portfolio: Legal, sustainability, ethics & compliance, insurance & bonding, procurement and office services
Attended Boston University School of Law
Member of the legal committee at Transparency International Canada
Member of the board of directors
at North York Arts
Co-director of construction
law program at Osgoode Law
Earned a Bachelor of Arts degree, magna cum laude, in Economics from the University of Southern California in 1997
Sustainability Accounting Standards Board FSA credential-holder
Called to the bar in Ontario, California
and Massachusetts
Past Chair of the Ontario Bar Association's Construction & Infrastructure Law section