Continuing to mentor young, racialized lawyers is a priority in times of uncertainty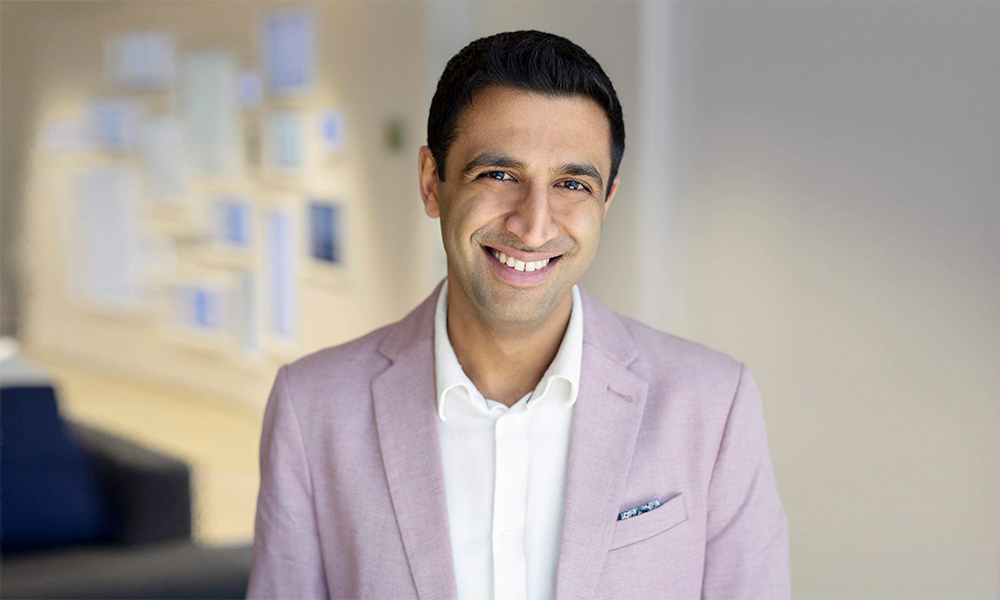 Named among Lexpert's Rising Stars winners in 2020, Arun Krishnamurti has made his mark in the in-house legal world as a dedicated mentor. In addition to his active role as counsel at Google, Krishnamurti focuses on offering formal and informal mentorship – particularly to young, racialized lawyers.
"I have experience of working in private practice and in-house so I can offer a perspective on what that change has been like, so I really think I can help contribute to that conversation," says Krishnamurti, who spent six years at Fasken before joining Google's Toronto office in 2017. He regularly meets with young lawyers from varying backgrounds to discuss career trajectory, and he participates in mentorship programs with law students who are interested in a career in technology law. He also takes responsibility for training new members of the legal team.
"I want to contribute my work as a mentor because this is a year of uncertainty for a lot of people – especially young lawyers coming into the profession," says Krishnamurti.
During his time in the technology group at Fasken, Krishnamurti developed a passion for technology law, which led to his role at Google where he is the primary lawyer for YouTube and Play lines of business in Canada, dealing with everything from media and copyright issues to consumer protection and regulatory matters. He also supports negotiations with the Google Cloud business.
The pandemic crisis has shifted the focus of the five-person legal team to support new business initiatives and to help companies shift to an increasingly virtual world, while closely monitoring the changing regulatory landscape.
"We've seen a huge rise in e-commerce and so there's been a lot of work supporting initiatives that the company has put forward to help support business growth," says Krishnamurti. He provides legal support to the company in its initiatives to help small businesses get online and then to drive their programs nationally.
"Advertising has become even more important for a lot of these companies as they get online so we have launched products to support smaller companies," he says.
Krishnamurti was also involved in supporting the launch of YouTube's National Canadian Film Day in partnership with Reel Canada. The seventh annual event – which is usually held live – pivoted to an online version for the first time in 2020 with the live streaming of Canadian movies.
Remaining accessible to provide support during the pandemic crisis has been a key priority for the legal department at Google as employees adapted to remote work. Krishnamurti regularly connects with Google's legal teams in other regions via videoconferencing.
"Like everyone else, we've had to learn to be flexible with our time and the time of our partners because everyone's dealing with different things family-wise or work-wise. We try to find ways to allow for connections that aren't necessarily tied to timelines, and to offer flexibility with scheduling," says Krishnamurti. "We're lucky to have a company invested in trying to help our employees and enable them to be more productive."
Taking on more leadership opportunities is a goal for Krishnamurti in 2021.
"I'm excited about the idea of working on something new," he says. "There's no shortage of new ideas and new products so being able to work on new products with entrepreneurs in Canada would be incredible."