Barker spearheads diversity and inclusion initiatives for the company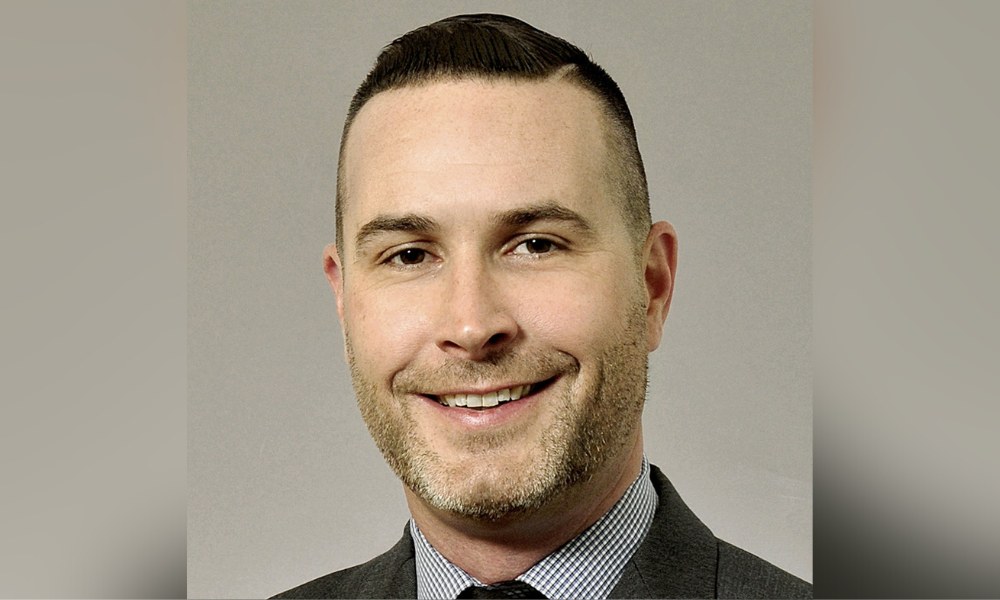 In the 10 years since he joined Canada Lands Company, Greg Barker has seen the legal department evolve and develop to have a deeper involvement in the business and in committees and initiatives outside of legal.
"Ten years ago we were sent an agreement when it was pretty much in its final stage, and we would just say 'yes' or 'no', or identify issues that we could see at that point, but now we try to get involved early on in the file and be proactive and provide advice and identify issues early on," says Barker, the company's chief legal officer and corporate secretary. The seven-person legal team has greater involvement in procurement within the company than they did 10 years ago, Barker notes. The team also proactively tries to provide solutions to help the business avoid issues as projects progress.
Barker joined Canada Lands Company 10 years ago as legal counsel and assistant corporate secretary, and quickly rose to the challenge of leading the team when his boss left the company three months later.
In his role as chief legal officer at the Toronto-based federal Crown corporation – a specialist in real estate and development – Barker provides legal advice to employees, management and the board. The company is the steward of some of the country's most iconic attractions including the CN Tower and Downsview Park in Toronto, and the Montréal Science and the Old Port of Montréal.
As well as managing the legal team and its budget, Barker also manages relationships with external counsel, he drafts negotiating agreements, and takes responsibility for the company's Access to Information Act and Privacy Act compliance. Barker also takes responsibility for thecompany's crisis management plan.
The legal team provides more training to employees now than in the past, to ensure that everyone is aware of their legal obligations, and they also organize lunch-and-learn sessions with the various departments to understand their needs and priorities so that they can provide tailored advice.
"Getting to know our business partners on a personal level enables us to make sure we can deliver top messages," says Barker. "We try to make sure we are identifying issues and identifying potential solutions to make their lives easier." With this goal in mind, Barker fully supports and encourages his team to get involved in company committees and initiatives outside of the legal space.
As an active member of Canada Lands Company's diversity and inclusion committee, Barker established the company's Rainbow Connection – a resource group for employees who are members of the LGBTQ2+ community and their allies. This year the committee held Pride celebrations for employees at Canada Lands' various attractions and offices across the country. They also developed a handbook for employees and their family members who are looking to transition. The committee also conducted a review of the employee benefits plan to make sure they are as inclusive as possible.
"This year we are working on improving our customer service guidelines, and we've conducted a review of corporate policies to make sure the language being used in inclusive, so I'm particularly proud of that," says Barker. He is also leading the development of the company's ESG strategy and framework, together with a consultant and the executive team.
Top of mind for Barker this year is monitoring changes in legislation across the country and making appropriate amendments.
"Whether that's any amendments coming to construction legislation in various provinces or addressing the new language legislation in Quebec, and making sure we're in compliance with health and safety legislations across the company, those kind of things are always top of mind for us," says Barker.
Looking ahead, Barker's goal is to fully reconnect his team with business units and colleagues across the country, now that in-person meetings and travel have resumed following pandemic lockdowns. Last year, Barker conducted a realignment of responsibilities to provide a point-person for each business unit, so he also intends to continue mentoring the team to work through that realignment so that they can continue delivering service to the business units while protecting the interests of the company.