Creating connections between different areas of expertise allows the team to offer a one-stop shop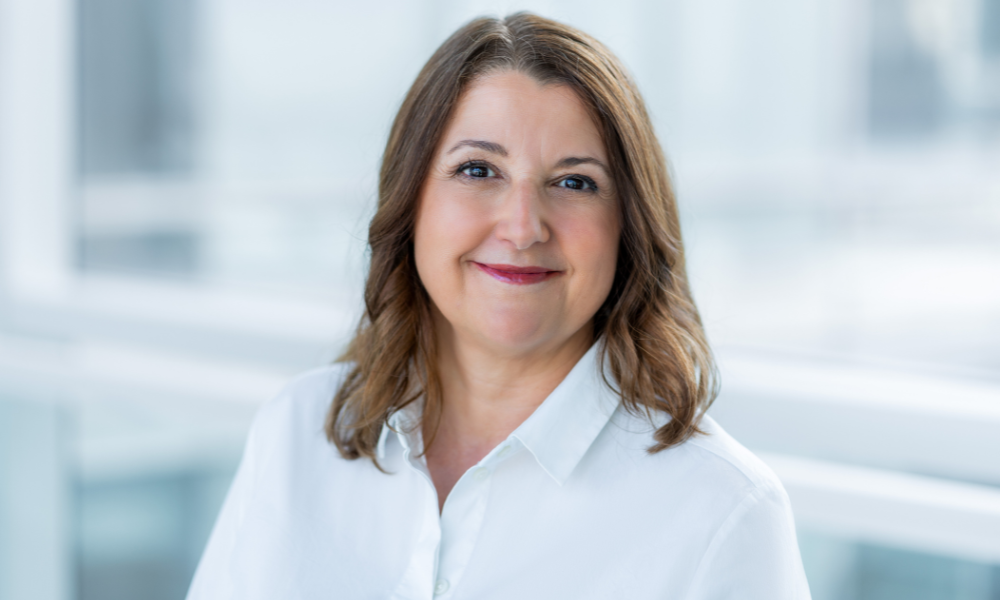 Guenhaëlle Surpas-Lemonnier prides herself on building bridges – both within the organization, and with external partners, and in terms of culture and geography – to break down barriers and create a healthier and more efficient work environment for others around her.
Originally from France, Surpas-Lemonnier practiced law with international firm Gide in Paris where she developed an expertise in project finance and real estate finance before making the decision to move to Canada in 2008. She joined Ivanhoé Cambridge, initially as legal counsel, later climbing the ranks to her current position of vice president of legal affairs in 2018.
Based in the Montreal office of the global real estate giant, Surpas-Lemonnier manages the legal team in charge of corporate services and capital markets – one of five teams that make up the 45-person legal affairs group at Ivanhoé Cambridge. Her team oversees all aspects of corporate transactions, as well as transactions involving capital markets, investment funds and structured finance.
"The various roles of my team shows how much I enjoy creating connections between different areas of expertise, with the view to developing a one-stop shop for all questions relating to the companies within our group, whether they are private or public or regulated," says Surpas-Lemonnier.
The corporate services and capital markets legal team consists of 11 people, including two lawyers, seven paralegals, one technician and one administrative assistant. Surpas-Lemonnier's objective is to build a bridge between the lawyers and non-lawyers within the group to give each member an opportunity to excel.
"We have a lot of different titles and different functions," says Surpas-Lemonnier. "I think that paralegals are often the gem of the legal group but they are under-estimated so I like to create for them an environment where they can shine." For example, the team prepared a presentation to describe all of their different roles and responsibilities to the entire legal affairs group.
This year, Surpas-Lemonnier has been focused on good governance and disciplined execution in a volatile market. She encourages her team to think about how they can improve efficiency in all areas, including on projects and workflows. As part of this goal, the team initiated a training program for employees who are representing the company on various boards and committees to better equip them to carry out their governance duties in a volatile market. More than 50 people from around the world attended the training session in October that educated them about their governance duties.
"It was another great opportunity to promote my team and show how we can be useful to the people working with us," says Surpas-Lemonnier. "We showed what we can bring to the company, so I was particularly proud of that." Other teams from the legal affairs group including compliance and corporate secretarial also participated in the program.
Also top of mind for Surpas-Lemonnier is sustainability. As a big believer in sustainable finance, she contributed to deploying close to $14 billion in sustainable financing through a wide range of instruments, including green bonds and loans. She continues to work with business partners and financial institutions, looking to create ESG incentives for other stakeholders in the value chain.
"I believe the finance sector has a key role to play as we face climate change and other ESG challenges," says Surpas-Lemonnier.
Also keen to build bridges between in-house counsel and external counsel partners, Surpas-Lemonnier actively participated in organizing a forum to strengthen relationships and generate a discussion with law firm partners on current topics in legal team management such an innovation, optimization and ESG.
Looking ahead to 2023, Surpas-Lemonnier strives to ensure her team is working in alignment with the strategic plan of the business, while making greater use of technology and innovation, and continuing to create connections with all stakeholders within the organization.
"I would like to take more time to share my passion, my vision, and reflect on how I can help people around me, in my team, in my unit, and beyond, to grow, make a difference and help others make a difference," she says.