Integrity and humility are key, says McLean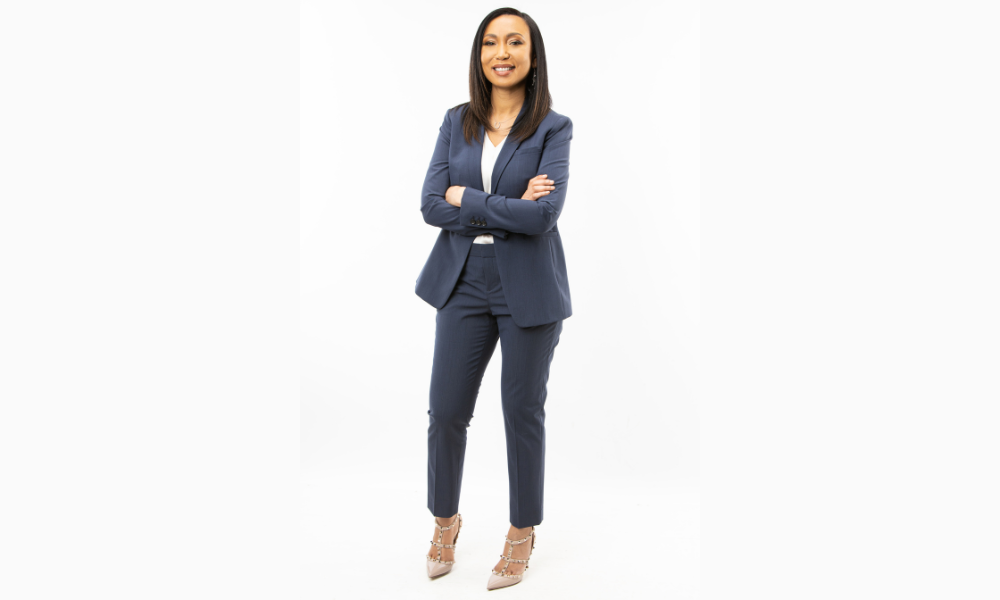 A successful career in law is all about integrity and managing relationships, according to Kamika McLean, general counsel and corporate secretary at WeShall Investments Inc.
"I think it's important to be somebody that people want to work with," she says. "It's not about getting it right all the time. It's about having a level of humility and accountability for yourself. People want to work with good people. They don't just want to work with a good lawyer. They want to work with a lawyer they feel has integrity and that they can trust."
McLean took a circuitous path to the law, starting by following her passion for public health, during which she earned an award for her master's dissertation on the sexual health of Caribbean men in South-East London and published research papers in the area of stigma and HIV/AIDS in the Black Caribbean community. This spiraled into an eight-year career in public health before she decided to change direction and apply to law school.
After articling in Toronto, McLean worked in real estate law before joining a small firm with a very wide practice, covering everything from corporate law and family law to wealth and estate law, litigation, personal injury and trademark law.
"I took the job largely because I felt like I was going to be able to get experience in multiple areas of law and, once I had that, nobody can take it away from me," says McLean. This broad foundation led to the opportunity three years ago to join WeShall Investments – a private equity company with ownership of investments in firms located in Canada, the US and the Caribbean in a wide range of industries.
Joining as the company's first in-house lawyer, McLean built a legal department from the ground up, creating a repository for documents, and building processes for approvals and for litigation matters.
As general counsel, McLean leads a three-person legal team, managing the entire legal function for WeShall and its subsidiary companies, which includes litigation matters, M&A and employment disputes. She is also involved on the business and operational side by helping the companies with their strategic planning and budgeting.
McLean always keeps a close eye on banking and financing laws as well as laws regarding mergers and acquisitions. She also carefully monitors ever-evolving employment laws.
As a shareholder advisory company, WeShall invests in many different kinds of businesses, so over the past year, McLean has supported the company as it invested in a number of businesses with BIPOC owners.
"A lot of these entrepreneurs aren't able to secure funding the traditional way, through lenders, so it has been very exciting to watch the presentations of their vision and then guide them in bringing it to fruition to get it off the ground," she says.
Supporting diversity in the legal profession is a top priority for McLean so she makes a point of working with firms that have representation of women and BIPOC lawyers.
Looking to 2023, McLean is focused on empowering the two junior lawyers on her team by encouraging them to take on more responsibility and increase their independence. She also plans to continue building out a comprehensive legal database for the company.