Building a strong leadership pipeline is critical, says Duke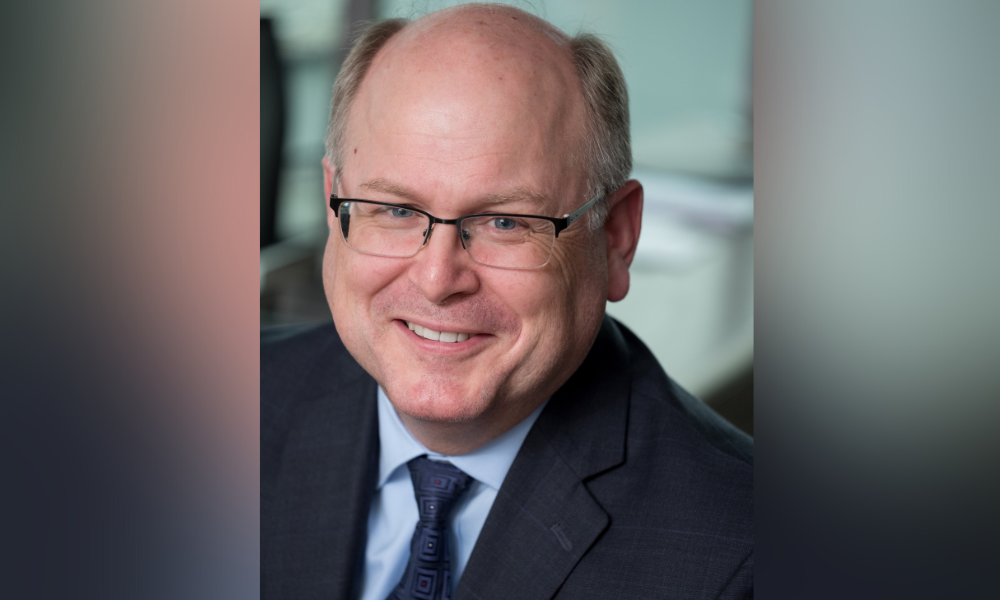 As general counsel at BC Hydro, Ken Duke leads the 44-person legal department in delivering legal services to the business and ensuring that the company is complying with access to information and privacy obligations. Building a maintaining a strong department has always been a priority for Duke, who joined the legal department in 2008 and was appointed general counsel in 2017.
"I think it's important that we have a department that is performing well and one that retains talent and attracts talent, so we spend a lot of time thinking about that." says Duke. "It's a tough labour market so we need to ensure that when we find good people, we keep them." Crown corporations like BC Hydro typically offer lower salaries than private sector companies, which does make it challenging to retain talent, Duke says, so it is important to create the right conditions to appeal to employees and encourage them to stay.
In the post-pandemic phase, Duke's team saw five retirements, but they were able to transition quickly and hire new talent to keep the department running smoothly.
"When we asked people during interviews about why they were interested in joining BC Hydro they were telling us that we had quite a good reputation as a department, which was really great to hear," says Duke.
Duke makes a point of setting expectations for his team members and letting them know that it is okay to make mistakes. Good judgement and good risk abilities are more important than perfection, Duke says. He also expects his team to take care of themselves and their mental health which means taking vacation time, and not working weekends.
Duke tries to empower his team by making sure each member is included and has an opportunity to contribute.
"I think there's a tendency sometimes to go to the same people over and over again, so I set up practice groups and we have knowledge management committees and social committees, and I mix people up in these groups and ask different people to lead them," he says. He ensures that junior lawyers are included as well as administrative staff.
Providing feedback and acknowledging successes is also key to empowering the team, Duke adds. He also encourages his team to set goals and to have a personal development plan.
Ensuring leadership successorship is in place is another critical element of a successful legal department.
"An important part of what executives do is making sure the leadership pipeline talent is strong and robust so that if somebody retires or leaves, there are talented people ready to replace them," says Duke.
In the year ahead, Duke aims to encourage his team to look forward and prepare for things to come instead of simply fighting fires. Prioritizing climate action and electrification is top of mind for Duke as he and the team ensure that their regulatory and legal frame align with sustainability goals. They are also focused on compliance and reconciliation.
"In British Columbia we adopted the UN Declaration on the Rights of Indigenous Peoples, and as a result of that there's more and more focus on doing things beyond just meeting legal obligations," says Duke. "I think the legal talent we're going to need to deal with Indigenous issues is going to move from this duty-to-consult world to doing business transactions with First Nations, and that requires a different skillset than the one we have used historically."