Ladha is one of the youngest members of the executive line-up in the corporation's history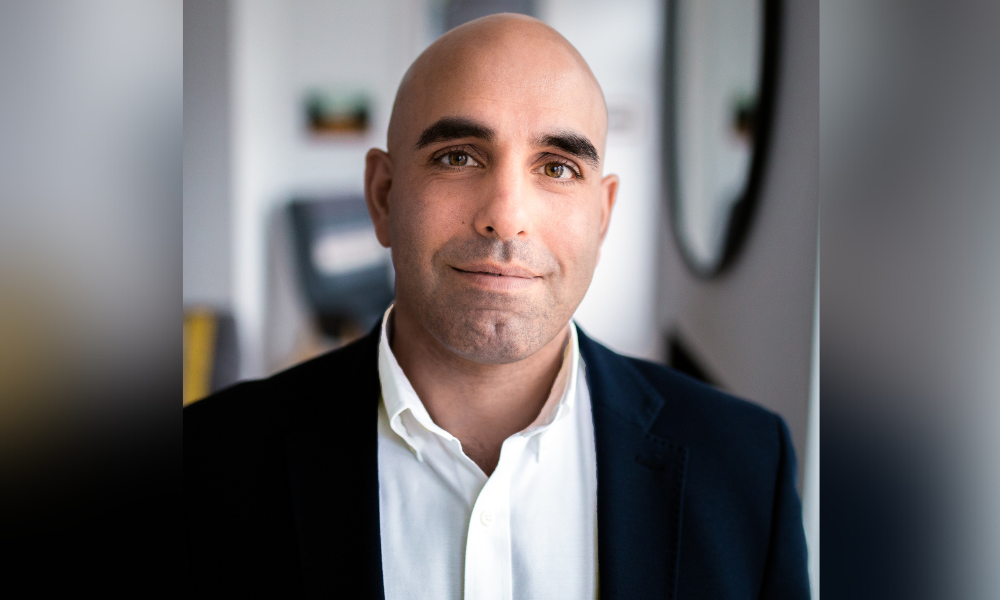 After starting his career in private practice in St John's, Michael Ladha made the move in-house in 2015, initially at Nalcor Energy, before transferring to Newfoundland & Labrador Hydro in 2016. He rapidly climbed the ranks, earning the title of chief legal officer and corporate secretary in 2021.
Joining the executive team at the age of 39 made Ladha one of the youngest members of the executive team in the corporation's history. As such, he maintains an informal approach to leadership.
"Several of my team members and lawyers are actually more experienced than I am so I don't want them to think that I am the expert in all areas of the law," says Ladha. "I'm here to set the strategy and direction and make sure we adhere to the corporate vision. They are experts in different areas of the law, so I need to empower them to be experts in those specific areas and be integrated into the business and make decisions without having to funnel everything back through me."
Ladha has oversight of all legal matters for the Crown corporation including managing relationships with external counsel partners in St John's and across the country. He also maintains oversight of corporate governance matters as well as access to information and privacy, and he manages the supply chain and procurement department.
This year, Ladha is focused on compliance and the way it is reported, as well as privacy and employment and labour relations law.
"Attraction and retention of talent continues to be a top risk for us as it is for a lot of organizations, with the labour shortages and quiet quitting and the Great Resignation and all those things that are happening," says Ladha, who is a judge at the upcoming 2023 Canadian Law Awards.
Environmental, social and governance matters are also top of mind for Ladha and his team, together with Indigenous law which is critical to the company's operations.
Since 2021, Newfoundland & Labrador Hydro has been in the process of merging with parent company Nalcor Energy, so Ladha and the team have also been focused on supporting that merger and the resulting reorganization.
"There's been a lot of efficiencies gained and cost saving initiatives which are important to our customers and to the province," says Ladha. "I'm quite proud of the relationship we continue to have with some of the Indigenous governments and groups that we work with, and in particular, advancing renewable projects that are owned by those Indigenous governments and groups in isolated communities to transition from fossil fuel-burning sources of electricity."
Ladha is also supporting Newfoundland & Labrador Hydro in its efforts, alongside the provincial government, to keep rates affordable for citizens of the province, and he supported the company in its recent release of a three-year strategic plan.
One of Ladha's key goals for this year is to continue integrating his legal department – consisting of seven lawyers, two support staff and one access to information privacy co-ordinator – into the business as a strategic partner.
"I think that we should be seen as a strategic partner in helping the corporation achieve its mandate and its vision and its goals, and also be seen as providing strategic – not just legal – advice," says Ladha.
He is also focused on assisting the corporation in its transition to a green economy and the push towards Net Zero.
"Those are key goals for the company and the team, so we will always take pride in being able to advance those and contribute to those initiatives for the company and the province," says Ladha.
Ladha is an elected bencher of the Law Society of Newfoundland and Labrador and a member of the executive of the Newfoundland and Labrador chapter of the Institute of Corporate Directors. He was appointed King's Counsel in 2022.