Labour relations and employee wellness are top of mind in the post-pandemic world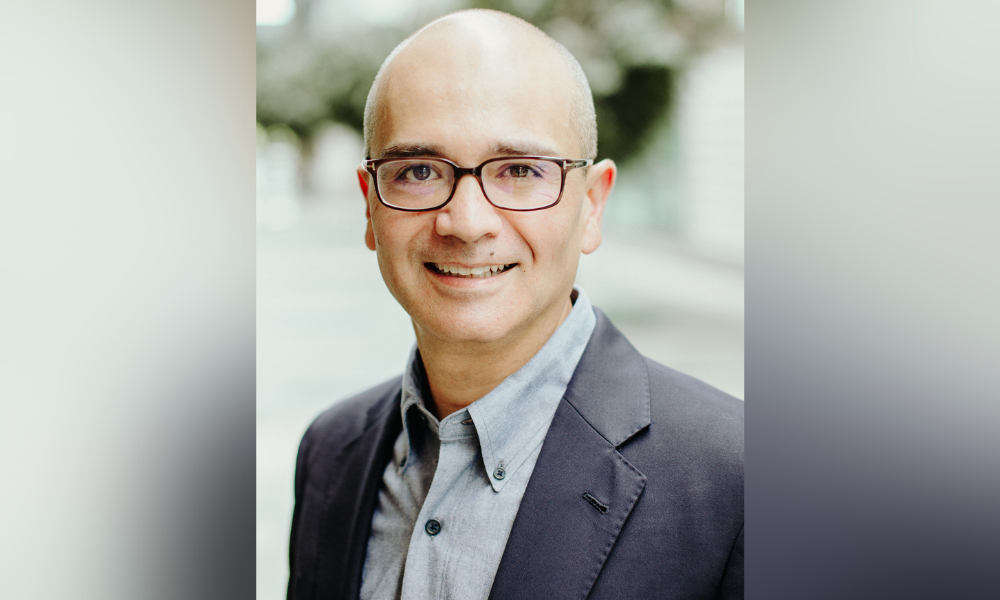 Construction giant EllisDon structures its 20-person legal department with the business in mind. The team consists of a full-service legal group that supports the lines of business and handles contract work and tendering, as well as subcomponents for labour relations, insurance claims, and contract managers.
Labour relations is top of mind for the team this year, as there has been an unprecedentedly high number of strikes in the industry.
"As we're moving into a post-COVID world, I think the landscape is changing a little bit in our industry, and labour relations is such a critical piece of that," says Andres Duran, senior vice-president, legal services at EllisDon. As governments look to change the P3 model that has dominated public infrastructure markets, the legal department closely monitors changes and participates in procurements that follow the new contract models.
Duran and his team also focus on the challenge of developing the ideal hybrid working structure for employees to prevent burnout. Duran's top priority this year is taking care of the people on his team in the post-COVID era. He aims to ensure everyone is comfortable and getting the support they need if they have re-evaluated their life goals.
The legal team favours a collaborative approach to ensure they are working closely with other service functions. That includes finance, the different lines of business, construction, and management teams. Although many interactions have been virtual during the pandemic, in-person meetings are starting to resume.
"We're making sure we're getting out there, and we're not just doing a document or file but participating with the project team as one of the team members," says Duran. "That has always been and remains our approach."
Initially operating only in Ontario, the team is expanding across Canada to support operations in other provinces. In-house lawyers are now located in Vancouver and Calgary to support the western Canadian business.
Together with EllisDon's construction group, the legal department recently spearheaded the creation of a complex claims group – a cross-functional group led by a legal team member.
"One of the prime directives of the group is to help us get through current complicated litigation or claims and to take all the lessons learnt to help the business get better at dealing with issues on these complicated large projects," says Duran.
Negotiating claims on a large project can be a complicated, multi-step long-term project. So, the cross-functional group – consisting of engineers, people with claims management expertise, and lawyers – must be well equipped to handle such complex claims while avoiding disputes.
"It's a smoother and ideally quicker process that doesn't become litigious or affect relationships," says Duran.
Legal operations are a key priority, so the team is always looking for ways to improve efficiencies by integrating new technology. They recently introduced an e-billing software solution that manages bills and provides valuable analytics. They are also introducing sophisticated claims management software that will integrate with the e-billing software to support insurance claims and litigation.
"There are so many new tools on the market, so we want to make sure we are evaluating and assessing the right technology and starting to use it to help us become more efficient and serve the business better, and really focus on using technology to make our knowledge management and our delivery of services better," says Duran.
The team is currently mapping out a comprehensive audit of the external counsel they work with based on cost, performance, diversity, and inclusion. When it launches in the fall, the audit will thoroughly assess the use of external counsel and their competencies and understanding of the business.
"Infrastructure construction is really a relationship-based business, and it's complicated, and it's busy, so if people don't care about what we do, then we're never going to get the right service," says Duran.
FAST FACTS: EllisDon
1951: Established in London, Ontario
1956: First contractor in Canada to purchase and operate its own tower crane
1968: First construction company in Canada to computerize its accounting and cost-controls systems
1971: One of the first construction companies to launch a corporate safety strategy to improve safety on all job sites
1986: Awarded the design-and-build contract for Toronto's SkyDome
1989: Entered the American market
2000: Implemented a Client First Program to understand and prioritize client needs
2011: Ranked as one of Canada's greenest companies for the second year in a row, as part of Aon Hewitt's Green Index
2015: Awarded the biggest construction contract in Canadian history ($5.3bn) as part of a P3 Eglinton LRT consortium