Legal leaders navigate a complex regulatory framework as they boost ESG efforts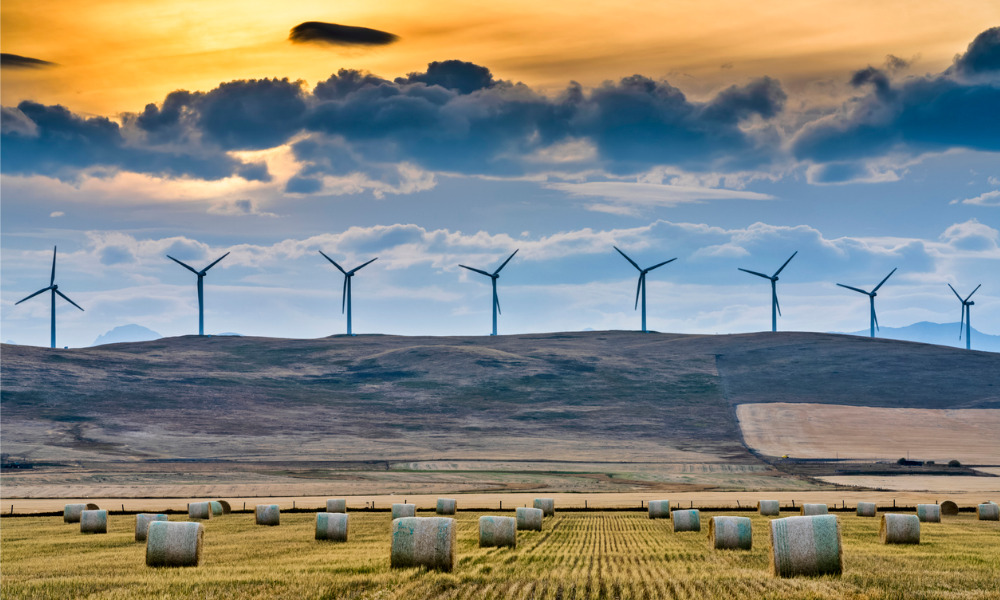 As oil and gas companies in Canada face growing pressure from shareholders and other stakeholders to focus on sustainability and renewable energy initiatives, legal departments are leading the way in navigating the evolving regulatory framework and helping their organizations achieve targets.
"ESG is very much becoming table stakes for participation in the economy right now, and to the extent that you're not taking that seriously, your competitors will be, and you'll be left behind," says Thomas McInerney, a partner in the Calgary office of Bennett Jones LLP.
"Oil and gas companies might be responding to demand for sustainability and ESG initiatives from stakeholders and investors," says Nicole Bakker, a lawyer at the Calgary office of Blake, Cassels & Graydon LLP. "We are also seeing responses to government policy and legislation that is increasingly focused on emission reduction."
In-house legal departments must identify the risk management framework associated with each new project and the applicable legislation. They have the crucial role of reviewing new legislation and government initiatives as they are released and assessing the impacts and the opportunities those policies and government initiatives may bring for their organizations, Bakker says.
Legal departments also support corporate initiatives, helping their organizations with technology agreements and the buying and selling of assets.
"Even if you don't have immediate emission reduction requirements, you are being asked by shareholders and other stakeholders to demonstrate how your company is changing and really open to the broader context of ESG," says McInerney.
One potential challenge energy companies must consider is the availability of emission offset credits required to achieve targets as demand for these credits continues to rise. Demand may outpace supply in the coming years, Bakker warns, so organizations must think about how they can achieve voluntary emissions reduction targets.
According to Alan Harvie, a partner in the Calgary office of Norton Rose Fulbright LLP, energy companies must also be wary of "greenwashing," which can damage their credibility.
"You hear companies saying they are going to be 'net zero,' but they don't actually say what they mean by 'net zero,' " says Harvie. "Are they making legally binding promises in their sustainability reports that really should be regulated by securities laws? There is a lot that has to be considered."
He adds that clarifying which sustainability standards the company is measuring itself against is essential, while public companies must also be careful to comply with disclosure obligations in securities filings.
Calgary-based energy giant Enbridge Gas is one of Canada's most prominent players in the renewable energy sector, with a diverse portfolio including wind projects in North America and Europe and renewable natural gas projects in the U.S. Since the company's initial investment in a wind farm in 2002, Enbridge has committed more than C$8 billion to renewable energy and power transmission projects currently in operation or under construction. Among its goals, Enbridge strives to reduce the intensity of its greenhouse gas emissions by 35 per cent by 2030.
Together with project partner Cummins, Enbridge recently launched North America's first hydrogen-blending initiative in Ontario. It allows the delivery of blended gas to reduce carbon dioxide emissions.
"I'm really proud of how we're progressing with our ESG goals, because these goals are tied to our business plan across the enterprise, and we have this mindset of being a leader in the space," says Karen Uehara, vice president and corporate secretary at Enbridge.
"When we look at potential new investments, we're looking to make sure that they meet our carbon-adjusted hurdle rate, so that's really exciting."
Monitoring disclosure requirements is a priority for the legal team at Enbridge, so they engage with regulatory bodies. The team advise on permitting and regulatory considerations for projects and turbines and other equipment procurement. Enbridge often works with joint venture partners, so the legal team craft appropriate government agreements. They also keep an eye on relevant tax incentives and provincial regulations.
"The key to the success of any renewable energy projects is very extensive consultation and engagement with stakeholders, customers, Indigenous groups, landowners and government agencies to really understand the impact of the projects on these groups and the opportunities it can bring to them as well," says Jennifer Strain, vice president, corporate law at Enbridge.
Ensuring the safety of people and the environment is also vital in all of Enbridge's projects, she says. As the company frequently works on projects in different jurisdictions worldwide, it is advantageous to partner with local players who know the regional regulatory framework and political environment.
"Sustainability is not something that's on the side of someone's desk. It's part and parcel of everything that we do in all our core businesses," says Strain.
"It's a really exciting time to be on the ground level of some of the new tax incentives and regulatory frameworks that are developing," she adds.
In Harvie's view, the renewable energy industry will continue to boom in western Canada, although there will also be more opposition from landowners, he predicts.
Bakker adds: "I think there is a ton of opportunity for the renewable energy industry to monetize their assets or finance their development projects through partnerships with companies that are seeking to meet their emissions targets, compliance obligations, or otherwise achieve those voluntary emissions reduction targets that we're seeing so many companies adopt these days."