Experts examine opportunities for in-house counsel at energy companies amid economic slump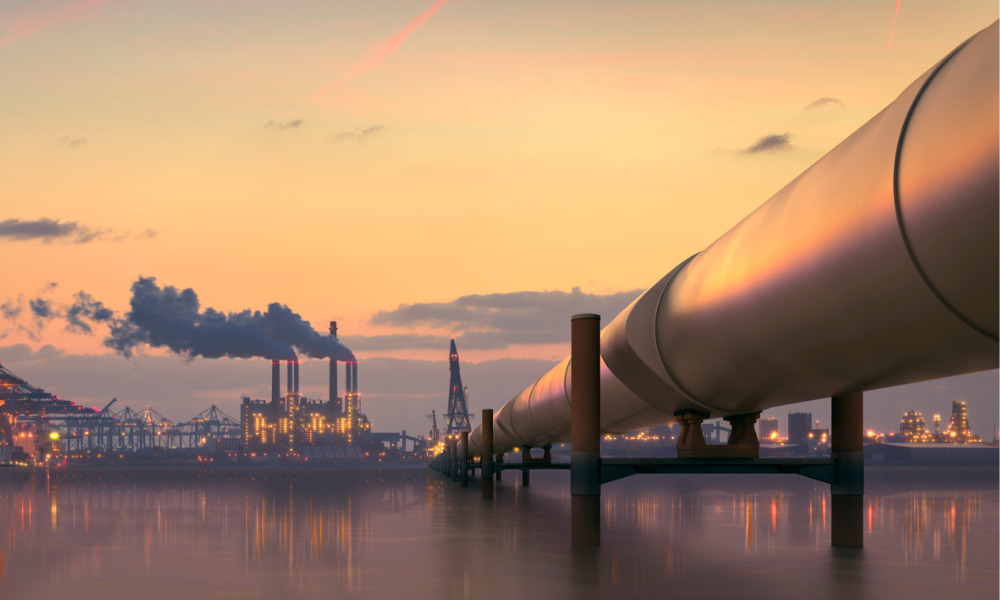 Following a five-year downturn fuelled by court orders and pipeline constraints — and further enhanced by Saudi Arabia's price war with Russia — Canada's beleaguered energy industry has taken another blow amid the COVID-19 ripple effect.
Social distancing measures implemented as a result of the pandemic have led to a significant decline in demand for oil and gas, forcing companies to slash expenditures to stay afloat. Many legal departments are examining contracts and exercising force majeure clauses to try and modify obligations during economy-crushing closures.
"The COVID-19 crisis has posed challenges to producers because it takes a large number of bodies to keep oil and gas operations going and that work can't be done remotely," says Pat Maguire, vice chairman and Calgary managing partner at Bennett Jones LLP. "As a result of the oil price crash a few years ago, producers implemented significant cost reduction strategies already, so there is not a lot of fat to trim, but prices for services will go down as demand goes down, so there's some opportunities for companies there."

In what Maguire describes as "a couple of bright spots," two major projects look set to continue. Despite objections from environmental activists and First Nations, work continues on Canada's Trans Mountain pipeline expansion project, which aims to almost triple the capacity of the existing pipeline system. The Alberta government has invested in TC Energy Corporation's Keystone XL oil pipeline, which is expected to transport up to 830,000 barrels of crude oil daily from Western Canada to terminals on the U.S. Gulf Coast.
In other positive news, the federal government announced in April a relief package totalling more than $2 billion for the oil and gas sector to allow for the cleanup of inactive oil and gas wells in Alberta, Saskatchewan and B.C. and the creation of 10,000 jobs in the sector.
As energy companies scramble to deal with health and safety, labour and employment and a host of business issues, in-house counsel are trying to stay ahead of the game to support their businesses.
"Internal counsel will be well positioned to assist their companies in real time because they know the business and legal issues and will provide a lot of value," says Alan Ross, regional managing partner at the Calgary office of Borden Ladner Gervais LLP. "They should certainly continue to be live to business pressures that are facing them. Whether it's commodity price, health and safety surrounding coronavirus, employee issues or liquidity issues, a deep understanding of the business will be very helpful."
As the producer of more than 30 per cent of Ontario's energy, Bruce Power is working hard to meet the increased demand for electricity while many people are working from home.
"There was never a better time than there is right now for people to recognize the importance of the nuclear world in generating electricity to keep lights on in hospitals and homes," says Lynn Mahoney, general counsel at Bruce Power. The private sector nuclear generating company is undergoing a 13-year major refurbishment project that started in 2016. The latest phase, which began in January, involves replacing components in six reactors.
"We are keeping our eyes on the ball to ensure the refurbishment proceeds as closely to schedule as possible, given the current circumstances," says Mahoney. "The law division's role in that is huge as we've supported agreements with all major suppliers. Our number one priority is to continue supporting the business by supporting the refurbishment project that's underway and securing the future of Bruce Power to 2064."
Last year, Mahoney's 11-person legal team introduced a contract automation initiative to enhance efficiencies for the entire organization. In addition, her team is considering implementing a system that allows the team to track requests from the organization's 4,300 employees and produce metrics to help monitor trends. In another efficiency-boosting strategy, several members of the law department have gone on secondments in non-legal roles within the company, in order to improve their knowledge of the business.
"As lawyers we bring a certain mindset and certain ideas to other parts of the business and we also bring a deeper understanding of the business back to the law division, which translates directly into how we are able to work with our internal client," says Mahoney.
Although Bruce Power's legal team is currently separated geographically to adhere to social distancing requirements, daily conference calls enable all members to stay connected. Members of the law division are embedded in the organization's emergency response team to ensure that legal is involved in all decisions related to the COVID-19 crisis.
As legal teams adjust to working remotely, Maguire suggests taking advantage of the opportunity to consider how they serve their internal client and how that can be done more efficiently.
"It's a good time, notwithstanding the remote working arrangement, to be a part of some very good webinars and training sessions that will continue to add value to your company," says Ross.
Looking ahead, Maguire anticipates that several consolidations will take place in the energy industry and things will start looking up later in the year.
"The current price of oil is not sustainable and, as life returns to some version of normal, demand will increase, so I am more optimistic about the back half of the year than some might be," he says.