Lawyers call for harmonized regulations to simplify privacy laws for virtual healthcare providers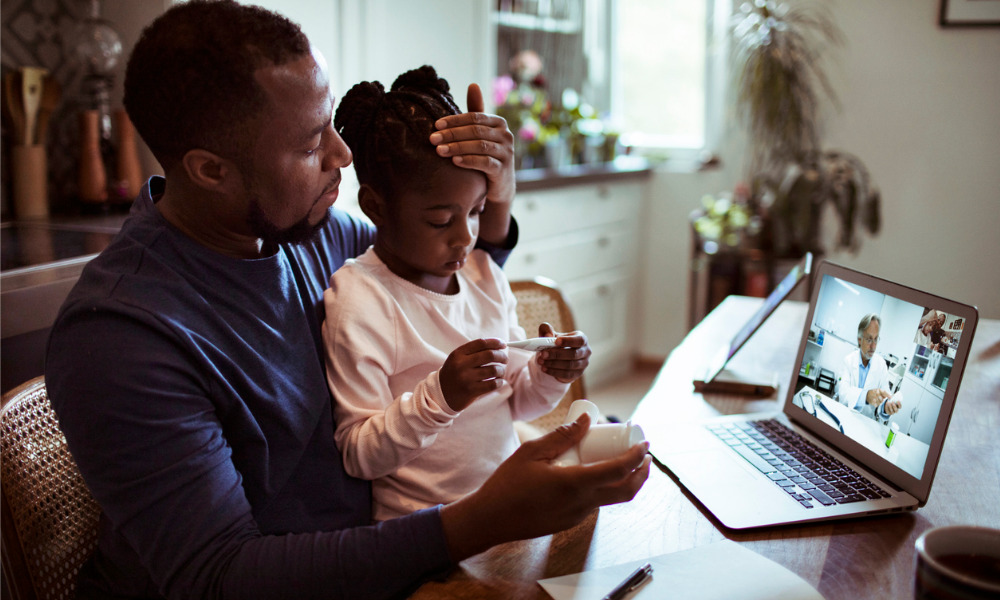 The digital healthcare industry has exploded during the past two years as the demand for online alternatives to in-person medical appointments has grown exponentially amid the pandemic. The acceleration of the digital transformation offers enormous advantages to medical professionals and patients alike. Still, there are many legal pitfalls for virtual healthcare companies to consider — not least regulatory compliance within a provincially regulated system.
"Pre-COVID, telemedicine was generally discouraged, but now everything has changed, so what we're seeing is a huge development in the delivery of medicine by way of video and telephone," says Sara Zborovski, partner at Stikeman Elliott LLP.
There have been considerable changes to billing practices and billing codes associated with telemedicine since provincial payers began allowing doctors to bill for virtual appointments.
Another trend is the acceptance by patients of these new ways of seeking healthcare, together with rapidly evolving technology aimed at facilitating the provision of medical services.
Regulation is a significant consideration for healthcare companies in the pandemic landscape. Ensuring that a telemedicine platform is secure and that information is stored securely and transferred appropriately between different jurisdictions is critical for healthcare companies.
"If you're a company that wants to operate across Canada or in multiple provinces, it's very challenging from a regulatory compliance perspective to make sure you're doing everything carefully," says Wendy Mee, partner at Blake, Cassels & Graydon LLP.
In addition to complying with laws and regulations in each province, virtual healthcare providers must also adhere to policies issued by medical associations and provincial colleges of physicians.
"With these technologies, doctors can go on vacation and see their patients from Hawaii instead of from Ontario, so this creates all kinds of questions around what licence the doctor should hold," says Ian Trimble, an associate at Stikeman Elliott.
"If they are seeing me as an Ontario individual, do they have to hold an Ontario licence, or is it enough that they are licensed where they are located?"
Trimble says these scenarios raise a host of liability and regulatory issues, particularly if a patient connects with a physician in another jurisdiction. At the same time, COVID-19 continues to take many healthcare professionals out of commission.
Telus Health has seen tremendous growth in demand for its decade-old virtual healthcare business, with an increase of 64 per cent in users over the last 12 months. The Telus Health ecosystem now hosts 2.3 million virtual healthcare members and 120,000 doctors, pharmacists and paramedical healthcare providers.
"Technology is moving faster than the regulatory framework, so you have to constantly monitor and make risk-based decisions because the rules are not always very clear, and you have to apply a legislation that was made for a non-virtual environment," says Caroline Poirier, vice president legal services at Telus.
For privacy and security — which Telus builds into all its products and services — regulatory compliance is the primary legal pitfall that occupies Poirier's mind, particularly since provinces do not harmonize their regulations.
"When your objective is to develop technology that's going to be used across Canada, it's complex, and it's challenging to do that while complying with all the different regulatory requirements in the different provinces," says Poirier. She and her team also carefully monitor the uncertainty around temporary rules that provinces have enacted due to COVID.
"If we had a comprehensive and harmonized privacy regulatory framework, it would make our lives a lot easier and would probably increase adoption too," says Poirier. Instead, the existing patchwork of differing legislation across the country limits companies' ability to innovate and invest in new technologies due to the uncertainty surrounding privacy and security requirements.
Provincial regulations also impact compensation for physicians and healthcare providers, as well as insurance matters. Some services that were not insured pre-COVID are now temporarily insured when provided virtually, but this varies between provinces and between different types of healthcare providers.
With any digital healthcare services, in-house counsel must always ensure they comply with all privacy and data protection laws within the different provinces. In each case, it's a matter of recognizing the obligations and who has responsibility for them, Trimble says.
"Don't just know your own responsibilities as a healthcare company, but also know the responsibilities of the people you're contracting with," says Trimble. Large healthcare companies can help healthcare professionals comply with their obligations and put safeguards in place.
Compliance with the General Data Protection Regulation does not necessarily mean you comply with all applicable laws, so in-house counsel must carefully monitor all provincial legislation.
"There are a lot of examples in health where compliance with the GDPR does not ensure compliance with applicable provincial health information law, so my advice would be to drill down and do the work," says Mee.
While it's clear that virtual care is here to stay, Poirier says it remains to be seen whether regulators will allow 100 per cent virtual care in the post-pandemic world. For her part, Poirier feels that limiting virtual consults would be a missed opportunity to offer healthcare services to a broader pool of citizens who might otherwise not have access to medical care. For years, transforming and digitizing the Canadian healthcare system has been at the heart of Telus Health's social purpose mission, and the benefits are clear, Poirier says.
As the landscape for digital healthcare continues to evolve, Zborovski anticipates that regulations are likely to become more challenging.
"The provincial colleges have their finger on the pulse of digital healthcare in a way that they didn't before March 2020, so I think we'll start to see more guidance, more policy and more enforcement action against doctors providing services in a way that they shouldn't," says Zborovski.