Ackah joined in May as the university's first general counsel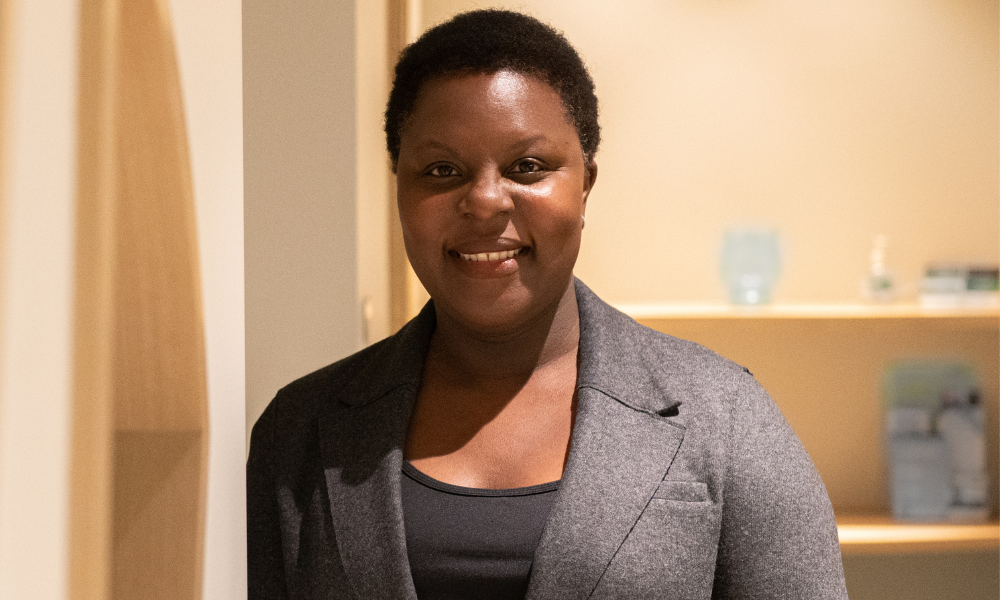 Since joining the University of the Fraser Valley in May, Audrey Ackah has made her mark as the British Columbia-based university's first general counsel. As well as leading the legal services department and taking responsibility for all legal affairs of the university, Ackah is a member of the president's executive team, providing advice to the president, governors and senior management, and she also supports the work of the board of governors around governance and policy.
Ackah brought extensive experience to the role from her work in the educational sector on legal, governance, and policy matters. Most recently, she was legal counsel and privacy officer at the BC School Trustees Association, where she provided legal and policy advice to public school boards.
The move to UFV was an exciting transition for Ackah as she adjusts to a general counsel role in the post-secondary sector.
"It was attractive to be in a position where I could work with the president and other colleagues to define this new role and help meet the needs that the general counsel can assist with, and I also wanted to continue my interest and focus on education," she says.
Ackah's previous work in the public sector gave her experience in combining legal and non-legal work which she anticipates will benefit her at UFV. The complex organization currently has around 15,000 students and 2,000 staff.
"It's an organization where people do end up pitching in to do more than just legal work in the legal department, so that experience from my past will translate well here," says Ackah.
As she settles into the newly created role, Ackah is focused on deepening her knowledge of the organization and building relationships with the people within in. She is seeking opportunities to interact with her colleagues across the organization to get to know their departments and their needs, so she can establish the best ways for the legal department to offer support. She is also working to build a strong foundation for the small legal department which has included bringing two new support staff on board as she works to establish longer-term goals for the department.
"I want to build relationship of trust so I'll be better able to work cooperatively and be mindful to set up interdisciplinary teams to give other departments an opportunity to work with legal and give input," says Ackah.
Ackah is supporting UFV with a number of big projects this year including a project to expand the student residence space within the university with the help of government funding. She is also working on matters relating to student affairs, privacy and copyright contracts.
A highlight for Ackah in her new role has been getting to know her colleagues at UFV.
"I'm really looking forward to supporting the important work that the university does," she says. "I'm passionate about supporting my colleagues who are helping to support students who are going through these programs and trying to further their education."
Prior to her work with the BCSTA, Ackah practised law with the Law Society of British Columbia's professional conduct department and the law firm of Harris & Company.