The change comes as Bob Rooney prepares for retirement after eight years in the role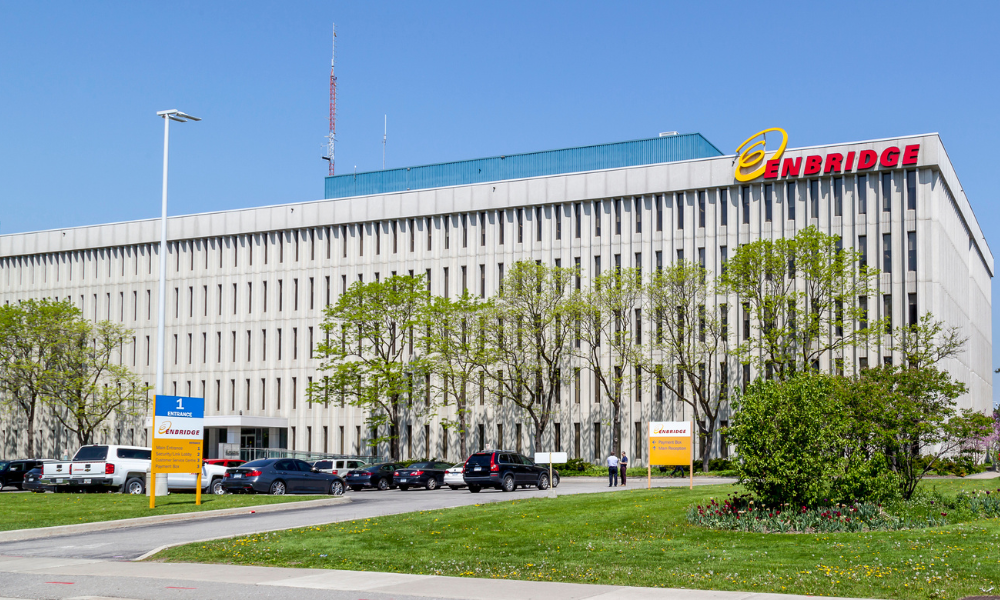 Enbridge Inc. has announced the appointment of Reggie Hedgebeth as executive vice president, external affairs & chief legal officer, effective January 1, 2024.
Hedgebeth will be accountable for legal services, ethics & compliance, corporate security, public affairs, communications, sustainability, and aviation. He brings a wealth of experience to the Calgary-based multinational pipeline and energy company, most recently having served as chief legal officer with Capital Group and prior to that, executive vice president, general counsel, and chief administrative officer for Marathon Oil Corporation.
He also previously served as general counsel, corporate secretary and chief compliance officer for Spectra Energy Corp., and he has served as senior vice president, general counsel and secretary for Circuit City Stores, and vice president of legal for The Home Depot.
In addition, Laura Buss Sayavedra – who has been with Enbridge for eight years – has been promoted to senior vice president, projects and chief administrative officer.
These appointments follow the decisions of Bob Rooney, executive vice president & chief legal officer, and Byron Neiles, executive vice president and chief administrative officer, to step down from their current roles on December 31, 2023.
Rooney and Neiles will serve as executive advisors to Enbridge to support the transition and outstanding projects until their retirement in mid 2024.
Buss-Sayavedra will be accountable for human resources, real estate and supply chain management in addition to her current oversight of projects, safety & reliability, environment, land and right-of-way. Previously, she oversaw the multi-year implementation of Enbridge's Enterprise Resource Planning system.
"I am pleased to welcome Reggie as he is an exceptional leader whose legal capabilities and experience in the upstream and downstream energy and financial services sectors will serve Enbridge well," said Greg Ebel, president & chief executive officer of Enbridge. "At the same time, I am pleased to expand Laura's accountabilities increasing her already very diverse executive leadership contributions. Lastly, I am very grateful to Bob and Byron for their many years of excellence in service of Enbridge, our industry, employees and communities."