Angela Nikolakakos awarded for her initiatives to enhance communications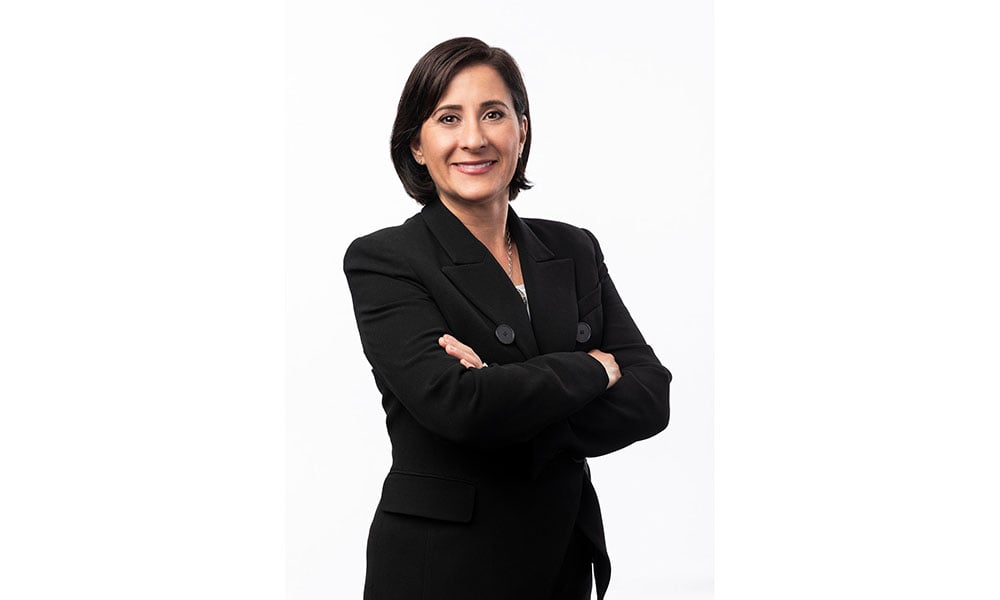 Women General Counsel Canada has presented its 2020 President's Award to Angela Nikolakakos, chief compliance officer, general counsel and corporate secretary at Toronto-based Fiera Investments.
Having served as director of communications and website at the WGCC for the past year, Nikolakakos has been recognized for her efforts to enhance engagement with members and a broader audience across Canada. Together with help from WGCC administrative assistant Rebecca Summers, Nikolakakos spearheaded an initiative to update the organization's LinkedIn profile from a community to a corporate profile which allowed more flexibility in its use.
"We tried to focus our communications on highlighting and supporting our members and showing them various opportunities, awards and recognition events that they could participate in to elevate their profile," says Nikolakakos. She worked hard to promote each of the events that the directors and chapter heads across the country were organizing, in order to ensure that members and prospective members heard about programs and were able to participate.
Nikolakakos plans to continue developing her role as she has just been reappointed to the board for 2020. She hopes to further increase the value proposition of the WGCC by continuing to bolster communication efforts.
"The main thing for the year ahead is to build on what we've already done, and create and deliver more scheduled communication so as to remain top of mind for our members and to consistently provide them with ideas and programming so they feel that the organization speaks to them and they value what we bring to them," she says. Nikolakakos is passionately involved in advancing diversity in the legal profession, so she joined the WGCC three years ago to meet like-minded, successful, productive and supportive women.
"As WGCC has continued to grow into a truly national organization - with active chapters in Atlantic, Québec, Ontario, Prairies, and B.C. - consistent and engaging communications with our members has never been more important," says Elspeth Hagan, WGCC president. "Angela has worked collaboratively and built seamlessly on past contributions to effectively communicate - and thereby amplify - the efforts of the entire WGCC board."
No stranger to serving on boards, Nikolakakos is also a director on the board of investment fund manager, Fiera Investments (formerly known as Natixis Investment Managers Canada), where she has worked since 2016. As the sole lawyer in the organization, she is responsible for managing all legal, regulatory, compliance and corporate secretarial matters, and she was instrumental in helping the business transition to its new ownership after it was sold to Fiera Capital Corporation in July 2019.
"We've transformed the business from a very small asset manager with a compliance program that was in its infancy to a company that has a developed and very well-run compliance program. I take a lot of pride in having worked on that alongside my colleagues," says Nikolakakos. She is currently involved in launching a private equity fund along with Fiera Capital which will diversify the business into a new area in Canada.