New research urges legal department leaders to prioritize employee wellbeing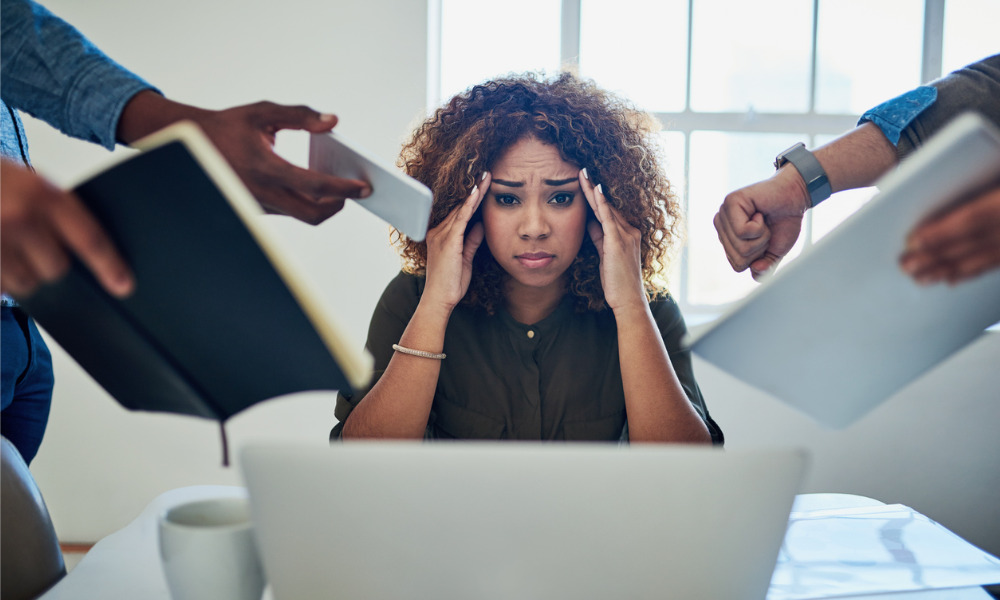 Almost half of Canadian in-house counsel reported an increase in work-related stress and anxiety levels in the last year. In-house counsel are continuing to take on more business responsibility and receive more demand for their services, leading to ongoing employee wellbeing challenges, according to a new survey.
The Canadian Corporate Counsel Association teamed up with Mondaq to conduct an expansive survey of Canadian in-house counsel lawyers in late 2022. Designed in partnership with an advisory board of in-house counsel from across Canada, the survey provides insights into current hot button issues and future outlooks for the Canadian in-house counsel profession.
Based on over 670 responses, it is evident that Canadian in-house counsel are increasing their work-related stress and anxiety as they take on more responsibility at work.
Findings of the report include:
The aftermath of Covid-19 continues to present challenges to Canadian in-house legal departments, most notably in terms of new working arrangements, with 87% of legal departments working on a hybrid basis and 27% of these not mandating staff to spend any time in the office.
46% of in-house counsel have seen an increase in their work-related stress and anxiety levels in the last year (with just 13% seeing a decline).
Increased levels of in-house accountability, with the majority taking on additional responsibilities, including compliance (45%), ethics (27%), investigations (25%), government relations (20%) and ESG (11%).
Heightened demand for in-house legal services, with 50% of participants expecting an increase in demand for data privacy, 50% for risk and compliance, and 44% for contract management.
There is a clear call to action for legal department leaders and managers to put in place more programs that support employee wellbeing.