Ngo is also president of the Federation of Asian Canadian Lawyers BC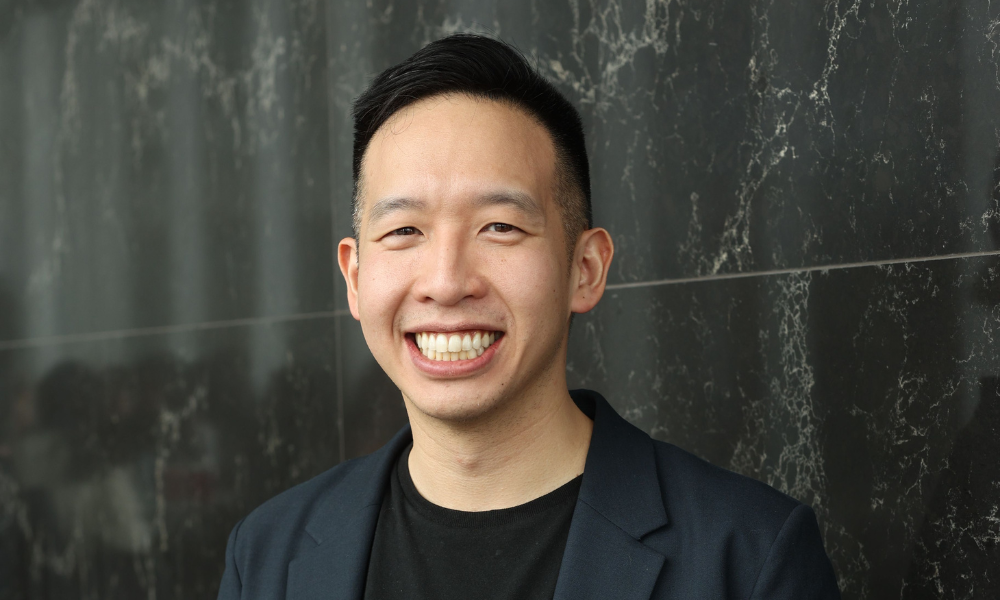 Since joining electric vehicle company Rivian in January 2022, Steven Ngo has played a key role in helping the electric vehicle company launch in Canada – the first international market for the California-based company. Rivian officially started international deliveries of its two all-electric models – the R1T pickup and R1S SUV – in Canada in November, 2022.
"The company has over 14,000 employees and there's so many different departments and different regulations to consider, so getting buy-in and getting the boat rowing in one direction was challenging," says Ngo, who was named among Canadian Lawyer's Top 25 Most Influential Lawyers in 2022. "Being part of the Canadian launch was incredible," he adds.
As counsel based in Rivian's Vancouver office, Ngo wears multiple hats, as he interacts with stakeholders from across the organization to support a rapid global growth plan.
"Any big impact we make now will have a trickle-down effect down the road," says Ngo who is part of the 100-strong legal team "The fun part of this role is I'm not a cog in the machine. I'm directly involved in the business, so that's allowed me to really tap in to various skills sets."
Coming from a technology background gave Ngo an advantage, he says, as he is able to understand the technical side of the business and understand how engineers think, and offer legal advice accordingly.
Ngo supports Rivian in the company's goals to preserve the environment for future generations, and to advance the conversations on equality, justice and opportunity, as well as mental health. Outside of work, Ngo is the co-founder of Beyond the A, an organization that is dedicated to destigmatizing anxiety in the legal profession, so he is also dedicated to bringing this message to Rivian.
As current president of the Federation of Asian Canadian Lawyers BC, and a member of the board since 2019, Ngo is focused on creating opportunities for upcoming Asian Canadian legal professionals, and advocating for those who do not have a voice.
"As a first generation lawyer, my parents and my grandparents don't know how to navigate the system, much like many other minority communities," he says. "At FACL, we are actually at the table, speaking to the Ministry of the Attorney General, speaking to the premier, and consulting with the government when it comes to policies that will impact large populations in British Columbia. One-third of our population is visible minorities."
This year, one of FACL BC's goals is to focus on the theme of 'belonging' by promoting a video the federation created called I Look Like a Lawyer. FACL BC has already showcased the video in law schools and now the goal is to launch in a broader market. So far, Ngo and the team at FACL BC have succeeded in getting the video into the Vancouver Asian Film Festival, and from there they hope to continue the momentum and bring it to the Toronto Asian Film Festival and then into film festivals around the world.
"That's one big goal that we're really working on to create a sense of belonging by ensuring that people see themselves on screen," says Ngo. "It's so easy for lawyers to be mistaken for paralegals or legal secretaries because of the way they look. It happens countless times to my peers – especially to Asian females," he adds.
As he continues to support Rivian in its expansion journey, another key goal for Ngo this year is to explore the notion of 'vitality' in all aspects of his life and career.
"For me to succeed in my role I need to ensure buy-in but also I need to look at how I have that energy and vitality to move forward through different challenges," he says. "I definitely want to grow, expand and learn, to develop that physical vitality and career vitality and longevity."
Ngo is a judge at the upcoming 2023 Canadian Law Awards.