Cross will lead Interac through the rapidly evolving payments landscape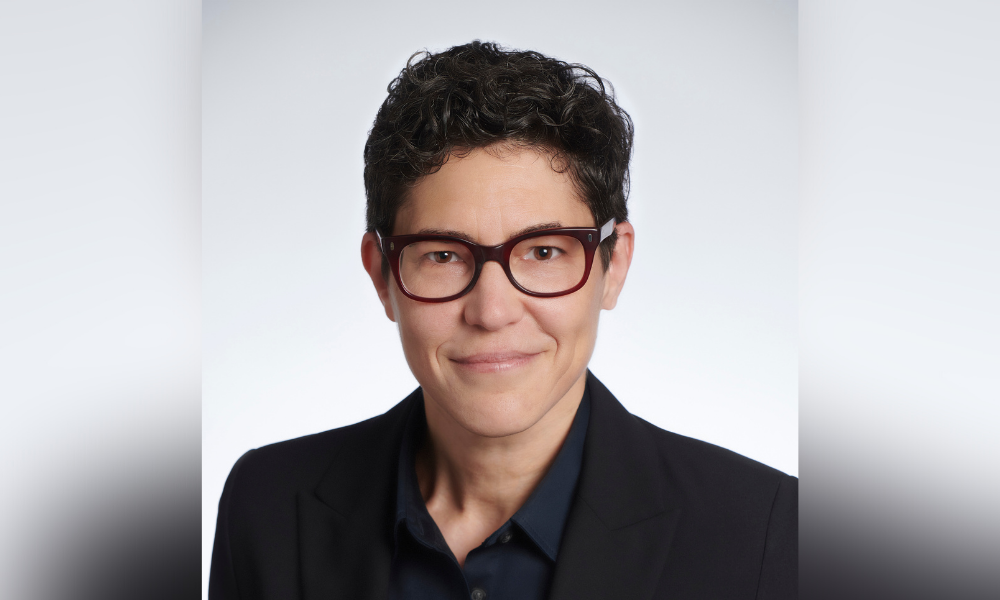 Cindy Cross has joined Interac as chief legal officer and corporate secretary, bringing more than 20 years of legal expertise to the role. Cross leads the 10-person legal department at Interac and she also maintains responsibility for the annual general meeting, accountability, governance and oversight. Having spent most of her career in the international payments space, Cross is ideally suited to the role.
"What drew me to Interac was wanting to stay in payments and financial services, because I'm definitely a lifelong person in that regard," says Cross, who previously spent 17 years at Western Union (including seven years at Travelex which was acquired by Western Union in 2011). "I was very drawn to the fact that Interac is a fundamental player in the payments ecosystem. It might be a small organization, but the number of end-users doing transactions with this network is quite large." Cross also admires Interac for the strong culture of trust and security associated with the brand, and for the organization's focus on diversity and inclusion, as well as its employee-centric structure.
One of Cross' key goals since joining the organization, has been reorganizing the legal team to ensure each member is embedded with a business or a particular function, to provide connectivity and a strong communication channel with all areas of the business.
"I think that in-house legal teams are more effective if they really do have an enterprise view of everything that is going on, both because they are more able to identify risks, and because they are more able to work with functional teams to really develop and roll out products or changes to products that are customer centric," she says.
Cross is preparing to lead her team in guiding Interac through the dynamic payments space, as the organization is working with Payments Canada to build the infrastructure for Real Time Rail which will allow for instant transfers and settlement of payments. As the pandemic continues to advance the evolution of technology and the digital payments space, it will become even more critical for Interac to meet the needs of customers for speed, convenience and privacy, so Cross is focused on supporting the transformation.
"Employee engagement is really going to depend on how we pivot to respond to new challenges," she says. "It's not so much about legal challenges as it is about everyone being more agile and being able to proactively and strategically provide advice."
Among her goals, Cross looks forward to coaching and mentoring her team, and others in or outside of the organization, as she has a passion for helping people with their career growth. She also looks forward to playing a role in the future of Interac as a provider of new products and services that continue to be relevant with customers.
"Joining an organization with all this change going on in the landscape, and being able to deliver what they need from a legal services perspective and also from a business perspective is what I'm really looking forward to," she says. Cross hopes to expand the legal team with new hires in the coming months.
Cross most recently held the title of VP and associate general counsel at Western Union, where she was responsible for the strategic leadership and oversight of legal affairs for all business units.