Immigration boutiques are adapting to increased demand for securing foreign talent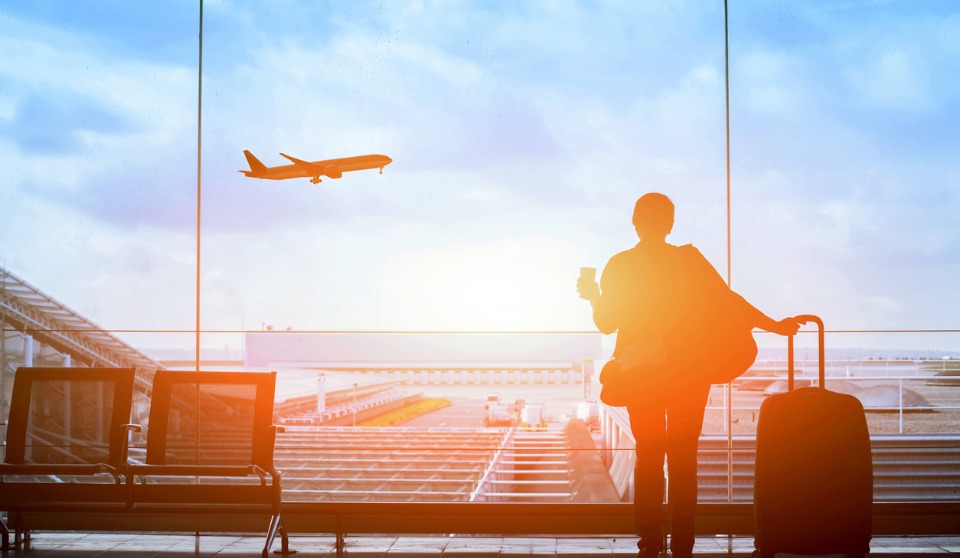 The acquisition of skilled talent from overseas is critical for the success and growth of many businesses. It can bring cultural diversity to an organization and alleviate labour shortages. A dearth of qualified candidates in the local market in numerous areas including software engineers and information systems technology professionals has led to employers looking further afield for talent. Despite presenting a complicated and sometimes costly immigration process, corporate immigration to Canada shows no sign of slowing down.
"I think immigration programs have evolved to the point where employers can act with predictability and make decisions knowing that international hires will be facilitated," says Ryan Rosenberg, managing partner at Vancouver-based boutique Larlee Rosenberg.
"I've seen a lot of employers searching both domestically and internationally concurrently, rather than waiting to exhaust local labour markets first. With the understanding that certain roles can't be filled in Canada right now, they are constantly looking overseas."
Barbara Jo Caruso, founder of Toronto-based Corporate Immigration Law Firm, has observed a trend in the past year toward the desire to lock down talent and secure a work permit and visa as quickly as possible. Clients can sometimes lose a candidate to a competitor after going through the process of securing a Labour Market Impact Assessment, so time is of the essence when it comes to securing a new hire.
"Decision-making is faster because competition is high," says Caruso. "Once companies land on a candidate, they really don't want to lose the candidate, so it's all about how fast we can get the approval."
The government's pledge to move immigration business lines online will help to speed up the process of bringing in foreign workers to facilitate business growth. Free trade agreements, amendments to the LMIA and the introduction of the Global Talent Stream in 2017 have also helped Canadian employers attract international talent.
With a close-knit team of nine lawyers, Larlee Rosenberg serves clients from a vast range of industries including high-tech startups, e-commerce platforms, universities and large and high-value civil infrastructure projects.
Rosenberg says he believes clients favour a boutique immigration firm over large general law firms for their expertise and passion in their specialized area.
"Everyone here is passionate about immigration law. It's all we do, so we live and breathe it every day," he says.
Compliance is also a factor in driving businesses to immigration law boutiques, according to Caruso, whose firm represents clients ranging from large multinationals to mom-and-pop owner-operated stores.
"There's a lot of concern now because companies are trying to abide by immigration law. The public damage to your corporate reputation can be huge if you are found to be offside with anything," she says. "There's greater confidence with a boutique because you're dealing directly with the lawyer responsible for your file. With larger firms, you're more removed from that high-touch service and assurance."
Canada's aging population means the workforce will require a growing influx of skilled workers from afar, so immigration law boutiques are likely to remain busy. As for the immigration process, lawyers agree that change is inevitable and frequent.
"Change is the norm when it comes to immigration policy, so I'm fully expecting to see constant change and no foreseeable slowdown," says Rosenberg.
How we did it
Last year, Canadian Lawyer asked lawyers, in-house counsel and clients from across Canada to vote on the top immigration law boutiques. They were asked to rank their top firms from a preliminary list, with a chance to nominate a firm that was not included. To be considered in the vote, firms were required to have at least 80 per cent of their business come from immigration law. The final rankings were determined through a points system, in which firms were rewarded on a sliding scale for the number of first to 10th-place votes received. https://www.canadianlawyermag.com/surveys-reports/boutique-firm-rankings/adapting-to-change-top-ten-immigration-boutiques/275407
Top 10 immigration boutiques (listed alphabetically)
Bellissimo Law Group PC 
Toronto 
bellissimolawgroup.com 
Bellissimo Law Group PC is a recognized name in Canadian immigration with a focus on Canadian inadmissibility law and litigation. The firm's work has resulted in success at every level of the immigration process including the Supreme Court of Canada. BLG PC is at the forefront of legal publications and is responsible for several national publications including Canadian Citizenship and Immigration Inadmissibility Law, Immigration Law Reporter and ImmQuest, all published by Thomson Reuters. BLG PC's founder and principal lawyer, Mario Bellissimo, is certified as a specialist in citizenship and immigration law and refugee protection by the Law Society of Ontario. Bellissimo has taught several immigration law courses, lectured across Canada and appears frequently in the media on breaking citizenship, immigration and refugee stories. He acts on a pro bono basis for Toronto's Hospital for Sick Children and Pro Bono Law Ontario and is national immigration law and policy advisor for COSTI Immigration Resettlement Services. 
Corporate Immigration Law Firm 
Toronto
cilf.ca 
Established by Barbara Jo Caruso in 2006, Corporate Immigration Law Firm is committed to providing personalized immigration services to companies and individuals. With 24 years of experience, Caruso is certified as a specialist in immigration and citizenship law by the Law Society of Ontario, co-author of one of Canada's leading immigration publications and chairwoman of the Canadian Bar Association's immigration law section. The team at CILF includes: Victoria Cowling, a former partner of a national law firm and senior member of the immigration bar; Jacqueline Bonisteel, who leads the Ottawa office; Jean-Philippe Brunet, managing partner of affiliated Montreal firm Galileo Partners; and joining CILF this summer, Lainie Appleby and Joel Guberman, who bring 60 years of combined immigration law experience to the firm. All lawyers at the firm pride themselves on expert knowledge, staying abreast of immigration changes and providing unique solutions to difficult immigration situations that clients may encounter.
Embarkation Law Corporation 
Vancouver
embarkation.ca 
Founded by Laura Best and Fadi Yachoua in July 2015, Embarkation Law Corporation is dedicated to excellence, creativity and compassion in the delivery of legal services to individuals, families and businesses. The firm's multi-lingual lawyers and staff leverage a technology-driven firm to serve clients across Canada and around the world. The firm's lawyers assist clients with securing visas, work and study permits, permanent residence and citizenship. They regularly appear at the Federal Court, including Charter and human rights litigation, and they represent clients at the Immigration and Refugee Board of Canada, seeking their release from detention, appealing refusals and representing refugees fleeing persecution. The firm's lawyers actively shape the immigration system through their case selection, policy and public advocacy work.
Gomberg Dalfen S.E.N.C. 
Montreal
gombergdalfen.ca
Formed in 2000 by Avi Gomberg and Seth Dalfen, Gomberg Dalfen S.E.N.C. is a boutique immigration law firm based in Montreal. The firm assists foreign and Canadian businesses, individuals and community organizations with all aspects of the inbound Canadian and Quebec immigration processes. Gomberg Dalfen's team ensures that clients fully understand the legal procedures by providing personalized and reliable services. They are well versed in handling corporate and individual immigration legal issues regarding permanent residence applications, temporary work permits, relocation of skilled professionals and family reunification. Gomberg Dalfen has a team of multi-lingual lawyers and paralegals who are fluent in English, French and Spanish with capabilities in Russian, Mandarin and Hebrew. For more than 25 years, the lawyers of Gomberg Dalfen have been actively involved and have sat on the executive of the Canadian Bar Association's Quebec immigration section executive with the incoming president being Lisa Middlemiss, an associate of the firm. 
Green and Spiegel LLP 
Toronto 
gands.com 
Green and Spiegel LLP is one of Canada's largest and oldest immigration law practices with more than 50 years of experience assisting a diverse global clientele. The firm is headquartered in Toronto with U.S. offices in Philadelphia, Pa., Providence, R.I. and Vail, Colo. Green and Spiegel offers a full range of Canadian and American immigration services for employers, temporary workers, individuals and their families. For employers who need an expert to manage their global mobility needs, Green and Spiegel has the depth and breadth of expertise to provide a business with immigration support to ensure a global mobility program that operates smoothly and efficiently.
Larlee Rosenberg Barristers & Solicitors 
Vancouver
larlee.com
Larlee Rosenberg was founded in 1993 and restructured as a partnership in 2009. Since inception, Larlee Rosenberg has been focused solely on providing specialized immigration services to corporate and personal clients. Larlee Rosenberg has since grown into a team of nine dedicated lawyers, making it the largest boutique immigration law firm in Western Canada. With decades of pooled experience, Larlee Rosenberg's lawyers take a collaborative approach to formulate creative and effective strategies for clients, which range from individuals to multi-national corporations. Larlee Rosenberg lawyers regularly appear before the Immigration and Refugee Board and the Federal Court, volunteer and instruct at local bar and professional associations, serve on consultative committees and are regularly published.
Mamann Sandaluk & Kingwell LLP 
Toronto
migrationlaw.com 
One of the largest immigration law practices in Canada, Mamann Sandaluk & Kingwell LLP represents clients in all types of immigration, citizenship and refugee protection matters, including U.S. immigration. Due to the firm's reputation, its lawyers are regularly sought out as experts on immigration issues by the national and international media. Recently, Mamann Sandaluk & Kingwell expanded to provide civil litigation services with the goal of assisting clients by seeking civil remedies for their mistreatment by immigration authorities, such as in the wrongful detention case of Olajide Ogunye, a Canadian citizen who was detained for eight months by immigration authorities.
Sherritt Greene Immigration Law 
Calgary
sherrittgreene.com 
Sherritt Greene was formed in 1998 by veteran immigration lawyers Michael Greene and Michael Sherritt. It has become one of Alberta's premiere immigration law firms, serving individual clients and corporations from around the world, including major energy and utility firms. The firm's legal team has earned a solid reputation among clients, courts, government officials and the legal community for its integrity, professionalism and effectiveness. The boutique works on compliance policies, is frequently asked to bring senior executives and specialists to Canada on short notice and acts for individuals and families in all areas of immigration law. As well as six licensed lawyers, the firm has a golden retriever, Morgan, who faithfully attends work and acts as the firm's greeter. Partner Greene is a past national president and currently acts as senior advisor to the executive of the National Immigration Section of the Canadian Bar Association.
Waldman & Associates 
Toronto
waldmanlaw.ca 
Waldman & Associates was founded in 1979 by Lorne Waldman, who was recently awarded the Order of Canada for his work as an immigration and refugee lawyer. The firm, now a team of 11 lawyers, acts in a wide range of immigration and refugee matters with an emphasis on complex litigation before the Immigration and Refugee Board of Canada and the Federal Court. Waldman & Associates has been involved in many cases defending human rights in immigration, including: Canadian Doctors for Refugee Care et al. v. Attorney General of Canada et al. (challenging cuts to refugee health care); Ishaq v. Canada (challenging the niqab ban in citizenship ceremonies); Hassouna v. Canada (challenging the citizenship revocation procedures); and J.P. and G.J. v. Canada (which clarified the law on inadmissibility for people smuggling). The firm is frequently consulted by media outlets to provide opinions on immigration cases as well as issues relating to immigration and refugee law.
Zaifman Law 
Winnipeg
zaifmanlaw.com
Kenneth Zaifman was an associate at Kopstein Kimmelman & Co. when, in 1979, he assisted a client facing deportation, his first immigration case. He then founded Zaifman Law in 1986. The firm now has a staff of 12, with four lawyers including Zaifman. He runs the firm with his wife and managing partner Mira Thow. He is past chairman of the Canadian Bar Association, the American Immigration Lawyers Association and the Manitoba Bar Association. The firm's business includes litigating immigration refusals, temporary and permanent residency, U.S. immigration and waivers and business immigration.