Legal team adapted to balance onslaught of work and focus on the human experience during pandemic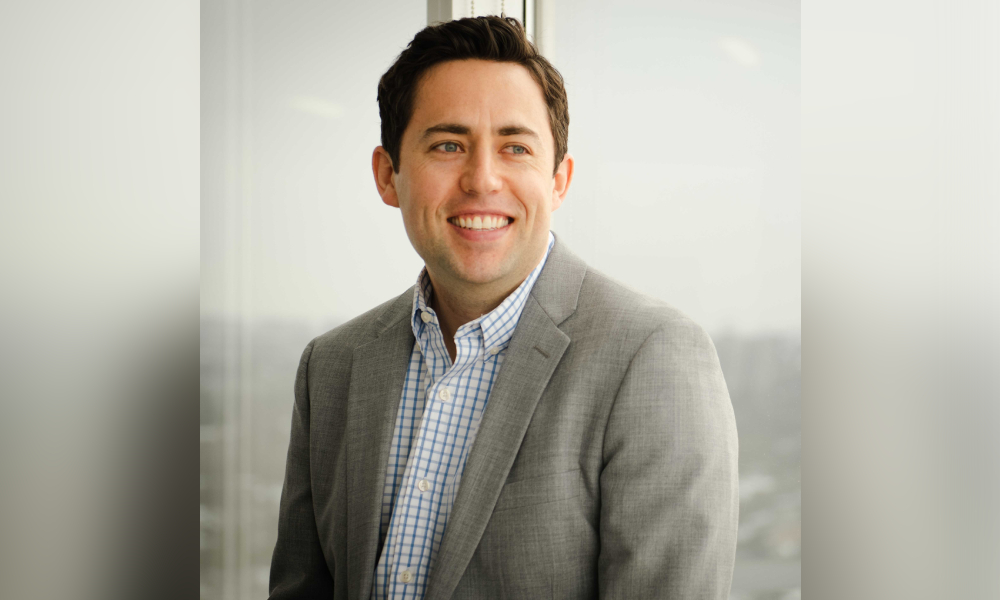 Prioritization has been top of mind for Daniel Holden throughout the pandemic crisis this year. As senior vice president, HR and general counsel at Nestlé Canada Inc., Holden has been juggling multiple new responsibilities this year in addition to managing day to day legal and HR matters for the food and beverage giant.
"The most important part of my job is creating an environment where our people can be exceptional," says Holden. "It has been a year of tremendous uncertainty and incredibly rapid change, and from a legal perspective, that has brought a ton of additional workload with it. It's not possible to do everything so prioritization has been absolutely essential. We are being ruthless and taking things off people's plates."
After starting his career as a litigation lawyer, Holden made the leap to an in-house role in 2012 when he joined Kellogg Canada. He moved to Nestlé in 2014 and rapidly climbed the ranks to become general counsel at the age of just 32. In January this year, Holden added HR leadership to his remit. As a member of the executive team, he participates in management of the organization and has legal oversight of Nestlé's varied operating companies including confectionary, ice-cream, coffee, Nespresso, medical products and Purina brands.
Dealing with an onslaught of matters including complex privacy and data, M&A and real estate sales as well as litigation disputes has been a major challenge for Holden throughout the pandemic. The legal team has been working remotely since March so creating a strong and connected team has been another challenge. Holden has also been encouraging team members to differentiate between work and home life to create balance despite heavy workloads.
"We have a really small but tight legal team so one of the biggest challenges has been making sure we stay connected, not just from a work perspective, but from a personal perspective as well," he says. The team adapted seamlessly to virtual work, and also dealt with onboarding a new lawyer at the start of the year as well as a summer student and an intern who was ultimately hired.
"We had to adapt to create a new team dynamic in an entirely virtual environment," says Holden. "We really focused much more on the human experience this year and became much more connected as people." The team has a weekly social connection during which they play virtual games, for example. They also start each meeting by sharing things that they are happy about and positive things going on in their lives.
"I'm really proud of my team this year. They did an amazing job responding to the business needs of the organization," says Holden.
Rapidly adjusting the compliance program during the crisis was another achievement for Holden and his team this year. Compliance training was initially paused to deal with the overwhelming demands upon the team when the pandemic first struck. It was later restarted and accelerated to offer stronger training programs, while the risk management strategy was also repositioned this year.
Holden looks forward to getting back to longer term strategic vision planning in 2021.
"We had to put a lot of things on pause to deal with firefighting just to survive the year, but I think we're going to get back to longer term planning," he says. Automating and minimizing routines are among his priorities as well as creating more efficient processes and accelerating technology use to support the organization and further develop the team.