Wide range of experience enables Minott to manage diverse and complex role in challenging times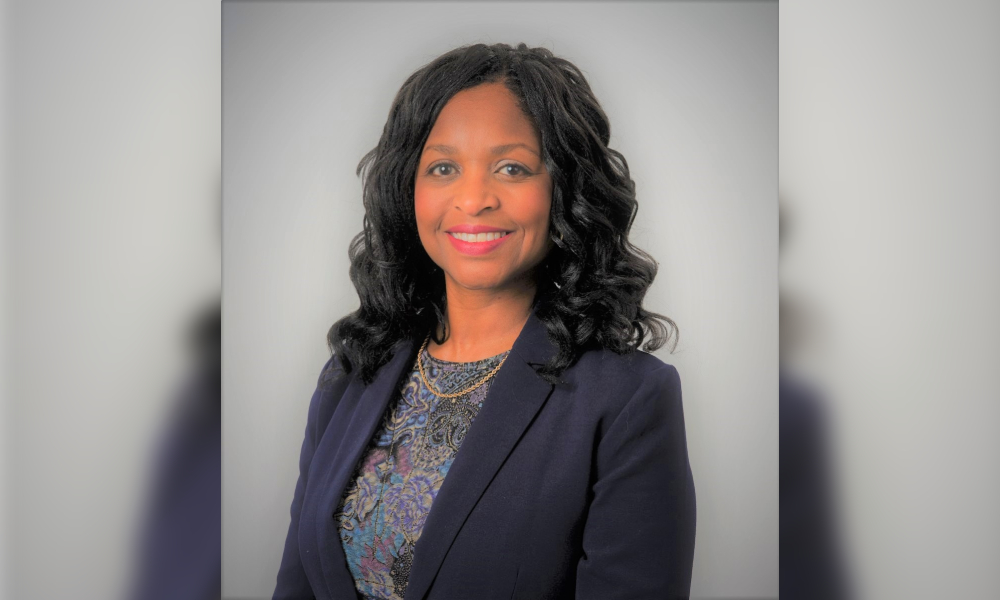 During her 30-year career, Arlene Minott has held many senior roles in large Canadian and global corporations, as well as private practice and government positions. After articling on Bay Street, she worked as legal counsel for the Province of Ontario before running her own practice for eight years. This led to a leadership role at Walmart followed by an in-house legal role at Sobeys. Following four years with alternative legal services provider, Axiom, Minott landed at Dairy Farmers of Ontario just over a year ago, where she holds the title of general counsel and corporate secretary.
"My career path really positioned me for this role because of the diversity of the work that we do at Dairy Farmers of Ontario, because we are a regulator, an employer, a policy board and a decision-maker," says Minott. "My years in government and my years providing legal services in the food industry all worked together to bring me to this point. The pieces of my career seem to come together like a puzzle, so I feel really equipped for my current role."
In addition to her responsibility for all legal services, Minott is a member of the executive team, reporting to the CEO, and corporate secretary, reporting to the board and carrying responsibility for all governance related matters and management of board processes and procedures. She is also chair of the organization's Equity and Inclusion Working Group which launched this year.
The pandemic crisis created a host of challenges for Minott – not least keeping track of the ever-changing health and safety information.
"There was a time when the organization was working around the clock to go from monthly board meetings to weekly, and sometimes multiple times a week, in order to get decisions made to address the crisis and the changing health and safety information coming from the government," says Minott. Dairy Farmers of Ontario worked closely with provincial and federal governments, and with the processors that purchase milk, in an effort to address issues from an industry-wide perspective.
A cross-functional team was created that met daily to discuss projects and challenges throughout the organization. The IT team built a system through which projects could be listed and teams could access deliverables and make updates to keep everyone informed.
Meeting increased demand and maintaining the quality of Ontario's milk supply, while adhering to safety standards have been top priorities for the executive team at Dairy Farmers of Ontario throughout the pandemic crisis.
"The organization worked incredibly hard getting milk supply to Canadians. It was a very interesting time," says Minott. Relying on external law firm expertise allowed Minott to keep up with the increased volume of work.
"This is the benefit of having good law firms around you that you've already built a relationship with, that understand your industry and the specific issues you're dealing with," she says. "I already had a solid foundation, so I was able to draw on that external legal expertise quickly, so that was very helpful." Currently the sole lawyer at Dairy Farmers of Ontario, working with one law clerk, Minott is hoping to onboard a second lawyer this month.
Using technology such as Cisco Webex enabled the board to pivot rapidly to virtual meetings, which meant training the board quickly and efficiently to access the technology needed for virtual motions and voting as well as recording minutes. The process has been so successful that Dairy Farmers of Ontario is now considering implementing a hybrid system with a combination of virtual and in-person meetings in the post-pandemic world.
"It was almost like a baptism by fire, but we see the benefit of virtual meetings for sure," says Minott.