The proper use of newly minted remediation agreements was always going to be a judgment call. Now it appears judgment may have been seriously lacking in what would have been the very first application of a new Criminal Code amendment allowing corporations to avoid prosecution.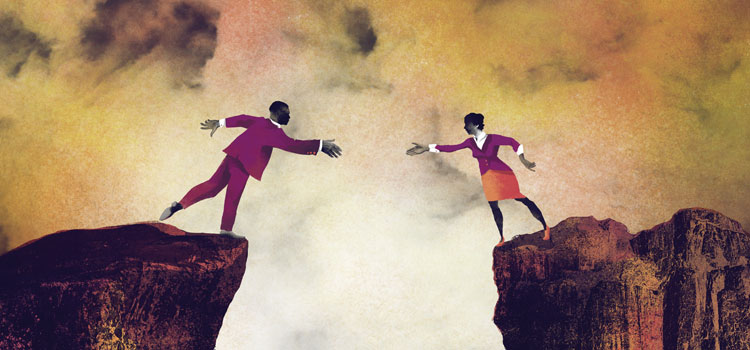 The proper use of newly minted remediation agreements was always going to be a judgment call. Now it appears judgment may have been seriously lacking in what would have been the very first application of a new Criminal Code amendment allowing corporations to avoid prosecution.
With the demotion and subsequent resignation of the former justice minister and attorney general, Jody Wilson-Raybould, the resignation-in-sympathy of treasury board secretary Jane Philpott, accusations of obstruction of justice against Prime Minister Justin Trudeau, the resignation of his principal secretary, Gerald Butts, and the launch of inquiries by both the federal ethics commissioner and the Commons Standing Committee on Justice, remediation agreements have had a less than auspicious start.
"That's putting it mildly," says Norm Keith, a white collar defence expert with Fasken Martineau DuMoulin LLP in Toronto. "This is the first experience [with a remediation agreement] and it's blown up in the government's face. These things begin with prosecutorial discretion and prosecutors may be hesitant to exercise their [favourable] discretion," Keith says. "I think it's going to be hard, right now, to get a DPA," (deferred prosecution agreement, a term used in other jurisdictions for a remediation agreement). But he says he's confident any taint will eventually dissipate and companies will get the benefit of what he sees as a good law.
Under the Criminal Code amendment (Part XXII.1) enacted Sept. 19, companies charged with various acts of corruption can agree to a public statement of facts outlining illegal acts, undertake corporate governance reforms and pay financial penalties rather than face trial and potential conviction under the Criminal Code or the Corruption of Foreign Public Officials Act. Additionally, a company would be required to turn over all available evidence supporting corruption charges against individual employees. Remediation agreements could also involve disgorging profits from corrupt acts, providing restitution to victims and undergoing supervision by an outside monitor.
All of that, however, might be far better than a criminal conviction that would bar the offending company from bidding on government contracts in Canada, and in many other jurisdictions, for up to 10 years. In the case at issue, it's been widely speculated that a conviction could cause the failure of Montreal-based engineering giant SNC-Lavalin Group Inc., with dire consequences for investors, pensioners and 52,000 employees worldwide — or trigger a corporate takeover of a company the Quebec government regards as "strategic."
In order for a company to be eligible for a remediation agreement, a Crown prosecutor must first be convinced it's in the public interest. The attorney general must then sign off on allowing the negotiation of an agreement in lieu of prosecution. And the final terms of the deal must be approved or rejected by a judge to ensure the interests of justice.
SNC's petition for a negotiated settlement fell at the first hurdle, when director of public prosecutions Kathleen Roussel refused to allow it. The company had sought to negotiate a remediation agreement to resolve allegations that had already seen several of its former executives go to trial — with mixed results. Charges against the company relate to alleged bribery of Libyan government officials totalling $47.7 million and alleged fraud against Libyan organizations reaching $129.8 million. Former SNC executives have also been charged in connection with corruption around the $1.3-billion Glen site of the Montreal University Health Centre and on the Padma Bridge project in Bangladesh.
After being charged by the RCMP on Feb. 19, 2015, SNC lobbied hard and continuously for Ottawa to enact legislation on remediation agreements — similar to deferred prosecution agreements already available to companies in the United States, the United Kingdom and France.
Somehow, charges against SNC didn't reach court for some 42 months, during which time the federal government consulted on details of a new remediation law and secured its passage. Then action commenced with a flurry.
A preliminary hearing on charges against SNC, originally scheduled for Sept. 10, was set over until Oct. 29, by which time the new legislation had been enacted. The Canadian law came into force Sept. 19, 2018, but by then, court records show that DPP Roussel had already informed SNC on Sept. 4 that she would not negotiate a remediation agreement. Trudeau says he met with AG Wilson-Raybould Sept. 17 but didn't pressure her to overturn the DPP's ruling. He says he only assured Wilson-Raybould that the final decision was hers to make. He later added that any lobbying of the AG by his staff was done to protect jobs.
The AG and the prosecutor's office held firm and, in October, SNC announced that it had been denied a remediation agreement. As its share price slumped 14 per cent, the company sought a Federal Court order reversing Roussel's decision. In an official written response, Roussel said that SNC's application was "bereft of any possibility of success and should be struck." The Federal Court ruled March 8 that there were no grounds to review the decision of the prosecutor.
A recurring question in the media has been whether remediation agreements can or should apply retroactively to charges laid more than three years before the law was enacted. Without commenting on the specifics of the SNC case, Fasken's Norm Keith says he believes "the Canadian DPA program could [properly] be applied to any criminal charge that has not been fully resolved before the courts."
In a Jan. 14 cabinet shuffle, Trudeau demoted Wilson-Raybould to veteran's affairs and on Feb. 12 she resigned from cabinet. She later told the Standing Committee on Justice, "I experienced a consistent and sustained effort by many people within the government to seek to politically interfere in the exercise of prosecutorial discretion in my role as the attorney general of Canada in an inappropriate effort to secure a deferred prosecution agreement with SNC-Lavalin."
With SNC before the courts, experts in white collar crime declined to comment directly on the case, as did SNC. But in An Open Letter to Canadians, SNC says some 10,000 Canadian employees have left the company since charges were laid and that 9,000 remaining Canadian employees could be adversely affected by a trial, along with pensioners and clients.
"This debate is about what is right for this country," the letter says. But s. 715.32 (3) of the new remediation law says that if a company is charged with bribery under s. 3 of the CFPOA, as is the case for SNC, "the prosecutor must not consider the national economic interest" in deciding whether to negotiate or prosecute. Section 715.32 (2) says factors that should weigh against negotiation include the degree of involvement of senior company officials and whether there are current or past charges of similar bad acts — all of which could be interpreted as counting against SNC.
Michael Bryant, executive director of the Canadian Civil Liberties Association, says the long delay of the SNC court case and its eventual close proximity in time to the enactment of remediation agreements doesn't look good.
"Legislative change to accommodate a single criminal defendant is very suspicious and smacks of favouritism or cronyism," Bryant says. "The CCLA is [also] concerned about the appearance of politicizing a prosecutorial decision."
"A pox on both their houses," he says of Wilson-Raybould and Trudeau, who have seemed, in his estimation, to be on shaky ground in various public statements. He says the former AG has appeared more "resolute" than reasonable, while the PM should never have told Canadians that Wilson-Raybould's demotion was about filling a vacancy at veteran's affairs.
"Transparency would have served the prime minister and the administration of justice much better." Now, Bryant says, the CCLA would like the matter referred to the Supreme Court of Canada "to bring about some clarity and confidence in the system."
As for remediation agreements, he says, "it's debatable whether or not they're appropriate. I don't like them because it means corporations can be above the law. Our criminal justice system is merciless — yet here we are, creating mercy for corporations."
Bryant says if Ottawa wants to provide more flexibility in addressing corporate crime, "they should change the rules of the procurement system and stop trying to get the justice system to do their dirty work."
To the contrary, corporate lawyers with experience in governance and international law insist that remediation agreements make sense as a general principle. They point out that after several leading nations tightened international anti-corruption laws in the 1990s, the U.S. almost immediately introduced deferred prosecution agreements. To date, some 400 agreements have been negotiated in the U.S., with most relating to the 2008 financial crisis. The U.K. adopted a DPA regime in 2010.
"They're not a get-out-of-jail-free card," says Mark Morrison, a lawyer in the Calgary office of Blake Cassels and Graydon LLP. "They're not just a cost of doing business." He says DPAs are more appropriate for companies than criminal prosecutions because corporations can't be incarcerated — but they can pay fines and undertake organizational change, such as governance reform and external monitoring.
Morrison notes that Canadian legislation requires the company to sign a "relatively fulsome statement of facts" relating to criminal charges, which is then made public — unless a judge decides otherwise. Disgorgement of ill-gotten gains, restitution and punitive fines are all geared to be proportional to the gravity of the offence and the combined impact could be severe, he says. Where companies fire perpetrators and adopt new governance procedures, Morrison says, he thinks there's a strong case to be made for legal flexibility that protects the ongoing employment of the vast majority of workers uninvolved in criminal activities.
He adds that "where companies are doing all the right things, remediation agreements can help hold individuals accountable" by requiring evidence of their criminal acts be turned over by the company.
Keith says a DPA is, in some ways, better than a criminal conviction and a fine in that it has an ongoing impact, including "a certain rehabilitative aspect."
"It's supposed to be a more tailored and sophisticated approach to holding a company to account," he says. He notes that a DPA can require restitution, governance reform and an extended period of external oversight. Perhaps most importantly, he says, a DPA that prevents the failure of a company protects investors from the impacts of executive malfeasance.
With the new law now in effect, the question for every general counsel is what to do if they become aware of criminal activity conducted under the auspices of the company.
Morrison says the GC should first make immediate and careful inquiries to validate the existence of a problem, then take it to the board of directors. He says the board will typically strike a special committee to address the situation, being sure no implicated persons are part of the committee. Committee actions should include: identifying the scope of the problem; stopping all illegal activity; retaining expert outside counsel, where necessary; correcting internal governance and compliance shortfalls; and, managing potential legal exposures, including whether and when to take its findings to law enforcement.
"Every company is going to have its own unique set of considerations" around self-reporting, Morrison says. But he adds that "a company that elects to self-report is more likely to get a remediation agreement than one that elects not to self-report."