Examining paths to shift your perception of yourself as a legal professional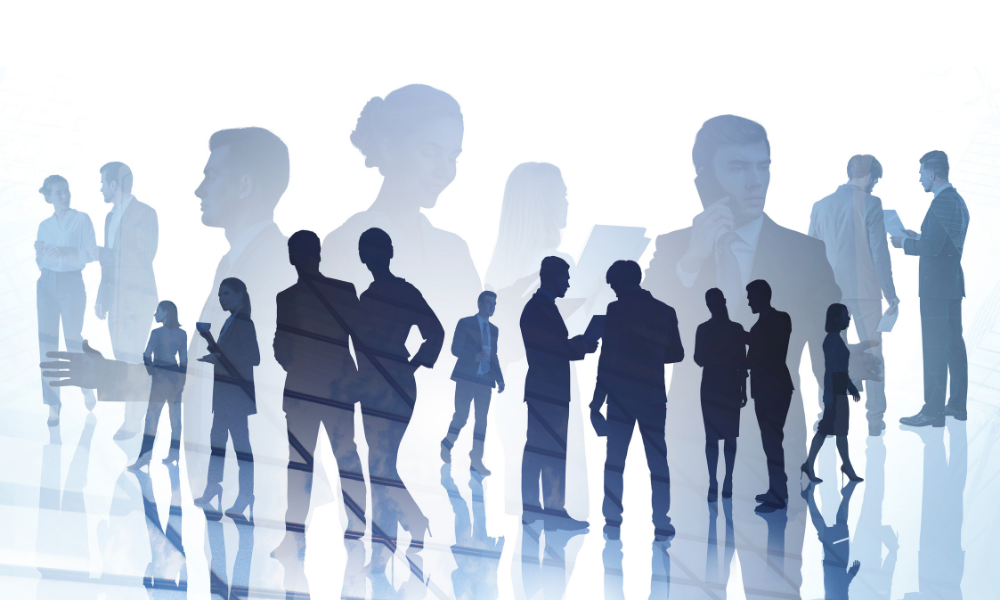 Some people equate 'being a lawyer' to 'being successful'. Indeed, after years of arduous training (an undergraduate degree, one or more legal degrees, bar exam prep courses or bar school, articling, etc.), one might expect success to just… happen. And yet, it is not unusual for some of us – including after years of practicing law – to still feel a lack of satisfaction, purpose, or meaning in our lives. In this series of articles, of which this is only the first, we invite you to reconsider how you observe the world. Our hope is to help you catch a glimpse of what 'purpose' might mean for you, and to allow for a new experience as to what practicing law means to you.
Perhaps you've admired Annalise Keating's intense determination and skillful maneuvering in helping her students get away with murder. Or perhaps you relish the patiently dramatic flair of a Perry Mason, establishing a client's innocence by an eleventh-hour plot twist. Or, being legally blonde, you have always felt innately comfortable using legal jargon in everyday life, and have yelled "I object", when whistled at, à la Elle Woods.
We both once worked in the building where Universal filmed Suits. On the upper floors of a tall, glass-laden, shiny new tower, downtown Toronto. Right on Bay Street, where corporate Canada lives. Modernity! Luxury! Elegance! It's always struck us as remarkable that some of our friends believe that most actual lawyers, and the practice of law itself, look anything like what happens at Pearson Specter Litt LLC. Yes, we were corporate lawyers; but no, we weren't simultaneously litigators. For sure, we dabbled in litigation occasionally – but frankly, neither of us enjoyed it very much. And we certainly didn't represent clients in a courtroom; we thought it best to leave that to those who actually specialize in, and enjoy, that kind of work. Yes, we did occasionally perform research; but no, none of that happened in libraries. That's what computers are for. And yes, we were both fortunate to take home a very decent income; but no, neither of us was a member of Suits character Harvey Specter's Gotham Car Club. In fact, one of us didn't own a car until 13 years into their practice of law.
Most know that the world as depicted by Suits, while bearing some resemblance to what the practice of law looks like, is a story. By 'story', we mean a single, particular representation of facts. It's not true, or false; it is a narrative. Now the reason stories are interesting is that, while inherently incomplete, they allow us – in the words of Jonathan Gottschall, The Storytelling Animal: How Stories Make Us Human – "to experience our lives as coherent, orderly, and meaningful." They are "what makes life more than a blooming, buzzing confusion".
Here's one story about Harvey Specter. He's a smart, good-looking, quick-witted, tall, blonde, prosperous, renegade professional. To some of us, this may be an attractive representation of a lawyer, something to aspire to. To others, it's the epitome of bad taste. Personally, having had our professional lives compared to Harvey Specter's ("Wait. You work where Suits was shot? Awesome!"), we're kind of on the fence.
And yet, as much of a story Suits is, it has very real impacts. Stories such as these reflect not only how the rest of the world perceives lawyers, and by extension the practice of law. They also affect how lawyers observe themselves. First, they inform our individual decisions to begin a career in law, and second, they shape our actual practice.
For Anthony, being a lawyer meant being the person who has all the answers. Lawyers are getting it right every time. And they know it: they're confident. Now that's a very high bar (pun intended). For Fabien, it was a variation on that topic: being a lawyer meant being perfect. Lawyers are flawless. They see a client's file to completion as a suave surfer rides a wave.
A conflict arises when the lawyer doesn't have the answer; they're imperfect – the wave comes crashing, and along with it the surfboard, and the suave surfer. Perfection is unattainable; it is based on perceptions, i.e., stories. Brené Brown, who has spent two decades studying courage, vulnerability, shame, and empathy, wrote in The Gifts of Imperfection that "there is no way to control perception, regardless of how much time and energy we spend trying." We share her view that perfectionism, including seeking to or claiming to hold all the answers, is self-destructive, and leads to self-blame. From the conversations we have had as coaches, that is a common phenomenon in the legal profession. Often, it shows up in the form of the questions: "When and how will I know enough to declare myself competent?" and "If I don't know something, and am unable to find the answer based on my own research, how do I seek help?"
The world many lawyers live in is one where a single mistake questions our very identity. With time, we have all developed a way to observe the world, and ourselves. The way we observe is influenced by family, environment, religion, social media, and the list goes on – and yes, it includes your favourite fictional characters. Before becoming lawyers, and while practicing law, especially in early years, we create a concept of an ideal self, and ultimately a concept of an ideal lawyer. This creative process is important because the way we observe our world actively determines how the world shows up for us. Specifically, the way we observe the world creates our reality. In other words, our personal assessment of what a lawyer is creates a context. This context is the backdrop for the manner in which we view our work, and limits or expands how we speak and feel about what we do – and changes what we do.
This context? Often we take it for granted. We are blind to other possible ways to practice; we discard them as not-us. As Harvey Specter says in Suits: "I'm not going to admit I don't know something. After all, I am Harvey Specter: I know precisely what to say and when, and this episode ends with me winning, again, while the credits roll" But do we? This context can limit true self-expression, where our intended expression falls outside of what we deem to be that of our ideal lawyer. If the action we take, or the outcomes we achieve, are outside the norm of what our ideal lawyer would do, then we may wrestle with feelings of guilt and disappointment.
There is tremendous freedom in observing the world differently, and creating a new context. Freedom exists where we are able to see possibility. Whether we choose to act on that possibility is another topic, but we should begin by examining what it means to be a lawyer, to us personally, and whether that context is conducive to our being the kind of lawyer we want to be.
We always have the option of approaching being a lawyer in a new way. We may never have access to the entire realm of what is possible, in that certain things may always elude us; but with the knowledge that we can access a greater portion of that realm, we can begin to change. In this series, we will propose paths to shift your perception of yourself as a legal professional, and of the world around you.
Anthony Gordon is the CEO of FiduSure Financial Inc., a boutique financial firm that specializes in financial, tax, and estate strategies for professionals, entrepreneurs, and business owners. Anthony practiced corporate and commercial law for several years before becoming a financial advisor and tax minimization specialist. As a financial advisor, Anthony and his team work closely with lawyers, accountants, bankers, and financial advisors to provide their clients with unique financial and estate planning solutions. He has completed the Newfield ontology coaching course.
Fabien Fourmanoit is Vice President, Legal, with Xplore Inc., Canada's largest rural-focused broadband service provider. He was a winner of the Lexpert Rising Star award in 2020. Fabien is a member of the Advisory Board of the McGill Law Journal, and a Board member at Ouverti, a not-for-profit specializing in developing and incubating open-source personalized applications for social enterprises. Previously, he was Senior Legal Counsel at Bell for nearly 13 years, in Montreal and Toronto. He began his practice at Borden Ladner Gervais. He has completed the Newfield ontology coaching course.