We must venture beyond our comfort zone, writes Andrew McLaughlin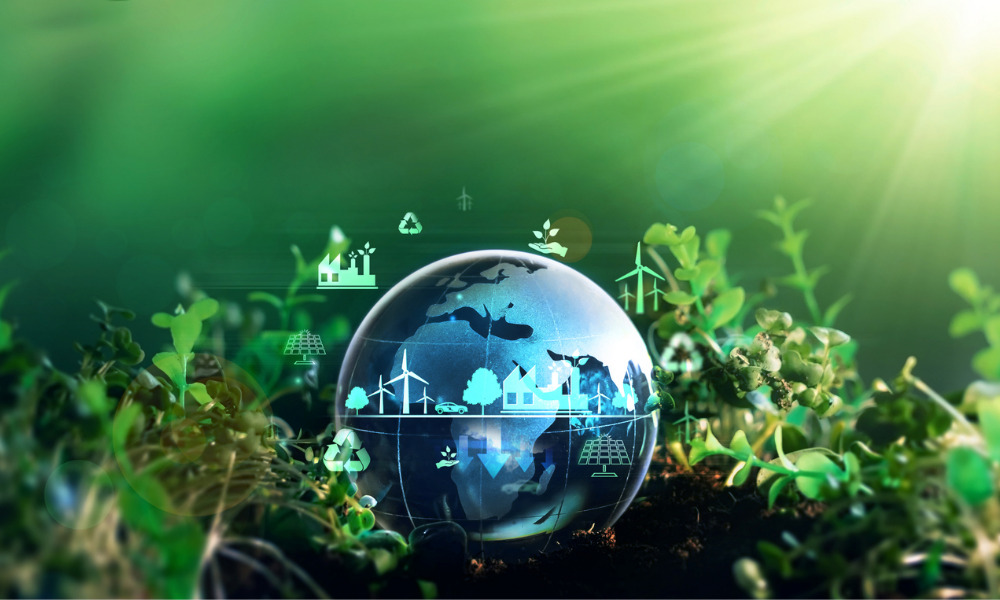 As the world races toward the net-zero transition, Canadian in-house legal teams will be increasingly called on to help lead their organizations' decarbonization efforts.
While complying with Canadian disclosure requirements will be part of this story – especially considering the implications of the ISSB's standards on climate-related financial disclosures released in June 2023 – in-house counsel's potential involvement in decarbonization can go much further than reporting.
From playing a central role in helping organizations craft and implement decarbonization action plans to securing buy-in from decision-makers across operations and aligning these efforts with broader company, industry, and global dynamics, in-house counsel have ample opportunities to add value in this area.
However, if counsel want to take on a broader leadership role, we must be ready to venture beyond our comfort zone. We must accept that no proven playbook exists for companies seeking to decarbonize operations. This realization may be uncomfortable for those used to traversing well-trodden paths. As a result of this lack of guidance, many companies are still sitting on the sidelines, awaiting more clarity before taking any significant steps toward decarbonization.
Unfortunately, this approach presents considerable risk, as the velocity of change is of central importance in addressing the climate crisis. The clock is ticking. The more time spent sitting idle now means the faster we'll need to sprint in the future to make up for lost time as we strive to curb the crisis.
Without a proven playbook, the next best thing is to learn from each other: what's worked, what hasn't, and why.
As I've called for on previous occasions (including in this magazine regarding ESG and sustainability efforts more generally), there are certain areas where the in-house bar's default toggle should be set to "open sharing" mode, albeit with the necessary safeguards in place. Decarbonization squarely falls within this category. By collaborating and supporting each other in these efforts, we can help propel our organizations forward while driving broader advancement across industries.
In this spirit, I'll share an update on our progress at Major Drilling Group as we prepare to launch a company-wide Decarbonization Action Plan (DAP).
We have publicly reported on our greenhouse gas emissions since our baseline year, 2018. Since then, we've identified significant obstacles – as well as opportunities – that have led us to conclude that we're operating in one of the more challenging industries to decarbonize.
Earlier this year, we embarked on the development of our DAP, which comprises several key components:
identifying and prioritizing high-value emissions-reduction opportunities, including operational efficiencies and equipment upgrades (some of which were recommended by an external emissions consultant following a detailed assessment)
formulating targeted strategies for engagement and collaboration with specific key clients, suppliers, and other industry players
setting objectives for continuous improvement in data capture and quality
considering GHG targets in an industry that experiences a highly fluctuating business cycle
establishing an internal messaging strategy supported by a strong tone from the top
allocating the necessary budgetary commitments to execute the plan
The DAP is overseen by a cross-disciplinary working group and is guided by a set of agreed principles.
As we progressed through that process, it became evident that, regardless of the business or industry, any decarbonization plan needs to be flexible enough to adapt to technological advances, changing industry trends, and rapidly evolving regulatory environments and reporting standards. It's an undertaking that involves forging ahead despite numerous uncertainties and incomplete information. The plan should closely align with the company's overall strategy and industry positioning. And, as it's an effort anchored in data capture, collection, and analysis – a central focus must be continuously improving data quality year over year.
Finally, the more we advanced, the more the complexity and scale of the challenge ahead – both for us and the broader economy – became apparent. Sitting on the sidelines is no longer tenable. For those further along in this process, I encourage you to consider sharing your lessons learned, as this can significantly impact companies looking to break out of the starting gates.