Making Major Drilling Group a leader in environmental, social and governance matters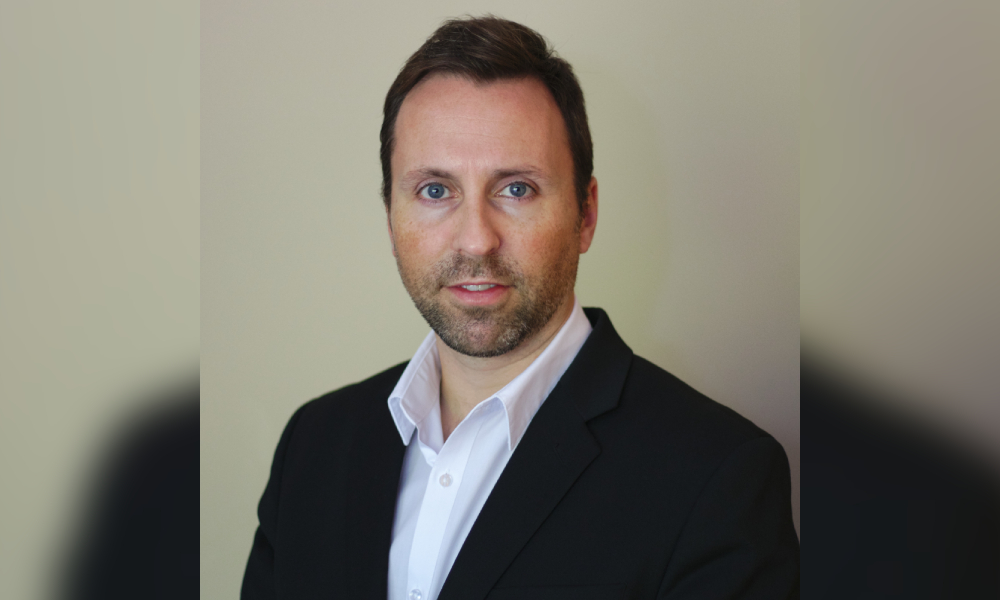 As vice president, legal affairs, general counsel and ESG lead at Major Drilling Group International Inc., Andrew McLaughlin is adept at handling a wide variety of legal issues. Having been the sole lawyer at the Moncton, NB-based international drilling services company for five years, McLaughlin is accustomed to navigating employment matters, litigation and acquisitions, in addition to compliance and anti-corruption, but one of his strongest passions is leading an environmental, social and governance program.
Major Drilling entrenched an environmental, social and governance strategy into its framework some time ago, with more recent endeavours including tracking and reporting carbon dioxide emissions. Since McLaughlin was named as the point person for the organization's global ESG efforts in early 2020 following a pitch to the CEO, he has taken the program to new heights.
"Our challenge really was to formalize and consolidate our efforts under an overarching ESG framework that could apply across our global operations," he says. McLaughlin led the development of the framework during the early part of the year, and it was approved by the board in June 2020. The framework involved establishing an ESG policy and a committee of seven other team members from a cross-section of diverse geographic and operational areas. The committee is in the process of developing an ESG repository, which McLaughlin describes as a "critical piece of the framework."
"We really want to make sure that we're focusing on metrics and indicators where we can have an actual impact out in the field," he says. The committee developed an external communication plan through which the ESG story can be shared with various stakeholders.
"It's been a really interesting journey," says McLaughlin. "I think we're definitely a leader as one of the few public companies in New Brunswick on the ESG front, and it's an exciting opportunity for us to serve as a role model, both in the province and also in the industry."
General counsel are ideally suited to work on ESG initiatives, according to McLaughlin — in part due to their position as strategic and trusted business advisors with a direct line to corporate leadership and in part due to their skillsets.
"Given the nature of our work [as in-house counsel], we're intimately involved in drafting corporate policies, standards and working on issues of legal compliance, governance, human rights, anti-corruption, diversity and risk management," he says. "These are all very much at the heart of an overall ESG framework, so there's a real alignment there."
McLaughlin was drawn to Major Drilling five years ago, after completing a six-year stint as a diplomat with Canada's foreign service, which involved spending three years in Cuba and three years in Mexico. Although he relished his time abroad, he was keen to return to the private sector in Canada — and to maintain the opportunity to travel.
"I identified Major Drilling as a company that was operating internationally and has a strong presence in Latin America, which is really where my passion lies. It just so happened that the general counsel at the time was thinking about retirement, so, after probably a year of discussions, we made it work and it was a great fit," says McLaughlin.
Establishing a goal to shrink the perceived gap between employees in the field and corporate head office and deliver messages in a way that resonates with employees, McLaughlin launched an online legal education platform called Lawyer's Corner to foster a better understanding of on-the-ground legal issues for front-line workers.
"The online legal education platform has been a way to humanize head office and break down some of those psychological barriers that folks might have in the field when they think of head office," says McLaughlin. He also arranged for videos to be filmed that would be both educational and entertaining, covering topics such as anti-corruption training, contract negotiations and data protection.
"With organizations like ours that are spread across the globe, there is a real risk that the legal department can get lost in the shuffle and that compliance obligations could fall victim to this out-of-sight-out-of-mind syndrome," says McLaughlin. "If you're not creative in your approach, passing things through the legal department can be seen as more of a tedious, mandatory step."
In addition to offering legal advice to colleagues around the world through Lawyer's Corner, McLaughlin also relies on a solid network of trusted international legal advisors as well as legal expertise in Atlantic Canada to navigate local laws.
The COVID-19 pandemic crisis presented the senior leadership team at Major Drilling with an urgent and complex problem, as the company operates across multiple jurisdictions around the world, maintaining field operations and offices in Canada, the United States, Mexico, South America, Asia, Africa and Europe. A crisis response team was quickly launched, and McLaughlin's work shifted to a greater focus on potential liabilities that could arise as a result of the pandemic, while continuing to provide service to employees around the world.
McLaughlin's goal for 2021 is to expand his network across Canada by making connections with other general counsel with whom he can share ideas.
"Many of us work in silos and specific pockets, and given the nature of our profession, we tend to hold information pretty close to our chests as lawyers, and that's generally wise, but I think when it comes to great ideas, we should be a bit more open to making an exception," he says. With that in mind, McLaughlin is working with McCarthy Tétrault to host an online platform for the in-house counsel community to share innovative, concrete and practical ideas for projects.
"We need to collectively add value to the organizations that we serve," he says.
Name: Andrew McLaughlin
Company: Major Drilling Group International Inc.
Title: VP, legal affairs, general counsel and ESG lead
Years in the industry: 16
Career highlights: Leading a strong team on the adoption of our ESG framework has been extremely rewarding because I truly believe that it sets our organization up for a brighter and more sustainable future.
Career lowlight: We've lived through an industry down-cycle that started several years ago so we faced some unique challenges as part of that. We're thankfully coming into an upturn now so, hopefully, that's in the rear-view mirror.
FACT FILE
Named among Lexpert's Rising Stars, 2018 – Leading lawyers under 40
Selected as Emerging Canadian Leader for Banff Forum, 2018
Named by 21 Inc. as one of Atlantic Canada's top 50 leaders under 40, 2015 
Trilingual (English, French, Spanish)
Previously served for nine years in Canada's foreign service, including six years in Latin America