Stikeman Elliott's Jennifer Koschinsky brings a powerful combination of dedication, expertise, and fun to her practice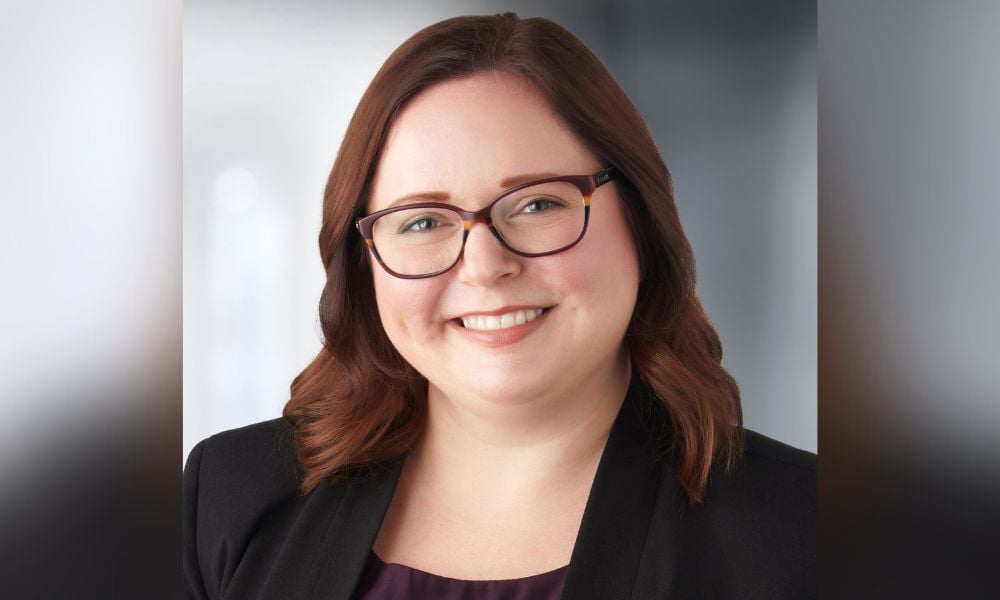 This article was produced in partnership with Stikeman Elliott LLP
Jennifer Koschinsky began her journey as a lawyer in Calgary, working on a massive corporate espionage case. She spent ten hours a day, six days a week for 18 months doing document review which she says, to put it mildly, didn't give her much career satisfaction. But she was determined to find her place in the profession: she grew up hearing from her father, who spent over 30 years as a lawyer with the Government of Saskatchewan, that it was the best job in the world, and Koschinsky never considered anything else.
So Koschinsky moved home to Saskatchewan before ultimately returning to Calgary, building her experience in many different practice areas from regular commercial litigation, construction, estates matters, debt collection and everything in between. While that provided an excellent knowledge base for interacting with clients, Koschinsky calls labour and employment "the through line" in her career.
"It's the human element – the stories – that makes employment law interesting," she says. "The practice is about people. We see the mistakes people make, the successes people have, and everything in between."
For Koschinsky, "the joy of the opportunity" in joining Stikeman Elliott LLP as senior counsel was that the firm's Western Canadian Employment & Labour Group dedicates 100% of its time to labour and employment matters, a rarity for that practice area. The Chambers Canada ranked E&L practice boasts powerhouse lawyers across their national team acting on both corporate transactions and employment litigation matters, as well as providing day-to-day operational advice. The Western group advises employers in both Alberta and British Columbia – with the unique dual nature of the practice a key differentiator for clients operating in both provinces – and many of the employers represented are American or international, dovetailing with Koschinsky's interest in cross-border matters advising companies entering and operating in Canada.
Along with her passion and expertise, Koschinsky also brings to the table her own unique approach. A major component of her success is the support she gives her clients and the ability to bring some levity to matters when she can. Though as nice as Jennifer is known to be with her clients, often she is dealing with serious situations requiring her to switch to formidable lawyer with opposing counsel.
"Clients wonder where their Jennifer went," she laughs. "I'm always answering the phone with an upbeat hello and we have a lovely chat, but then suddenly I'm business Jennifer, my voice has dropped three octaves, and I'm taking it seriously."
Developing authentic relationships with clients is paramount, as they need to trust your advice even when it's the opposite of what they want to hear. Being a "yes man" loses clients over time, while building a level of connection that allows you to have difficult conversations and set reasonable expectations keep clients coming back – and ultimately that's what makes the lawyer-client relationship successful.
Koschinsky leaned on this principle over the COVID-19 pandemic period, calling the last two-and-a-half years a wild time for employment law. Lawyers were assisting clients in making unprecedented decisions, and as more guidance comes out of the court and arbitrators they're finding out if those decisions they advised on were the correct ones. Navigating out of COVID, Koschinsky is working closely with clients as they grapple with what they need from their workforce and how best to implement that while ensuring they keep top talent.
The pandemic also highlighted the wisdom of another major tenant of Koschinsky's practice: lessons learned. She follows up with clients after the resolution of an issue with key takeaways to try and ensure they don't end up in the same situation down the road. Constantly operating in reaction mode is stressful, while dealing with them proactively alleviates stress all around. And while she started out strong as a litigator, Koschinsky soon found power in keeping control over the outcome rather than putting it in the hands of a decisionmaker.
"An ounce of prevention is worth a pound of cure. To the extent we can put into place practical policies, practical agreements, and practical processes that can cut things off before they become bigger issues – that's the best planning we can possibly do with a client."
Koschinsky also brings to her new role a long-standing dedication to mentorship, where she focuses on giving back to the profession by tackling the hard skills young lawyers aren't taught in law school. Interacting with clients, the best way to broach difficult discussions, and even how to tell that a particular lawyer-client partnership is not going to work are critical to the business of law. No matter their practice group young lawyers will deal with different sizes and types of business across various industries, and "taking every opportunity to learn – about how an oil well operates, for instance, or what is a garnishee summons ­– adds up to create a solid knowledge base so in client discussions you understand the challenges they're facing and the business needs they have."
As dedicated as Koschinsky is to her practice, she's an advocate of maintaining work-life balance and keeping up with interests outside the law. She works to travel – having visited over 40 countries and counting – and says it's about embracing the peaks and valleys that exist in the profession.
"That down time is a gift rather than a curse, and your viewpoint on that evolves during your career," Koschinsky says. "I've been at this for 17 years, and the advice I give is not to take all of this too seriously. I've learned not to stress in the down times but rather to take advantage of them."
Ultimately, joining Stikeman Elliott was "a very easy decision to make," Koschinsky says, adding that the firm's reputation in the market is unmatched. Their strategic focus on E&L and issues such as diversity and inclusion – deeper than a check-the-box exercise, Stikeman Elliott's efforts to bring diverse voices to the table are overseen by a National Diversity, Equity & Inclusion Committee supported by regional committees from each office – "closely align with my longer-term practice aspirations and motivators."
"I get to work with excellent lawyers who are experts in their fields and with interesting clients on complex matters, requiring adept emotional intelligence, political sensitivity, and decisive legal advice. It was a no-brainer."
Though she has a very different practice and lifestyle compared to what her father pursued ­– "He's very much a solicitor and seeing me turn out to be a 'solici-gator' has been entertaining for him," she laughs – Koschinsky knows he's proud and has enjoyed watching his daughter come up in big law. And while she's still building her practice, client base, and expertise, she can now whole-heartedly agree with his proclamation that this is indeed the best job in the world.
"Throughout my career, what's been consistent is my desire to actually do the work of being a lawyer," she says. "I love what I do, and I'm very much looking forward to continuing my development here at Stikeman Elliott."