Powerhouse firm Stikeman Elliott provides golden opportunity to achieve career goals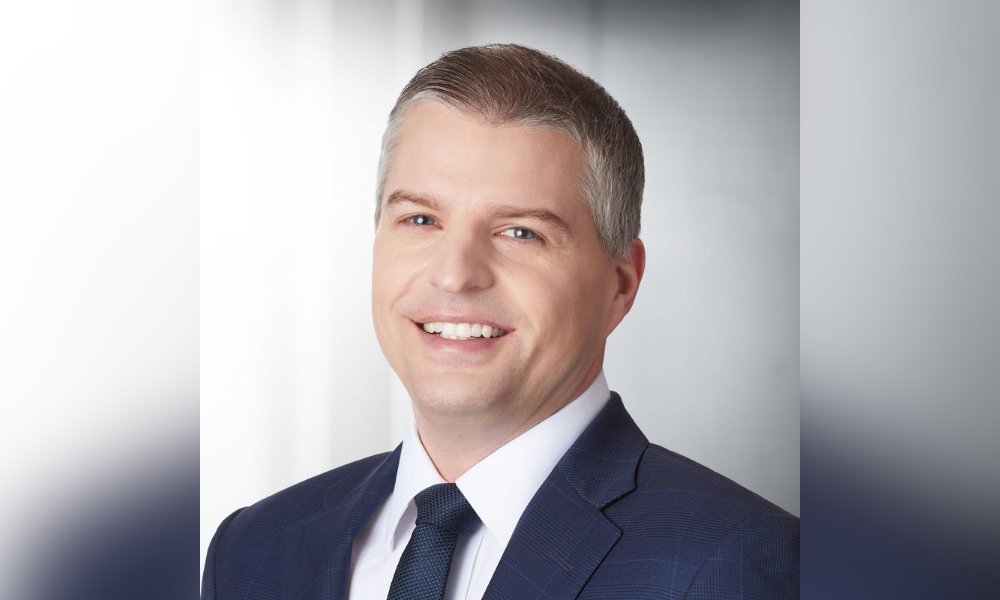 This article was produced in partnership with Stikeman Elliott LLP.
Like many young Canadians, Adam Dlin grew up obsessed with hockey. He's lived and breathed it as both a fan and an athlete for as long as he can remember, but eventually his passion evolved from the athletic pursuit to encompass the business side of the sport. And as his perspective shifted, he realized the power players off the ice and behind the scenes often had one thing in common: a legal background. Dlin homed in on the intersection between the law and business and developed "tunnel vision towards pursuing a legal education, with the most practical path to a career through a business degree."
Dlin left his family home in Vancouver to pursue a business degree at McGill University in Montreal, with the goal of supplementing it with law school afterwards. In his final year of undergrad in the early 2000s, a connection from his hometown, hockey great Ryan Walter, put Dlin in touch with the Toronto-based NHL Players' Association. They were looking for a summer student to assist during salary arbitration season, and to Dlin's delight he landed the opportunity. He joined the labour department of the NHLPA for the summer between his last year at McGill and his first as a law student at the University of Toronto, and again between his first and second years of law school – and Dlin's time with the NHLPA can only be described as formative. Being so close to the action was amazing for a die-hard hockey fan, "but it was the other parts of the experience that were much more valuable."
"The opportunity opened my eyes to what I could expect working as a lawyer in terms of what's required to be successful, and it left an impression on me," Dlin, now partner in Stikeman Elliott LLP's M&A and Private Equity Groups in Vancouver, says. "I had never experienced that intensity. Everyone had a huge amount of ambition, a strong work ethic and were relentless in client advocacy. They had a great ability to give constructive feedback in a way that encouraged and challenged you, and I really stepped up my game. It prepared me well for what a law firm is like."
Articling at Cassels Brock & Blackwell LLP exposed Dlin to the sports and entertainment world but he soon realized it would be challenging to focus on those areas exclusively. But the firm also introduced him to private equity and M&A in general, and there he found his calling. Big or small there was always a thrill in bringing a deal to its conclusion, and Dlin found the work intellectually stimulating and personally rewarding. Not least of all, deciding to focus on private equity and M&A meshed with his desire to move back to his home province, as it was a practice area he could excel in outside of Toronto.
At Clark Wilson LLP in Vancouver, Dlin almost immediately began work on private M&A transactional work alongside a partner who was a great mentor, accelerating Dlin's career significantly. The more he did the better he got as he honed his skills, gained traction in terms of client base and learned to provide value outside of the strict technicalities of the law. By 2014, Dlin felt he'd finally arrived. He led a divestiture transaction for Weatherhaven Global Resources Ltd., whom he'd assisted on general corporate and commercial matters for years. A local private equity firm Fulcrum Capital Partners made an investment in Weatherhaven and Dlin navigated sophisticated and experienced experts on the buy-side along with their equally impressive counsel. The successful completion of that transaction stands as an inflection point in his career – "That client and the history of transactions with them showed me that this is the place for me: I can hang with the many people I admire in the space both in and out of Vancouver and be a leader in the field in the long run," Dlin says – and he was motivated to grow his practice from a platform more focused on private M&A with a strong mix of both buy-side and sell-side work.
Making the move to Mogan Daniels Slager LLP, a leading boutique specializing in private equity and M&A transactions, took Dlin's career to another level, and his practice quickly grew from there. He spent seven years building up a buy-side client base, getting more exposure to both sides of the table and maturing his approach to negotiation. The decision to leave was "more pull than push" as Dlin first connected with Stikeman Elliott because MDS was looking to recruit, "but the tables turned pretty quickly," he laughs.
"I realized this was the opportunity that will allow me to move up one last time, but via a platform that has unlimited runway to achieve what I want to do and support what I want to build."
As the clear national leader in private M&A and private equity transactions, Stikeman Elliott has always been on Dlin's very short list of law firms that he could envision himself being a part of. The brand promise, the platform, the impressive stable of the best and brightest lawyers and the firm's client-first values align not only with his approach but with his aspirations. While being technically proficient is important, Dlin believes where lawyers differentiate themselves is by viewing the provision of legal services through the lens of the client. Dlin is seeing a rising sophistication among clients in the transactional space and changing expectations "are making us sharper, better and aware that now more than ever we need to deliver in all areas."
Dlin's responsiveness and ability to succinctly get to the crux of an issue and focus on presenting solutions rather than throwing up roadblocks are what sets him apart – "It can be as simple as replying to an email saying 'I got it, I'm on it, I'll get back to you,'" Dlin says, adding early on the power of "short, sweet and to the point" was impressed upon him – and he saw all of those values reflected back to him, to a person, at Stikeman Elliott.
"Stikeman Elliott, and in particular the Vancouver office, presented a compelling opportunity – large firm resources with small firm feel, businesslike but people-centric focus, 'real-time' access to specialists in a variety of disciplines, excellent recruiting funnel, experts across the administrative spectrum to support legal professionals so that they can do what they do best and an unparalleled reputation in my area of focus," Dlin says. "It was really a 'no-brainer' to come aboard the firm, where the future is extremely bright."
Dlin aims to deepen relationships between Stikeman Elliott and the local deal-making community in British Columbia, and to encourage participation of lawyers at all levels with various industry and professional associations. Already impressed by the caliber of law students and associates at the firm, Dlin looks forward to grooming the next generation to support his practice and ultimately grow their own. Above all, he wants them to develop a true passion for their role. Life is too short, and they work too hard, not to truly enjoy it, he notes.
Dlin's hope and expectation is to contribute to the Vancouver-based Stikeman Elliott team of private M&A and private equity practitioners in a manner that raises the group's profile as the clear leader in British Columbia. Stikeman Elliott has claimed this perch in its larger and more established offices and is prime to do so out west as well. He acknowledges that's a high bar, but notes "everyone at Stikeman Elliott moves in the same direction to build something and be part of something that's greater than the sum of its parts."
"Many people before me have laid a huge amount of groundwork to build the firm to where it is today, and I want to be a part of that moving forward," Dlin says. "I've always strived to be among and associated with the best of the best, and no other firm can contend to the appeal of Stikeman Elliott in terms of its profile in this space and what it can do for my career. So far it's living up to its promise – and I expect that will continue."