Rubin will be a speaker at Canadian Lawyer's Women in Law Summit in February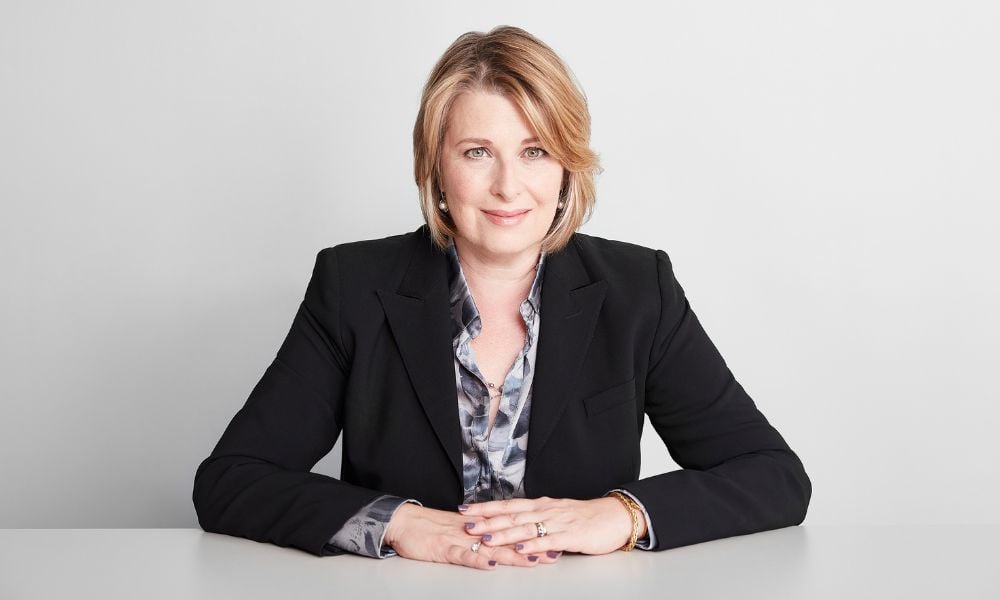 Canadian Lawyer spoke with Janice Rubin, the co-founder and co-managing partner at Rubin Thomlinson. Rubin will be a speaker on February 16 at the Canadian Lawyer's Women in Law Summit Canada on "Breaking the boys club – a novel approach to business development as a woman."
What did business development in the law look like when you started practising?
I started practising in the early 90s. As a young lawyer, I was removed from business development. What I recall, though, was a lot of drinking and sports. I didn't have access to that because I was a young lawyer. And even if I'd had access to it, that was not my thing. So, I probably wouldn't have been comfortable in it.
What business development practices worked for you as you grew your practice?
I was still a junior lawyer when I started my business in 1993. So, I didn't know what I was doing and didn't have many resources.
However, I knew I had to do some business development because I had to keep myself busy and financially solid. I heard somewhere that a great way to do business development was to be responsive. When somebody leaves you a message, write back right away. I thought that made intuitive sense. It was also cheap. I didn't have to pay anybody to do it. For the over 32 years I have practised, I think most people would describe me as highly responsive. And that was effective.
The other thing that was free and easy for me was to be pleasant in my interactions with other counsel. I don't mean being milquetoast or giving away your position. But you can be friendly and civil. It's going to make the prospect of practising for a long time easier. Other lawyers will be great referral sources if you are pleasant and good at what you do. You don't need to budget for those things.
The other thing that I realized is if you had a niche that wasn't particularly well populated, that was a very efficient and practical way to grow business.
How did the pandemic affect your business development?
We leaned into things we were already doing and did more of it. Pre-pandemic, we were already writing a lot. We have practice-related posts that are exceptionally well-read. But we amplified that during the pandemic, where we wrote more than we have done in other years.
Before the pandemic, we did some video presentations. But during the pandemic, we had to get serious. We found an excellent user-friendly platform. And during the pandemic, we were doing 10 webinars per year. They were fantastic for the people who attended, which meant they were connected to other people and could get relief from boredom at home.
So, the pandemic was an accelerator for us.
How has the hybrid workplace changed business development?
It means we do hybrid business development. I am about to travel to Vancouver for the first time since before the pandemic to do some traditional business development. At the same time, we will continue to do virtual things.
At the beginning of the pandemic, my partner Chris Thomlinson took all our workplace investigation training that we had done in person and converted it online. She worked hard to do that. And now, most of our training will stay virtual with a few in-person training sessions.
What should women keep in mind when they grow their law practice?
My advice is for all lawyers, but women tend to have more child-related disruptions than men. But that's not always the case.
You don't have to do all the business development in the first five years. Spread it out because, hopefully, you will practise for a long time. If you do something every day, every week, related to the development of your practice, you will be much happier over the long term.
It can be small, like writing a blog, being in touch with a colleague, or having a drink with someone. It should be part of your practice discipline. Ultimately, independence in your practice will give you the most freedom in your professional life.
If you can find something you love to do that you could repeat, that helps because, at times, it will feel like you're not working.
What should firms do differently to ensure they approach BD in a gender-neutral manner?
One size doesn't fit all. We must be open-minded that people have different rhythms to their practice and want to put a practice together differently. This attitude is not just about gender and sex but all life circumstances.
Can you speak to relationship-building versus transactional business development?
We base a large percentage of our practice on long-standing relationships. I was on a call yesterday with a client with whom we do regular work. I could see that the client was following along, and they found our presentation meaningful. That is very fulfilling, where you are helping to solve a client's problems.
On the other hand, given our practice, some employers call us and will never have a harassment complaint again. They're never going to have a complaint of sexual violence, but they've got this one. And so, they ask us to investigate that. And that's more transactional, but it is also meaningful.
What new or innovative things have you or other lawyers you know done in BD?
The things we did 30 years ago still exist, whether it is speaking at conferences, or being interviewed by the media or writing. I don't think those things have disappeared.
LinkedIn is interesting. I see people using social media to advance their practice interests. It is very effective when other people or I post things on our LinkedIn accounts. So, there are many things to do, but do something.
What other advice would you give young lawyers about business development?
Find something that works for you. Don't compare yourself to somebody down the hall and what they're doing. It is much easier to practice authentically.
*Answers have been edited for length and clarity.