Doble and Alexi's head of growth discuss their thesis for legal industry's AI integration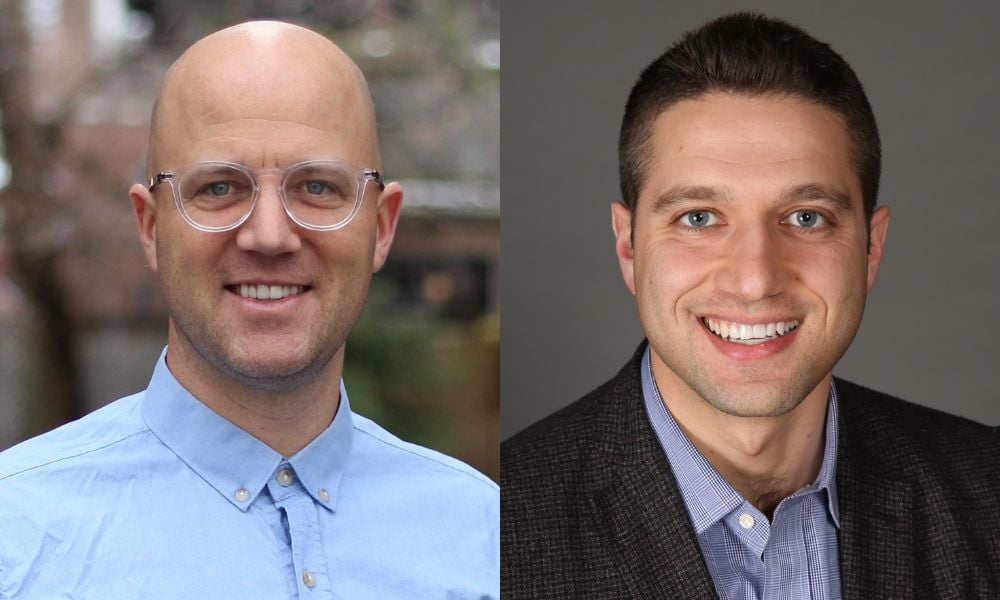 Daniel Diamond began his career with six years practising personal injury and other civil litigation. He once had a research assignment that took three days of searching for the right cases. When he joined Alexi, he tested the software by plugging the same request into the platform. In five minutes, it produced a memo with everything it had taken him three days to find. The experience showed AI's exciting capability.
"That kind of struck me, early on," says Diamond, who is now Alexi's head of growth, "that this is something that has insane potential."
Diamond's colleague, Alexi co-founder and CEO Mark Doble, says they have a "really strong thesis" on the role AI should play in the legal industry, whatever the technology's potential. It involves the broader issue of "AI alignment:" whether AI is aligned with human interests.
"It's really important that we figure out, what we're calling, professional AI alignment," says Doble.
"We think it's really important for the effective functioning of the legal industry that lawyers are using AI, but that they're ultimately the bearers of the services to the public. We think this is really critical."
While AI is great at helping the user understand what is true, only the lawyer can help clients achieve their subjective goals, he says.
Alexi is a Toronto-based legal tech company that uses AI to execute legal research and produce memos. Doble, who graduated from Queen's Law in 2016, launched the company with Samarth Bhasin, who was an aerospace engineer at Bombardier before the pair joined forces.
"Our whole company exists to build artificial intelligence to help power the law firm, says Doble. "We think that AI that really knows the law is going to be sitting beside every single lawyer with every single piece of work that they do, and enabling them to provide higher quality, faster, more affordable services."
Alexi was part of an AI-focused cohort at Techstars, the start-up accelerator, in 2018. Growing quickly for the next three years, so far 2023 has been "crazy" with the spike in interest in generative AI, says Doble.
"It was science fiction a year ago to go into law firms explaining what the product was, what we were trying to build, and now law firms are looking for it."
When clients seek out legal services, their subjective goal is something like winning or defending a lawsuit, or drafting a contract or agreement, says Doble. While the client does not care about the lawyer's time, all lawyers think about is their time, he says.
In stretching a lawyer's time so that it can fit more tasks, AI is achieves alignment with the client's subjective goals.
"AI is reaching a level where lawyers can now do these things way faster, and way smarter, so their time is becoming less and less relevant. They're able to achieve the same subjective goals for their clients, but they're able to do it faster and cheaper."