The Legal Singularity: How Artificial Intelligence Can Make Law Radically Better was out July 18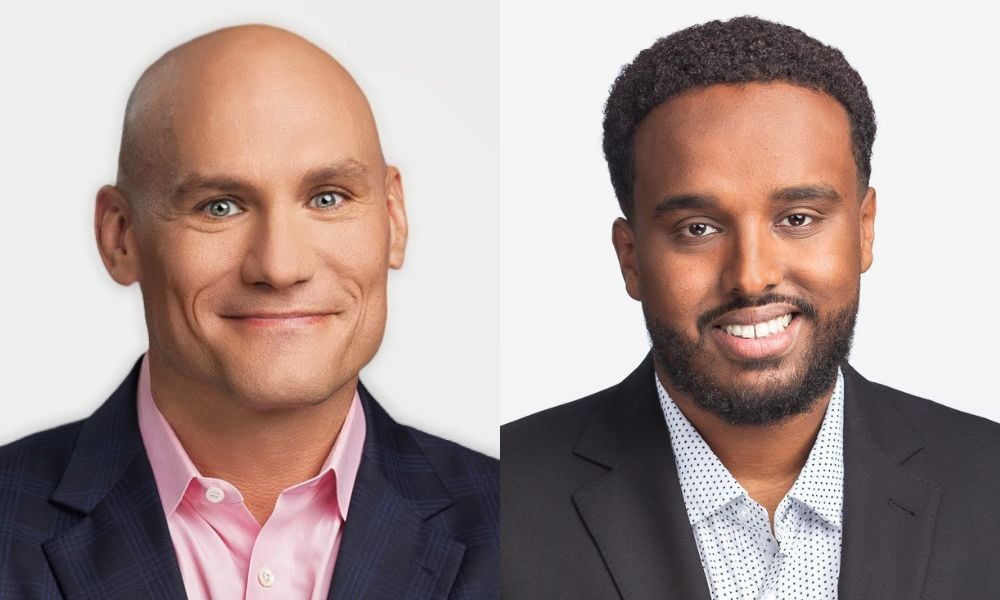 The prevalence of artificial intelligence has grown in tandem with a rising apprehension that the machines will render various professionals obsolete. But a contention in the new book, The Legal Singularity, written by University of Toronto law professors Benjamin Alarie and Abdi Aidid, is that the technology will make lawyers more important in the future.
When lawyers think about why they went to law school, says Aidid, rarely is it because they wanted to spend all day in a legal database finding the right case. "They had dreams of having a flourish in the courtroom or helping their client problem-solve or being able to help deliver justice."
"Technology is going to help to automate some of the grunt work and administrivia involved in lawyering and free up their time to actually engage in a creative pursuit."
In The Legal Singularity: How Artificial Intelligence Can Make Law Radically Better, Aidid and Alarie argue that AI can allow the law to live up to its promise. If the legal profession properly harnesses AI's potential, not only will a lawyer's job be streamlined, but the justice system will be more equitable, efficient, and accessible to the public. But its integration requires stakeholders to come to the table and "rigorously consider" the potential impacts and necessary guardrails.
The book will hit shelves on July 18 and will be published by the University of Toronto Press.
Alarie says the book's title plays on the idea of technological singularity. The concept is that technology will continue to improve until it hits a point at which it is sophisticated enough to exponentially invent better and more effective versions of itself in a "runaway process, leading to an intelligence explosion."
In the legal context, the process is about dramatically improving the law's substance and resolution, making it much more transparent, certain, and predictable, he says.
"There's a lot more that we could be doing with the law to support more fairness, more efficiency, fairer institutions, more development, healthier lives, longer lives – virtually everything that we care about, that supports human flourishing, can be supported through improved law."
The use of the word "can" in the subtitle – How Artificial Intelligence Can Make Law Radically Better – is deliberate, says Aidid. The technology has potential, but progress is not inevitable. There is concerted human effort required.
"Let's get over the denialism that we've been facing over the last few years, and let's have a conversation about how this ought to look," he says. "What does our technologized legal future look like? What are the right structures for us to incorporate? What are the kinds of tools that we should build? What are the limits of these tools? What are the risks inherent in them?"
How to safely navigate this journey is the challenge Aidid and Alarie have eagerly taken up and which they want others to join.
Abdi Aidid is an assistant professor at the University of Toronto Faculty of Law, the faulty affiliate at Toronto's Centre for Ethics, and a member of the Ethics of AI Lab. He began his career as a litigator at Covington & Burling in New York and later became VP of legal research at the legal-tech company Blue J where he led work on machine-learning-powered legal research tools. He is an expert in civil procedure, torts, and law and technology.
Benjamin Alarie holds the Osler Chair in business law at the University of Toronto. He's affiliated with the Vector Institute for Artificial Intelligence and the Schwartz-Reisman Institute for Technology and Society. He is also co-founder and CEO of Blue J.