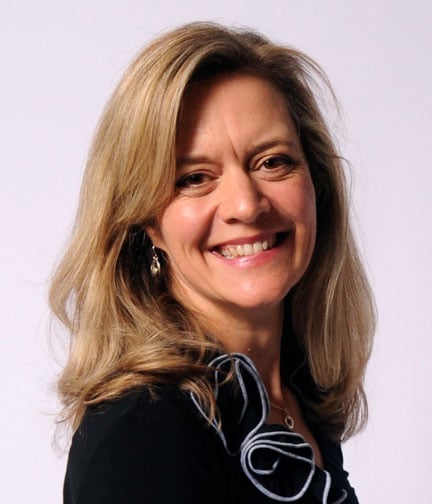 There are two areas in which organizations hiring lawyers need help: assessing the legal skills of applicants for legal roles and evaluating the performance of the lawyer as a legal adviser.

In this column, I'll focus on the hiring process. Each time I have been hired as an in-house lawyer (four times now), I have been surprised at the giant leap of faith my new employer takes in one specific area: my knowledge of the law and my legal judgment. The recruitment process typically does not include much diligence on these two areas.

How do employers figure out whether lawyers know what they are doing and are able to apply that knowledge of the law within the context in which the organization operates? How do employers identify a star, i.e. a lawyer whose grasp of the law is such that she is able to solve a particularly difficult problem that may have eluded another? Conversely, how does the employer know when a candidate's poor grasp of the legal principles in a given situation leads her to give legal advice that doesn't result in an obviously bad outcome, but a less-than-optimal result? How does an employer avoid the opportunity cost of poor advice?

Unfortunately, organizations and non-lawyers aren't always able to easily tell when a lawyer doesn't really know what he or she is doing either generally or on a particular matter. There may be a sense of unease about the advice but for non-lawyers to objectively assess a lawyer's skills is difficult. The situation is made worse by the fact lawyers often have differing opinions about how best to solve a problem and it's difficult to say which is correct. Finally, organizations should never confuse advice they don't like with bad advice — it's often a lawyer's job to deliver bad news.

There are several things that organizations can do to increase the chances that the organization's legal hire is a good one:

Use a recruiter with a significant legal practice or one that exclusively recruits lawyers

Organizations often use executive recruiters to recruit for senior legal roles. My observation is those without expertise in hiring lawyers let the client down in several ways. The job posting or description is inaccurate, doesn't capture what the position really entails, and may not entice the right candidate. The interview questions focus on soft skills, and don't get at the technical legal skill set. Junior administrative personnel are often retained to conduct reference checks and they may be poorly equipped to ask questions or probe and assess responses about technical legal skills.

Recruiters that have lawyers as part of the team will be able to offer better assessment services but even then, unless the lawyer has been in-house or has worked closely with in-house lawyers, there may not be an adequate understanding of the in-house role. Before hiring a search firm to recruit and hire in-house lawyers, make sure you understand the scope of their legal practice and the expertise of the staff working on recruitment. Ask them how they assess the technical legal skills of an incoming lawyer.

Ensure reference sources include other lawyers

Other lawyers usually assess a lawyer's capability during the course of a matter in which both are working. However, lawyers usually give each other the benefit of the doubt, constrained as we are by the limits of our own expertise, and bound as we are by a sense of professional responsibility, collegiality, and rules of professional conduct — such as Rule 6.03(1) of the Rules of Professional Conduct of the Law Society of Upper Canada, which bids us to "avoid ill-considered or uninformed criticism of the competence, conduct, advice, or charges of other legal practitioners."

Despite this, no in-house lawyer should be hired without references from a person capable of assessing the lawyer's legal skills and lawyers who have worked with the candidate are the best source. Don't exclude outside counsel who have worked with the candidate as they may be an excellent source of information and are often uniquely positioned to assess their capability.

Design and administer ways to evaluate technical legal skill

There will be a hue and cry from my in-house counterparts on this one, but tests are an excellent way of assessing technical skill.

One large Canadian employer had (and may still have) a practice of setting an exam for candidates. The exam included a sample agreement and a couple of scenario questions. The sample agreement was one used by the employer and the candidate was asked to assess and revise the agreement and also describe the advice the candidate would give to the organization about it. This tested both the technical legal skill and the ability to translate that in the business context. If this practice is adopted, the answers should be assessed by a lawyer and a businessperson to determine both the soundness of the legal analysis and test if the lawyer is able to communicate effectively to non-lawyers.

If lawyers are available to be on the interview panel, asking technical legal questions is also valuable. If there are no in-house lawyers, engaging outside counsel familiar with the organization's business to participate in the interview and assessment process is money well spent.

Does the candidate know what he doesn't know?

It's important to be sure the technical legal skills assessed are the primary skills required for the role. Chief legal officers encounter issues in many areas of the law, particularly in more complex organizations, and no one person can be an expert in all things. It is particularly important those is general legal roles are able to identify what they don't know and be comfortable saying they don't know. This is an area that should be probed during the interview process.

Make the investment to properly assess

In-house lawyers play a crucial role in any organization. They are typically well paid and their expert advice can lead an organization through crises, help that same organization dramatically minimize risk, and support the organization to enter into partnerships, deals, and transactions with huge benefits. It is worthwhile to invest in designing a hiring process to ensure the organization hires the best lawyer for the job and this cannot be done without a thorough assessment of the lawyer's technical skills.